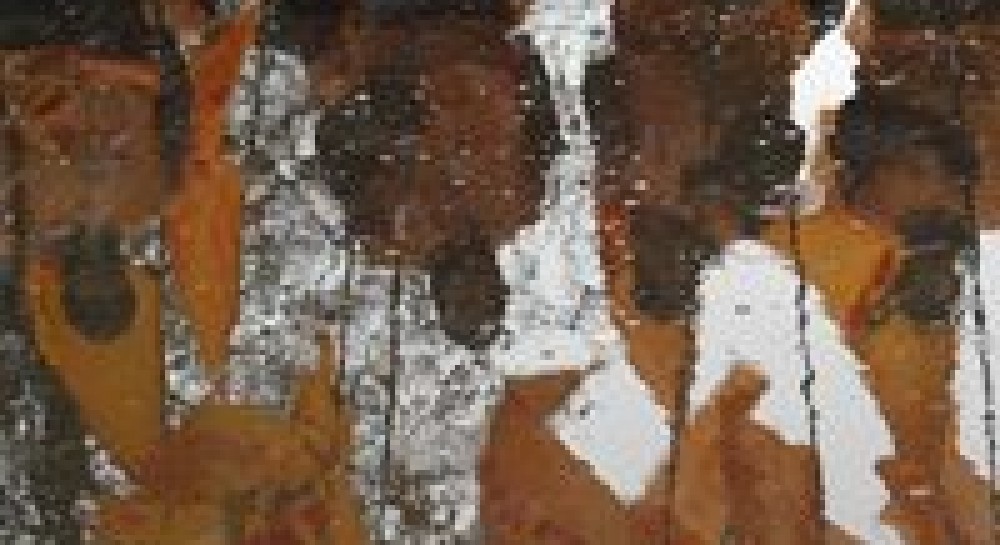 Ukraine: oligarchy reformed
20:35, 14 November 2006
4 min.
4702
With the demise of Our Ukraine, the oligarchs have returned to the main stage. Ukraine is dominated by four eastern steel companies, each with about  100,000 employees. Two come from Donetsk and two from Dnepropetrovsk, and they are all severe rivals.
For the last two years, Ukraine has undergone fast and complex changes that are confusing to the outsider, but the salient features of Ukraine`s development are rather clear.
The dominant themes of the Orange Revolution were freedom, democracy, and justice, while economic and social themes were conspicuously absent. You get what you ask for. The immediate and striking achievement of the Orange Revolution was the freedom of speech and of the media.
The media appear securely diverse under multiple owners, and their quality has greatly improved. All the time, various popular protest actions are taking place at the local level, showing that Ukrainians are no longer afraid.
Similarly, Ukrainian democracy has made great advances. Ukraine has moved far in the direction of a parliamentary system, which provides more transparency and accountability. It has adopted a proportional election system, which has generated a structured party system. A sound balance of power has arisen between parliament and president.
Many Ukrainians are upset that "bandits" have not been sent to prison. But the rule of law is not built through arbitrary revolutionary acts of "justice". The change of the judicial system must start from the top, and the newly-composed Constitutional Court and Supreme Court are greatly strengthened.
Representing different constituencies, these courts are balanced, and will hopefully prove more objective. Corruption in Ukraine declined greatly in both 2005 and 2006, according to authoritative Transparency International, as would be expected with the much greater public criticism of corrupt acts.
Ukraine`s parliamentary election on March 26, 2006, was an unmitigated success for democracy. Five parties passed the three-percent threshold for representation in the parliament. To form a government, at least two of the three main parties, Prime Minister Viktor Yanukovich`s Regions, Yulia Tymoshenko`s Bloc, and President Viktor Yushchenko`s Our Ukraine, had to join the coalition.
After an undignified intriguing, Yanukovich and Yushchenko finally agreed on a coalition government in early August. At the time, it looked like a great historical compromise. The western Our Ukraine obtained what matters the most to it - foreign policy, law enforcement, and culture, while the Regions got what matters to the east, namely the economy, though Yushchenko has appointed the chairman of the central bank.
Unfortunately, this coalition did not quite come to fruition.
Embarrassingly, Our Ukraine disputed for another two months whether the party should join the coalition or not, and finally decided not to do so, effectively committing political suicide. Its leaders have quarreled more with one another than anybody can stand, leaving this political constituency vacant.
With the demise of Our Ukraine, the oligarchs have returned to the main stage. Ukraine is dominated by four eastern steel companies, each with about  100,000 employees. Two come from Donetsk and two from Dnepropetrovsk, and they are all severe rivals.
The biggest is Rinat Akhmetov`s Donetsk-based System Capital Management, which is the back-bone of the Regions. Yulia Tymoshenko has gathered many big businessmen in her parliamentary faction, while then big Privat Group from Dnepropetrovsk is more loosely allied with her.
After Our Ukraine collapsed in October, President Yushchenko undertook a major realignment. He invited heavyweights from the third biggest industrial group, the Industrial Union of Donbass from Donetsk, to his administration. He also drew closer to the fourth biggest industrial group, Viktor Pinchuk`s Interpipe based in Dnepropetrovsk.
As a result, Ukraine has now obtained multiple balances of power between government, president, and parliamentary opposition, between the biggest industrial groups, and the three leading political personalities, and they can settle their disputes in the Constitutional Court. This political structure is reminiscent of the United States in the 19th century.
Ukraine is still lagging behind most post-Soviet countries in terms of legislation, but this new balance of power might generate common law, as court precedence may develop faster than legislation.
Economic policy is entirely formed by politicians from the Regions, who favor their big business interests. The new government is growth oriented and fiscally conservative. Their top issue is WTO accession, and Ukraine is likely to join by February 2007, long before Russia. It is trimming social transfers by indexing them to prices rather than incomes.
As a consequence, the government expects to be able to cut the corporate profit tax from 25 to 20% and VAT from 20 to 18% in 2008. It has abandoned talk about re-privatization and advocates the reinforcement of existing property rights as well as private sales of agricultural land in 2008.
The concern, however, is outright corruption. Bad habits before the Orange Revolution have returned. The most egregious old practice is the corrupt distribution of refunds of value-added tax to exporters. From the first month of the new government, the West hardly received any refunds, while the east obtained twice its share. The rumor is that tax officials demand a kickback of 30 percent for VAT refunds.
Yanukovych`s government has also prohibited exports of grain, arguing that exports would double Ukraine`s domestic grain price. In reality, Ukraine is likely to export no less than 10 million of grain this year, but somebody will be allowed to monopolize these exports, paying too low a price to the Ukrainian farmers.
A third area arousing concern about corruption is the gas trade, where Yuriy Boiko, the founder of the notorious gas trading company RosUkrEnergo has become Minister of Energy. Prominent voices in the Ukrainian debate are warning that Boiko is interested in bankrupting the Ukrainian state company for oil and gas, Naftohaz Ukrainy in order to sell off its parts cheaply.
Planned free economic zones and new public investments are also likely boondoggles for vested interests, while the worry is that small and medium-sized enterprises will be repressed by higher tax burden if the big businessmen pay less tax.
The question is whether Ukraine`s democracy is strong enough to halt this outrageous restoration of old corrupt schemes. My sense is that the details of most of these schemes are too well publicized and understood to render them sustainable, but this is Ukraine`s test.
This news was monitored by the ArtUkraine Monitoring Service for the Action Ukraine Report.
PRESENTATION: By Anders Aslund, Senior Fellow

Peterson Institute for International Economics

Kennan Institute, Woodrow Wilson International Center

Washington, D.C., Monday, November 13, 2006
If you see a spelling error on our site, select it and press Ctrl+Enter