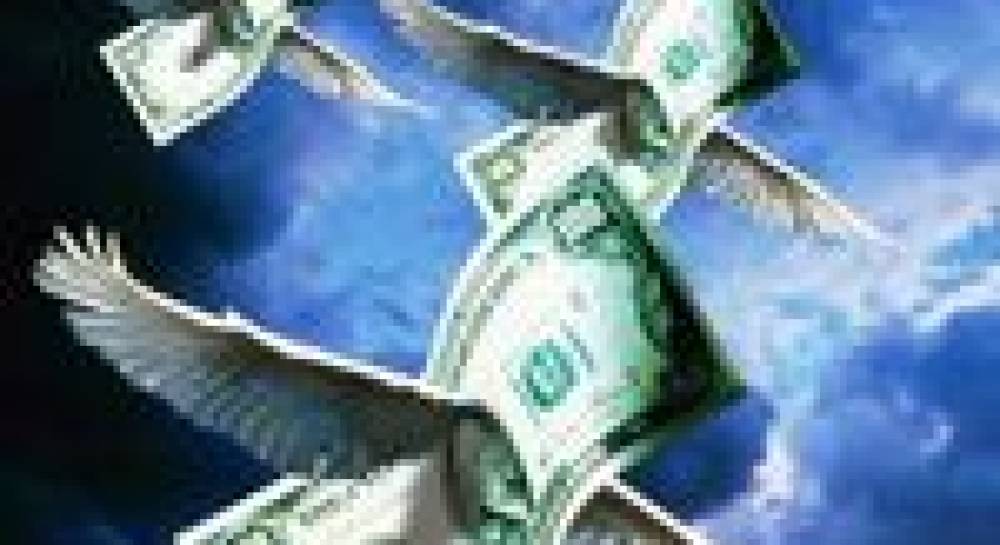 Ukraine appeals to IMF for $2bn loan - FT
15:47, 11.12.2009
3 min.
4586
Ukraine has made an urgent appeal to the International Monetary Fund for about $2bn in emergency loans to ease "an extremely difficult situation" in meeting its external obligations and avoid the danger of...
Ukraine has made an urgent appeal to the International Monetary Fund for about $2bn in emergency loans to ease "an extremely difficult situation" in meeting its external obligations and avoid the danger of a "spill-over effect" on other economically vulnerable states.
"The next three months are crucial," Hryhoriy Nemyria, Ukraine's deputy prime minister, told the Financial Times one day after returning from a mission to the IMF's headquarters in Washington.
"Wait and see is not an option. The cost of inaction is greater than the cost of action and may aggravate the situation in the wider region."
Mr Nemyria's warning seems aimed at putting public pressure on the IMF, the US and the European Union at a difficult time in financial markets. Concern about the stability of emerging economies has been aggravated by the turmoil surrounding Dubai, following Dubai World's surprise decision to seek a debt restructuring.
Brussels is also worried about the security of EU natural gas imports from Russia, following last winter's Moscow-Kiev dispute and supply disruption.
Mr Nemyria declined to say whether Ukraine would be forced into default without immediate fresh IMF support. But he said it would be "extremely difficult" for the government to pay state salaries and pensions or to cover foreign obligations, including, crucially, monthly payments to Russia.
"It would be a fatal mistake if we recreate the risk of destabilising the situation," he said.
Ukraine is Europe's most troubled large economy, with gross domestic product contracting 15 per cent this year. It has been in economic turmoil since mid-2008, when the global economic crisis struck, forcing the country to turn to the IMF and European Union for support.
The Fund has paid out $11bn of a $16.4bn programme, keeping Kiev financially afloat, but two months ago it suspended a fourth $3.8bn disbursement after Ukraine failed to implement key economic reforms, including a tough 2010 budget.
Kiev's political leaders are bitterly divided, with Viktor Yushchenko, president, Yulia Tymosenko, prime minister, and ex-premier Viktor Yanukovich all campaigning for a presidential election to be held next month, the first since the 2004 Orange Revolution.
Efforts to create an economic policy consensus to present to the IMF have repeatedly foundered, especially over clashes between the president and prime minister – former allies, but now sworn enemies.
The country is also exposed to pressure from Russia, which last winter cut off gas supplies to Ukraine in a contract dispute, disrupting shipments to Europe, which pass through Ukraine.
The Fund has been flexible in helping Kiev with its cash flow difficulties. In October, it allowed Ukraine to use its holding of special drawing rights – funds deposited at the IMF – to pay October and November gas bills. But with much of the $2bn SDRS already spent, little is left for the next gas payment, due on January 7, and other obligations.
The IMF said two months ago that it was ready to return to Kiev if Ukraine cancelled a planned package of pension and wage increases supported by Ms Tymoshenko's opponents; adopted a 2010 budget with a deficit of 3-4 per cent of gross domestic product (down from a likely 10 per cent this year); and showed political consensus.
Mr Nemyria this week presented to Washington a plan that involves not enacting the pension increases. But it does not include a 2010 budget, only an offer to run with the 2009 budget month by month until after the elections. In return, Kiev seeks about half of the $3.8bn tranche. Also, while the letter has been signed by the premier and the central bank, it has not been signed by president.
On the face of it, Kiev's proposals seem to fall short of IMF demands. One western economist well-versed on the talks said more IMF aid for Ukraine was "extremely unlikely," but he said the country might have other options, including borrowing from Russian banks or cutting gas imports next year, given that demand has fallen and the country already has vast stocks.
With its finances stretched to the limit, Kiev appears, like Dubai, to be acting tough with creditors. This autumn, Ukraine forced creditors into restructuring $1.6bn in debts owed by a state energy company, and a state railway is seeking to roll over a $550m syndicated loan organised by Barclays Capital after defaulting on a payment.
While the focus is now on surviving the immediate economic challenges amid added instability brought on by the presidential elections, Mr Nemyria said Ukraine hoped to reinvigorate structural reforms in the spring, after a new president and government take over.