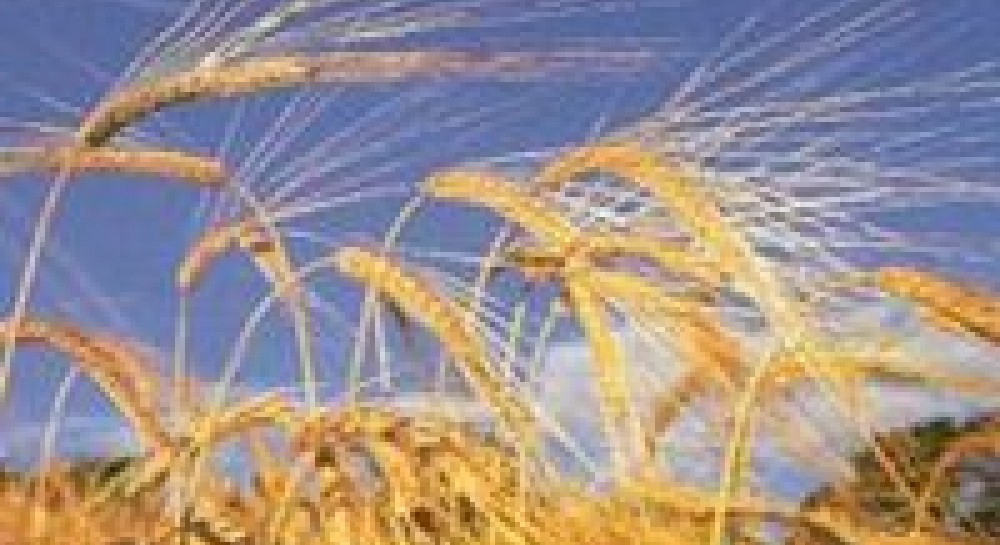 Grain rotting in Ukrainian sea ports in the name of government-proclaimed food security
10:58, 05 February 2007
3 min.
1525
Within a month, about 1.5 mn tons of grain may perish in Ukrainian sea ports. According to the head of the Ukrainian Grain Association, Volodymyr Klymenko, to prevent this, the government should cancel...
Within a month, about 1.5 mn tons of grain may perish in Ukrainian sea ports. According to the head of the Ukrainian Grain Association, Volodymyr Klymenko, to prevent this, the government should cancel the current export quotas on feed grain, barley and maize, as well as to raise milling wheat export quotas.
 "UGA believes that the government must intervene urgently and issue the additional quota for milling wheat to speed up its shipments to clear the ports and cancel quotas on barley and maize,"Klymenko says, warning that otherwise wheat will go bad and grain market players will run up hefty losses which seem to be just round the corner. Exporters have already lost one hundred million dollars due to vessels dead time alone.
Now, due to grain waste in loading/reloading terminals that are badly equipped for lengthy storage and loading of grain onto trucks, another $100 loss is on track.
Because grain had to be stored for a long period in such bad conditions, it sprouts, rots and is destroyed by pests. It leads to another big headache - how to dispose of bad grain.
According to Klymenko, tons of bad grain are trucked out of ports to be used as fertilizer in the fields - because this grain cannot be used even for alcohol production.
"What kind of food security goal have we cleared by rotting grain in ports?" Klymenko asks a rhetorical question, recalling that the imposition of wheat quotas was accompanied by the official drumbeat for a higher food security to prevent grain price hikes.
Ironically, Klymenko notes, the prices continue to grow and wheat has nothing to do with it. Using simple calculations, the UGA president demonstrates how erroneous the forecasts and promises of quotas initiators were, with all their warnings of 3-fold bread price increases if the quotas were not introduces.
"The cost of flour accounts for 50% of the bread self-cost," Klymenko says. "Given one ton of wheat costs 800 hryvnias today, to raise bread prices 3-fold the price for a ton of wheat must be raised 6-fold!" he stresses.
"In this case, a ton of wheat would cost about a thousand dollars. Where in the world can you find such price?" he adds. Meanwhile, the imposition of grain quotas has seriously dented the incomes of Ukrainian farmers.
Based on the same logic, the UGA president continues, the government should ban the export of sunflower oil and eggs as they, same as flour, are used in bread production. The export of meat can also be banned to bring prices for sausage down - to please the populace, Klymenko says.
According to calculations, Ukraine is capable of exporting 5 mn tons of barley, 3.5 mn tons of wheat and 1.5 mn tons of maize in the 2006/2007 marketing year. Klymenko believes grain exporters can now sell additionally 2 mn tons of barley, 1.1 mn tons of wheat and 1.3 mn tons of maize.
If implemented, this measure will meet the interests of farmers since, given the divergence in domestic and world process, every unsold ton of grain will make a dent of several hundreds of hryvnias in the farmers incomes.
Klymenko insists that the government lift the ban on grain quotas in mid-March following the appraisal of 2007 winter crop forecast.
In the meantime, UGA is on the lookout for partners to cooperate in boosting the efficiency of grain market operators and ensuring adequate levels of competitiveness. UGA has already signed a memorandum on cooperation in the grain sector with the Association of Farmers and Private Landowners of Ukraine.
In line with the memorandum, both parties have agreed to join forces to raise export potential of the Ukrainian grain - by stimulating high-quality grain production and removing barriers in foreign trade.
Striking a warning note, Klymenko says grain export quotas have caused a number of negative consequences: Ukraine`s grain sector is loosing its investment attractiveness (while it is grain exporters who are major investors in Ukraine`s agriculture), domestic exporters credibility on foreign markets is shrinking, and Ukraine`s reputation is damaged.
The UGA president also stresses the goals of introducing quotas have not been met as bread prices continue to grow and the Agrarian Fund and State Reserves Fund have failed to stock up adequate supplies of grain. "The policy for grain market regulation must be revised," Klymenko is convinced.
NOTE:  Article translated from Ukrainian to English by Volodymyr Hrytsutenko exclusively for the Action Ukraine Report (AUR).
This article was monitored by the Action Ukraine Monitoring Service for the Action Ukraine Report (AUR), Morgan Williams, SigmaBleyzer, Editor.
By Maria Semenchenko, The Day (In Ukrainian)

Kyiv, Ukraine, Saturday, Jan. 27, 2007

Action Ukraine Report #812, Article 8, (in English)

Kyiv, Ukraine, Monday, February 5, 2007
If you see a spelling error on our site, select it and press Ctrl+Enter