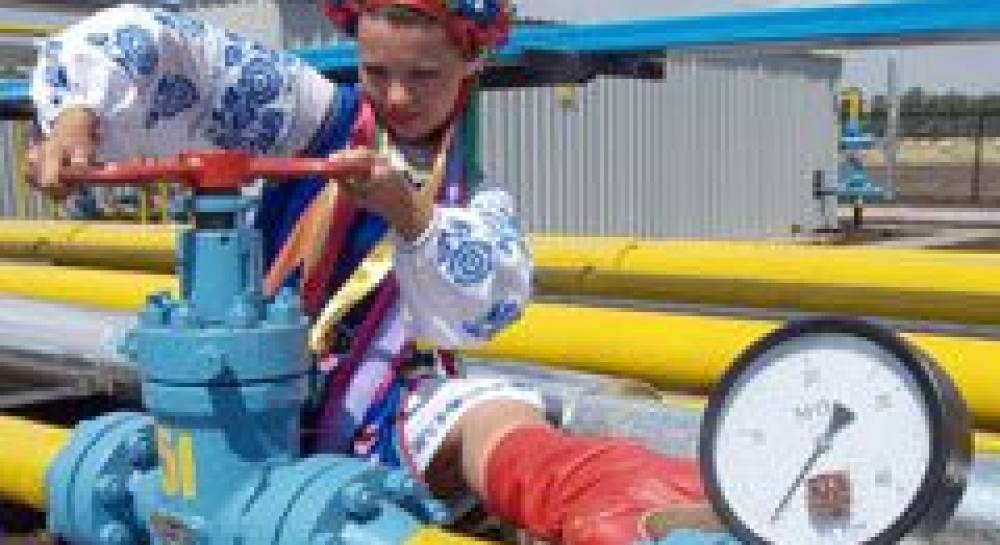 Ukraine decree 31 is destructive to the development of energy resources - Rob Bensh, President of Cardinal Resources
21:48, 13 August 2007
4 min.
4202
It harms Cardinal and will also prevent other western companies who would like to operate in the sector from working with Ukrainian State oil and gas companies as they can not sell joint production.
Rob Bensh, Chairman and Chief Executive Officer, Cardinal Resources, a member of the U.S.-Ukraine Business Council (USUBC) in Washington, contacted the USUBC about a major problem that has developed concerning the sale of gas by companies involved in Joint Activity Agreements (JAA) in Ukraine.
A new Cabinet of Minister`s Decree (Decree 31) forces such companies as Cardinal to sell gas only to the government of Ukraine and at prices far below the competitive market price.
The decree, which is part of the Budget Law drafted by Finance Minister Azarov and approved by Prime Minister Yanukovich, is very destructive to the private development of energy resources and to private international investors in Ukraine.
Cardinal has been operating in Ukraine for 10 years conducting E&President (Exploration and Production) for oil and gas in Ukraine for resale into Ukraine.
Cardinal is a UK plc with a U.S. Corporation (Delaware Corp) 100% subsidiary (Carpatsky Petroleum) that owns 100% of the oil and gas rights in question.
The management team is comprised entirely of American oil and gas executives. A majority of Cardinal`s equity held in the U.S. while 75% of Cardinal financing is from U.S. investors. Cardinal conducted an IPO last year on the London Stock Exchange.
Cardinal has been an active supporter of democratic development in Ukraine and for international engagement in reform issues associated with developing a strong, positive Foreign Direct Investment (FDI) environment.
USUBC:  Rob, thanks for contacting the USUBC about the problem of private gas sales in Ukraine. Tell us about the major issue that has developed concerning Cardinal`s right to sell its gas in Ukraine to private buyers at competitive market prices.
ROB BENSH: Cardinal historically sells its gas in Ukraine to Industrial End Users at market prices (currently about $4.80 mcf).
The Government of Ukraine passed a new budget act in January 2007 which obligates any JAA (Joint Activity Agreement) to sell its gas to NAFTA GAZ at a fixed government rate of about $1.50 mcf, which, indeed, is below production costs of about $$1.70 mcf.
Cardinal had been injecting its gas into storage to avoid selling it at uneconomic prices.  It has recently been learned that UkrGas Production has been selling Cardinal gas to the Government of Ukraine without Cardinal knowledge or permission.
Decree 31 of the budget act is specifically designed to benefit the Government of Ukraine in this year`s current budget as written by Mr. Azarov, Minister of Finance, and it effectively confiscates the natural gas production of Cardinal`s subsidiary, Carpatsky Petroleum, a U.S. corporation.
This harms Cardinal and will also prevent other western companies who would like to operate in the sector from working with Ukrainian State oil and gas companies as they can not sell joint production.
USUBC:  Please tell us about the situation with gas prices in Ukraine today.
ROB BENSH: The price for the gas for the population is established by the special National Energy Price Regulation Authority is fixed:
265.00 UAH (excluding VAT) = 52.48 USD per 1000 m3 = $1.52/mcf
318.78 UAH (including VAT) = 63.12 USD per 1000 m3 = $1.83/mcf
The market price is to a great extent regulated by the price for gas provided by Ukrgasenergo, the monopolist gas provider in the Ukrainian market. The current price for gas in Ukraine is:
     708,00 UAH per 1000 m3 (excluding VAT) = 140,20 USD
     per 1000 m3 = $4,07/mcf
     850,00 UAH per 1000 m3 (including VAT) = 168,30 USD
     per 1000 m3 = $4,88/mcf
This price can be slightly more or less, when the gas is sold to the gas trader and not to the end buyer directly, but it can`t be higher at this moment, though there`s a good chance and a clear tendency for the future increase.
USUBC:  What actions has Cardinal taken to try and resolve this important issue?
ROB BENSH: Cardinal has taken the following actions:
1. Letters requesting a resolution of  the gas sales situation were sent to the Prime Minister Yanukovich (December 19th, 2006), Energy Minister Boiko (March 23, 2007), and the Head of NAK Naftogas Bakulin (May 20, 2007).
Only once have we receiving a response, and that was from the Deputy Energy Minister, which gave us false hope that the situation with the gas sales could be resolved. This was the response to our letter sent to the Prime Minister. We`ve never received any responses to the other letters.
2. U.S. Ambassador William Taylor sent a letter to Energy Minister Boiko (March20, 2007), asking for resolution of this issue for Cardinal. The Minister never responded to that letter.
3. Cardinal has met with the Energy Minister Boiko twice in his office, discussing this issue. Both times the Minister promised to consider the problem and help to resolve it. There was never anything beyond the promises.
USUBC:  Based on your experience so far trying to resolve this critical issue what conclusions have you drawn about the matter:
ROB BENSH: After several months of working on this problem we have drawn the following conclusions:
1. Much stronger action must taken by all those who are concerned about the very negative actions taken by the Ukraine government.  Cardinal will not be able to change the current situation alone.
2. We realize that this is not exclusively Cardinal`s problem, but the problem of every JAA or JV, formed with NAK Naftogas, Ukrnafta or NAK Nadra.
Every declaration of any JAA or JV of their potential possibility to sell gas at market price, when they have production, is a bluff.  All existing JAAs and JVs with production either sell the gas to NAK at below production costs or put it into storage.
3. We have regularly made the point in our letters to the Government, that the Laws, which created the current situation, directly contradict other Laws of Ukraine, including the Civil Code, The Law "On Foreign Investment", etc., which are still in effect.
Indeed, in April, Europa Oil and Gas (Holdings) plc won their case in court of the right to sell gas at market prices but the government continues to ignore the court ruling.
Cardinal assumes the verdict regarding the priority of the laws can be given by the Constitutional Court. But considering the political situation in the country, the fact that the mentioned court is not able to issue the decision on one Presidential Decree for more than two months, we can hardly count on this option.
4.  Given the non-responsive nature of Minister Boiko to the Ambassador`s first letter, Cardinal has asked the U.S. Government to communicate via a formal demarche to the Government of Ukraine that Decree 31 is inconsistent with:
     (a) global norms for encouraging foreign direct investment
     (b) WTO standards and
     (c) Government of Ukraine statements regarding "energy self-sufficiency"
     (d) Laws Governing Foreign Investment in Ukraine.
Ideally we would like to see the Yanukovich government voluntarily withdraw this law which is contrary to the long term interests of Ukraine and its people.  Given their lack of response so far to our requests and to those of the U.S. Ambassador, we doubt they are willing to do the right thing.
At this point, for the sake of future foreign direct investment in Ukraine and for Ukraine`s efforts in the direction of energy independence, we can only hope that the September 30 elections bring about a change in the direction of welcoming investment from the West.
In the interim, we will continue to ask the U.S. government for its intervention in the form of a demarche to Prime Minister Yanukovich.
INTERVIEW: With Rob Bensh, Chairman &

Chief Executive Officer, Cardinal Resources

BY: Morgan Williams, President

U.S.-Ukraine Business Council (USUBC)

Washington, D.C., Monday, August 13, 2007
If you see a spelling error on our site, select it and press Ctrl+Enter