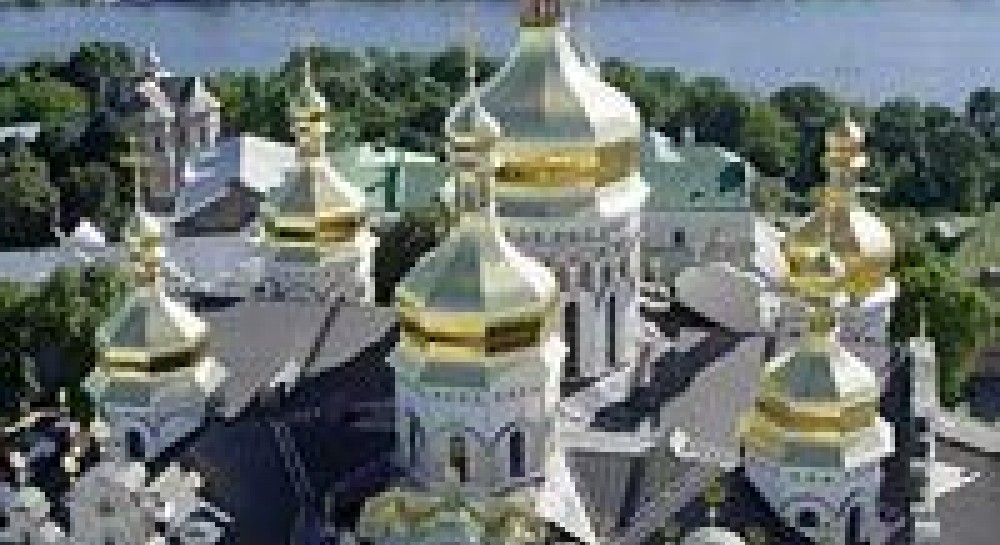 Business and pleasure in Ukraine
As second home buyers become more adventurous, moving into Croatia, Bulgaria and even Romania, there is one country on Europe`s eastern fringes that almost everyone has overlooked...
As second home buyers become more adventurous, moving into Croatia, Bulgaria and even Romania, there is one country on Europe`s eastern fringes that almost everyone has overlooked.
Larger than France – indeed Europe`s biggest country – it has stunning  coastlines, nice ski resorts and attractive towns and cities steeped in  history. But Ukraine, the former Soviet state that borders Russia, Belarus,  Poland, Slovakia, Hungary, Romania and Moldova, has a lot of bad press to overcome.
Best known as home to Chernobyl, scene of the world`s worst nuclear accident, the country also remains one of Europe`s poorest, still recovering from a 1990s economic collapse triggered by the fall of the Soviet Union.
In recent years news has been dominated by the 2004 presidential election – during which the eventual winner, Viktor Yushchenko, was poisoned – and the pro-western Orange revolution, which has had fewer lasting effects than supporters hoped amid continued domestic power struggles and tensions with Russia.
In April Yushchenko dissolved the opposition-controlled parliament and new elections are scheduled for September 30.
As in other former Soviet states, Ukraine`s legal and political systems are still evolving. Government initiatives since 1996 have fuelled a significant economic recovery centred on oil, gas, mineral and vodka production but the country of 49m people still suffers from rampant bureaucracy, corruption, inadequate infrastructure and low wages, amounting to an average of 1,391 hryvnia ($280) a month.
So why on earth would foreigners want to buy there? Perhaps because it offers a chance to get in on the ground floor of a market in which property professionals see great potential.
There is hope that the election will end the political turmoil, pave the way for permanent democratic reforms and create a more appealing climate for international investment, which could eventually lead to the country joining the European Union.
World Trade Organisation membership is just around the corner and visa requirements for EU and US citizens have already been relaxed.
In the past three years some house prices have jumped by 500 per cent and agents say there is still room for growth. "It`s taken off quite dramatically," says John Miller of property and construction consultancy Thomas and Adamson, which has been operating in Ukraine for 12 years. "Though there have been clashes with Russia and some political instability, this shouldn`t be a great concern for the residential buyer."
According to Alex Abramovych, director of Ukraine property specialists UAProperty.com, flats and houses in Ukraine now cost $1,382 per sq metre, up nearly 50 per cent from a year ago, while average rents are $251-$324 per month, a 29 per cent increase over 2006. (Prices are typically quoted in dollars, although euros and sterling are also used.)
Kiev is easily the most expensive market, with average sales prices nearing $3,000 per sq metre and rents for most one-bedroom apartments at more than $600 per month.
Buying activity has tailed off in recent months as a result of the steep run-up in prices and many fear a correction is imminent. But Abramovych and others remain bullish. "The economy has much improved and growth will continue in Kiev and the resort zones, where dem and exceeds customer requests," he says.
Ukraine`s attractions are also not simply financial. Its cities are full of beautiful gothic, Byzantine and baroque architecture and most towns have a cathedral. The countryside is largely unspoilt and peppered with pretty little villages.
The coastline is lined with early-20th century resort towns. And the Carpathian mountain range, one of Europe`s largest, provides a dramatic landscape, with wild forests home to lynx and boar and snow-covered slopes allowing for a long ski season.
So far, foreign buyers have focused on three areas: the capital Kiev; the thriving tourist zones of the Black Sea coast in the Crimea; and the Carpathians.
Kiev has many historic landmarks. including churches, monuments and archaeological sites, as well as shops, restaurants, cafés, nightclubs, theatres and galleries. Enlivened by its river, the Dnipro, the Old Town is particularly attractive.
"My first visit to the Ukraine was one and a half years ago," says Lou Zidenberg, 60, who lives in California but also owns an apartment in Kiev. "I was amazed when I saw the growth that was going on in that country. My flat cost me $100,000 and I estimate it is worth about $350,000 now."
Other cities of interest include Sevastopol and Odessa in the Crimea. Yalta is also a popular tourist spot on the southern coast, with about 80km of beach attractively framed by mountains that dispel the cold northerly winds and allow the region to benefit from temperatures averaging 25°C between June and September.
UK-based John Parr, 51, a business manager for a telecommunications systems company, often works in Russia and eastern Europe and has also invested in Ukraine.
With his wife Jackie, a teacher, he bought a one-bedroom apartment close to the harbour in Balaklava in the Crimea in November 2005 and a plot of land in the Carpathian mountains last year .
"We decided to invest in Ukraine because we visited Balaklava and really liked it," he says. "It is beautiful and has a fascinating history. The apartment is mainly for personal use but we rent it out for a few weeks in the summer."
He acknowledges that there are challenges to owning in an unestablished holiday-home market. "Language can be a bit of a problem even though I can speak some basic Russian. And getting to Balaklava takes a while. It is a three-hour flight from London to Kiev and then another one-hour flight to Simferopol, then a one-hour car journey. There are no cut-price flight operators going to Ukraine yet."
Still, he`s happy with his decision. The apartment "cost $52,000, I reckon we spent a further $18,000 on complete renovation and furniture, and now it is worth about $100,000".
In the Carpathians, one- and two-bedroom houses can still be found for $20,000-$40,000, though prices are higher at the new resort developments being created by Ukrainian and Polish companies targeting a growing domestic middle class as well as Polish, Russian and Baltic holidaymakers.
Activity is centred around the quaint village of Slavsk, the most popular of Ukraine`s mountain resorts with three distinct seasons: summer for hiking, cycling and fishing; autumn for mushroom and berry picking; and winter for skiing. The local government is also injecting $100m into road, slope and lift improvements.
UK developer Hanroc has recently entered the market with the Eagle Valley Mountain Resort, 75 apartments with a leisure and spa centre in a private valley near one of the Slavsk lifts, due for completion in 2009. Off-plan prices range from about $50,000 for a studio to $335,000 for a five-bedroom penthouse.
Rental demand is strong since Slavsk attracts 50,000 visitors per day in peak season but has only 150 hotel rooms, m any of which are booked up to two seasons in advance. And, according to local estate agents, property values are expected to rise by an annual 35 per cent or more for the next three years.
Natasha Kravchuk of Thomas and Adamson`s Kiev office warns that buyers must still be cautious, however. "If you are buying new-build from local developers, research them well as there have been a couple of high-profile failures.
"Check carefully what permits the developer has and his obligations to deliver the property on time. Most are delivered six to 12 months after the agreed date and there is usually no clause in the contract for compensation."
Those in search of older homes should find a reputable estate agent and think carefully about which areas they want to be in.
Builder James Jennison from Wales bought a two-bedroom rural cottage with land near Melitopol about 3km from the Azov Sea. "People think that this part of the world can be quite cold but when I visited in August it was over 40°C .
"The wildlife is fantastic; I`ve seen eagles. It is a wonderful country with the friendliest people, beautiful countryside and beautiful architecture. And [the house] only cost me £8,000."
This news was monitored by the Action Ukraine Monitoring Service for the Action Ukraine Report (AUR), Morgan Williams, SigmaBleyzer, Editor.
By Ben West, Financial Times, London, UK,
Additional reporting by Roman Olearchyk; Local agents, UAProperty.com.
If you see a spelling error on our site, select it and press Ctrl+Enter