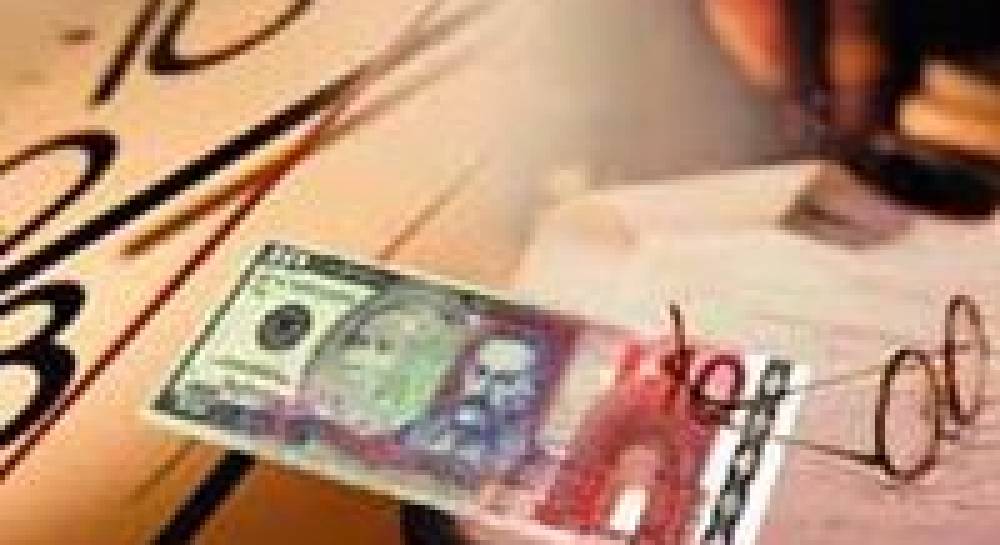 Ukraine macroeconomic situation-November 2007
12:34, 14 January 2008
12 min.
1527
The strong resilience to energy price shocks demonstrated by the Ukrainian economy in 2006 and 2007 supports a positive outlook for real GDP growth in 2008 despite another increase in the price for imported gas...
SUMMARY -----
[1] The Ukrainian economy grew by a solid 7.3% year-over-year (yoy) over the first ten months of the year as the shortfall in agriculture was compensated for by strong performance in domestic trade, manufacturing and transport.
[2] The strong resilience to energy price shocks demonstrated by the Ukrainian economy in 2006 and 2007 supports a positive outlook for real GDP growth in 2008 despite another increase in the price for imported gas.
[3] Over January-October, thanks to robust economic activity and cautious execution of expenditures, the consolidated budget reported a 0.75% of period GDP surplus. At the same time, the fiscal outlook for 2008 remains very uncertain.
[4] Consumer inflation surged to 14.8% yoy in October. The price increase on imported energy resources makes containment of inflation a rather challenging task for Ukraine in 2008.
[5] Ukraine continued to demonstrate strong export performance; however, faster growth of imports resulted in further widening of Ukraine`s foreign trade deficit in January-September. On a positive note, the current account balance slightly improved given increased foreign trade service and net transfer surpluses.
[6] Despite political instability, net FDI inflows were at a record high $7.1 billion over the first nine months of the year.
[7] As of mid-December, Ukraine had signed all bilateral protocols. However, despite expectations, it is likely to join the WTO in the first half of 2008.
ECONOMIC GROWTH -----
Over the first ten months of the year, the Ukrainian economy demonstrated robust economic growth. Despite a continuing decline in agriculture, strong performance in domestic trade, manufacturing and transport supported real GDP growth of 7.3% yoy in January-October.
Indeed, real GDP growth accelerated to 7% yoy in October, up from 6.2% yoy in the previous month. The good crop of maize and fruits (up by 37.5% yoy and about 25% yoy respectively) could not compensate for poor harvests of other cereals, sugar beets, sunflower seeds and vegetables.
As noted in the previous reports, thinner harvests this year were the result of this summer`s drought, which caused a substantial decline in crop yields. As a result, agriculture reported a 5.3% decrease in value added over January-October.
The ongoing consumption boom, fuelled by a 12.1% yoy real increase in household disposable income over the first ten months of the year and high credit growth, favored the service sector and domestically-oriented industries.
In particular, value added rowth in wholesale and retail trade accelerated to 17.2% yoy over January-October. Value added growth in the transport sector sped up to 7% yoy over the period, up from 6.7% yoy in the first nine months of the year.
Strong demand for transport services was secured by growing individuals` income, solid growth of industrial output, intensifying both domestic and foreign trade activity.
Closely linked to agricultural performance, the food processing industry reported a deceleration in output growth to 12.1% yoy (down from 13.3% yoy over January-September). Stabilization of steel prices on global and domestic markets [1] and a high statistical base effect were the main
reasons of an output growth slowdown in metallurgy to 9.9% yoy in  January-October.
Increasing freight and input costs (particularly on iron ore and coke [2]) on the back of relatively stable world steel prices are likely to translate into further deceleration in Ukraine`s metallurgy through the end of the year.
On the upside, as we predicted in the previous report, rising chemical prices (particularly on fertilizers) contributed to increased output growth in the heavily export-oriented chemical industry. Over January-October, production of chemicals expanded by 5.2% yoy, up from 4.3% yoy in the first nine months.
Benefiting from strong investment demand in Ukraine`s main trading partner countries (particularly Russia) and robust domestic demand, production in the machine-building industry grew by an impressive 27.4% yoy over the period.
Given robust economic growth in the first ten months of the year, the government revised upwards its real GDP forecast for the 2007 to 7% yoy, up from the previous 6.5% yoy.
The strong resilience despite energy price shocks demonstrated by the Ukrainian economy in 2006 and 2007 supports a positive outlook for the Ukrainian economy in 2008 despite another increase in the price for imported gas.
According to the new agreement between Ukraine and Russia (which is not finalized yet), Ukraine will be paying a 37.1% higher price for imported gas from the beginning of 2008- $179.5 per 1,000 m3. At the same time, the new gas price will still be considerably lower than the average natural gas price paid by European countries (by about 40-45%).
Contrary to expectations, the Ukrainian economy demonstrated strong economic performance in 2006-2007 despite an almost twofold increase in the imported gas price.
This was achieved thanks to a benign external environment (high world prices on steel and chemical products, robust growth in the trading partner countries), buoyant consumption supported by loose income policy and a continuing credit boom, and a pass-through of rising energy prices to producers and consumers.
The latter, as well as expectations that natural gas prices will continue to further rise to average European levels, stimulated more efficient use of energy resources and investments in energy saving technologies.
Though raising energy efficiency is undoubtedly a medium-to-long-term process, active investment spending may help to sustain economic growth in the short term. This calls for facilitation of structural reforms and development of a comprehensive policy aimed at creating a favorable business environment in Ukraine.
In sum, a 37.1% hike in imported natural gas prices in 2008 will represent a serious challenge to the highly energy intensive and energy inefficient Ukrainian economy.
However, we believe that the benign external environment (world steel prices are expected to stabilize or moderately decline but remain high, chemical prices are forecasted to continue rising though at a slower pace), strong consumption and investment activity, and the expected speed up in structural reforms will help to absorb the shock. As a result, the economy is forecasted to produce about 6% yoy real growth in 2008.
FISCAL POLICY -----
The robust economic growth encouraged good fiscal performance during January-October. Over the period, revenues to the general fund of the state budget were 2% above target. Total revenues to the consolidated budget grew by 27.5% in nominal terms to UAH 170.2  billion ($33.7 billion) as of the end of October.
The biggest contributors to total revenue growth were personal income tax (up by 51% yoy in nominal terms) and non-tax revenues (up by about 27% yoy). Buoyant economic activity was reflected in growing profitability of Ukrainian enterprises.
According to the State Statistics Committee, reported profits before taxation were 70% higher in January-October than in the respective period last year. This allowed fiscal authorities to collect 32.3% yoy higher corporate income tax proceeds.
Fast growth of imports contributed to a 37.3% yoy nominal increase in receipts from customs duties. At the same time, collections from value added taxes could have been better. Given double-digit real growth rates in industry, domestic and external trade, VAT proceeds grew by a relatively modest 2.8% yoy in real terms (CPI deflated).
Such a modest increase in VAT receipts may be explained by the recommencement of some tax privileges at the end of 2006, including several free economic zones, and weakening fiscal discipline related to the prolonged period of political instability in the country.
At the same time, the expenditure side of the budget has been executed rather cautiously. Though the general fund of the state budget was executed in line with the planned amount in October (100.2% of the target), cumulatively expenditures were under-fulfilled by 5.1%.
As budget expenditures grew at a slower pace than revenues (by 25.3% yoy over January-October to UAH 165.4 billion or $32.8 billion), the consolidated budget posted a surplus of 0.75% of period GDP.
Considering that the privatization program will not be fully realized (as of the end of October, the State Property Fund allocated just UAH 2 billion to the state coffers, which represents less than 20% of the full-year target), consolidated budget expenditures are likely to remain under-executed this year.
This, as well as faster than expected nominal GDP growth, may result in a much lower consolidated budget deficit in terms of GDP than was previously expected.
Along with control over expenditures, the government has been actively seeking resources to finance the expected fiscal deficit. In October, however, the government managed to attract just UAH 150 million ($30 million) to the state budget from issuing domestic securities.
The weak demand for domestic bonds is explained by unattractive yields proposed by the government given recent acceleration of inflation and liquidity tightening on international financial markets.
At the same time, despite the not very favorable conditions for external borrowings, on the last day of October the government issued a decree envisaging placement of a $700 million Eurobonds with 10 year maturity and 6.75% yield to be paid biannually.
So far during January-October the government has received UAH 5.8 billion ($1.16 billion) from new domestic and external borrowing. However, this amount was marginally higher than debt repayment due over the period.
A 0.5% month-over-month (mom) increase in the stock of public and publicly guaranteed debt occurred on account of domestic guaranteed debt. The increase is attributed to providing a government guarantee to debt securities issued by the State Mortgage Institution.
Fiscal performance has remained favorable so far. At the same time, the fiscal outlook for 2008 is very uncertain. First, due to the early parliamentary elections and lingering process of formation of the new government, Ukraine may fail to adopt the Budget Law for 2008 by the end of the year. Second, mounting inflationary pressures and a widening current  account balance call for the tightening of fiscal policy next year.
This may turn contradictory with the need to accomplish plentiful social expenditure promises made during the early elections this year. We believe that the fiscal policy of the new government will be stability oriented, while acceleration of reforms will allow for reducing inflation to low single-digits and achieving higher living standards in the medium term.
MONETARY POLICY -----
In October, a 4% mom surge in food prices and a 1.5% mom increase in non-food prices led to an almost 3% mom growth in the consumer price index.
This pushed annual inflation up to 14.8%- the highest rate in eight years. Ukraine is not alone in facing food price inflation. Similar developments can be observed worldwide.
As in the other countries, besides the poorer grain harvest this year, food prices in Ukraine are affected by higher freight costs and growing demand for food. The latter is attributed to double-digit growth in real household disposable income over the last four years.
In addition, Ukraine suffers from highly inefficient state interventions on the food market. Acceleration of non-food inflation in October occurred on account of soaring fuel prices (up by 3% mom) and an increase in the cost of hot water and heating (by 8.1% yoy) related to the start of the heating season. [3]
A surge in consumer inflation should also be attributed to rapid expansion of monetary aggregates. Due to robust foreign capital inflow (mainly in the form of FDI, private sector borrowings from abroad and export proceeds), the National Bank of Ukraine injected billions of hryvnia into the Ukrainian economy to maintain the de-facto peg of the hryvnia to the US dollar.
In October, the monetary base grew by an impressive 48.5% yoy. At the same time, the pace of growth of the monetary base slightly decelerated in October compared to the 50.6% yoy rate of increase in the previous month. The slowdown is mainly explained by sizable sterilization operations performed by the NBU in October.
That month, the NBU extracted UAH 9.7 billion ($1.9 billion) of excess liquidity by issuing deposit certificates. Monetary aggregates growth was also supported by robust expansion of credit.
Following slight deceleration in September, the growth of commercial bank credit rebounded to 75.6% yoy. The fairly stable hryvnia exchange rate with respect to the US dollar, improved commercial banks` access to cheap financial resources and relatively high domestic inflation resulted in a growing currency structure mismatch between the asset and liability side of commercial banks balances.
In fact, the share of foreign currency denominated loans grew from about 42% in October 2005 to 51.5% in October 2007. At the same time, about 2/3 of all deposits are preferred to be hold in the national currency.
In addition to the growing banking sector vulnerability to various risks (including foreign exchange risks), very high credit growth contributes to growing external and domestic imbalances of the country (through worsening of current account balance and surging inflation respectively).
To address these issues, the NBU decided to introduce reserve requirements on funds attracted by commercial banks from abroad. Starting November 20th, commercial banks will be obliged to keep 4% of the attracted external funds in reserves. According to rough estimates, this measure will allow for about UAH 1.5 billion to be sterilized.
However, as impact of monetary aggregates developments on inflation still remains rather limited, this measure is unlikely to contain runaway inflation, which is likely to reach about 16% yoy at the end of the year.
Given a 37.1% rise in imported gas prices since the beginning of 2008 and thus continuing deterioration of foreign trade balance, containing inflationwill be among the most challenging tasks for Ukrainian authorities in the near-term.
INTERNATIONAL TRADE AND CAPITAL -----
Over the first nine months of 2007, Ukraine`s merchandise  exports grew by 27.6% yoy to $35.7 billion. Some deceleration from 30% yoy growth in January-August may be attributed to slower export of agricultural, metallurgical, chemical and machinery products. Export of agricultural products continued to loose speed on the back of 33.2% yoy decline in grain export.
Stabilization of world steel prices and increasing statistical base were among the main reasons of slowing growth rates of metal exports (28.8% yoy in January-September vs. almost 32% yoy in the first eight months of the year). Increased statistical base may also explain slower export growth of chemicals, machines and transport equipment.
At the same time, import growth was also on a decline, primarily reflecting lower imports of energy resources, which account for 1/3 of total imports. In particular, imports of natural gas have been declining in annual terms since July, which may be attributed to faster fill-up of Ukrainian gas storage in 1H 2007.
As a result, cumulative growth of gas imports decelerated to 11.9% over January-September. Climbing international crude oil prices and a rise of export duties on Russia`s crude oil to record levels depressed domestic oil-processing. As a result, demand on imported crude oil declined, causing the cumulative value of crude oil imports to decrease by 0.4% yoy in January-September.
At the same time, import of gasoline has also decelerated to 30.6% yoy in January-September from about 61.5% yoy in the first nine months of the year. The slowdown may be attributed to the end of the harvesting campaign.
At the same time, despite deceleration to 31.5% yoy in January-September (down from 33.8% yoy in the first eight months of the year), merchandise imports kept growing at higher rates than exports, stimulated by strong domestic demand. As a result, the FOB/CIF merchandise trade deficit widened to $6.7 billion.
According to the balance of payments (BoP) methodology, the merchandise foreign trade deficit widened almost 70% yoy and amounted to $5.4 billion for the nine months of the year.
Thanks to a 12.5% yoy increase in service trade surplus and a 22.2% yoy higher surplus in transfers account, the current account deficit narrowed to 2.2% of period GDP in January-September, down from 3.4% of GDP in 1H 2007.
The strong macroeconomic performance demonstrated during 2004-2007 (even more impressive taking into account political instability and energy price shocks), the large domestic market with growing purchasing power of  the population, the educated and relatively cheap labor force, rich natural resources, increasing trade potential (the coming WTO accession and good prospects of signing a free trade agreement with the EU) attracted foreign investors to Ukraine.
According to NBU data, net FDI inflows made up a record high $7.1 billion over the first nine months of the year. Together with active private sector external borrowings, they formed an impressive $10.7 billion financial account surplus (analytical presentation of the BoP).
The high financial account surplus allowed for covering current the account deficit and augmenting NBU gross international reserves to $30.6 billion at the end of September 2007. The level of reserves was equivalent to 5.2 months of future import of goods and services.
OTHER DEVELOPMENT AND REFORMS AFFECTING THE INVESTMENT CLIMATE -----
In mid-November, Ukraine has agreed and signed a bilateral agreement on mutual access to the markets of goods and services of Kyrgyzstan. Similar protocols were later signed with Vietnam and Guatemala, which just recently joined the Working Group on Ukraine`s WTO accession.
It was expected that during the meeting scheduled for the end of November, the Working Group would approve a report on Ukraine`s progress towards joining the WTO and recommend the General Council to formally invite the country to the Organization.
However, the meeting of the Working Group was postponed as on the eve of the meeting the European Union required the country to settle the  bilateral export duties issue (in particular, export duties on scrap metal). Despite the diplomats` efforts, the issue is unlikely to be resolved by the end of the year. Accession to the WTO is postponed until the first half of 2008.
------------------------------------------------------------------------------------------------
FOOTNOTES:
[1] According to MEPS, the EU composite steel price index remained virtually unchanged in October compared to the previous month, while steel prices on the Asian markets reported moderate increase. The latter is explained by China`s growing demand for metallurgical products inside the country. At the same time, due to intensified competition and rising freight, Ukraine`s  export of metallurgical products to Asian markets has been loosing speed.
[2] Due to a number of accidents in Zasiadko mine, which supplied about 1/3 of coke to the domestic market, Ukraine may experience a coke deficit in the coming months. As coke is used as a fuel and an important component in the production of pig iron, the latter is likely to decline, putting downward pressure on further growth of metallurgical output.
[3] Due to the change in methodology effective since the beginning of 2007, the costs of utilities are classified as non-foods. Before, they were counted as services. As non-food and service price indices for previous periods were not revised, the growth rates of both indices are somewhat misleading due to the presence of base effects.
------------------------------------------------------------------------------------------------
NOTE: To read the entire SigmaBleyzer/The Bleyzer Foundation Ukraine Macroeconomic Situation Report for November 2007 in a PDF format, including color charts and graphics click the following link and click on Ukraine November 2007.
-------------------------------------------------------------------------------------------------
BULGARIA, ROMANIA, KAZAKHSTAN AND UKRAINE
NOTE: SigmaBleyzer/The Bleyzer Foundation also publishes monthly Macroeconomic Situation Reports for Bulgaria, Romania and Kazakhstan. The present and past reports, including those for Ukraine can be found here
-------------------------------------------------------------------------------------------------
For further information contact: Mr. E. Morgan Williams, Director, Government Affairs, Washington Office, SigmaBleyzer, Emerging Markets Private Equity Investment Group; Telephone: 202 437 4707
-------------------------------------------------------------------------------------------------
[return to index] [U.S.-Ukraine Business Council Monitoring Service]
Monthly Analytical Report: By Olga Pogarska, Edilberto L. Segura

SigmaBleyzer Emerging Markets Private Equity Investment Group,

The Bleyzer Foundation, Kyiv, Ukraine, Friday, January 11, 2008

[Report is found below and in the Attachment]
If you see a spelling error on our site, select it and press Ctrl+Enter