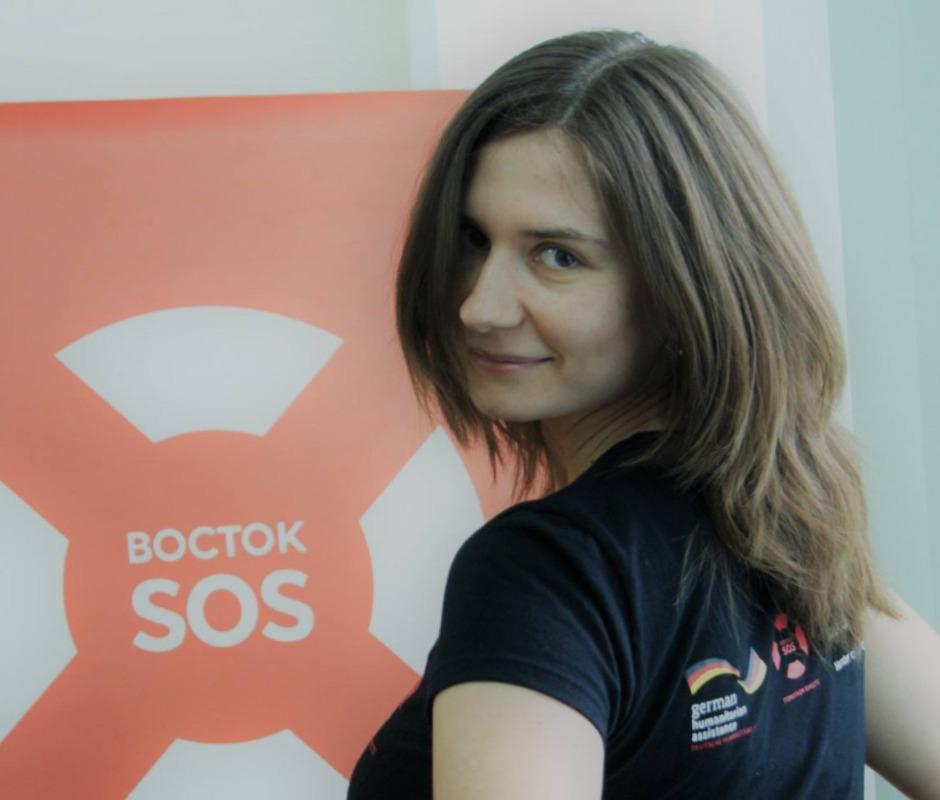 Volunteer Aleksandra Voroshilova: My neighbor who was trying to save his house from fire all through the night said: "It's like hell. Fire's everywhere. I think I might burn to death on this roof."
16:30, 02.10.2020
4 min.
1715
Interview
Alexandra Voroshilova, coordinator of the Severodonetsk office of the Vostok-SOS Charity, told UNIAN how residents of Luhansk region ended up in a ring of fire, whether the authorities made conclusions after previous fires, and why some people cannot receive compensation for their destroyed property.
Is it possible to compare the fires that were raging across Luhansk region this summer with what's happening now? How badly were villages affected?
It's like Smolyaninovo fires [in early July a forest fire spread over a huge area and practically destroyed the village] multiplied by five. My neighbors' house in the village of Syrotyno burned down to the ground. Today I talked with the owner and helped her salvage through the ruins. She still fails to realize what's happened: she laughs, then the next moment she weeps, and then falls silent...
Another neighbor has been trying to tackle fire all through the night after taking his family to a safe location. He started the power generator and turned on the pump. Until there was enough gasoline, he watered the house and the yard from the rooftop. Neighboring houses were burning around him so he was afraid that the flames would engulf his crib, too. When I called him at two or three o'clock in the morning, he said: "It's like hell. Fire's everywhere. I think I might burn to death on this roof."
Nevertheless, he kept his house safe and remained unharmed. That's how people risk their lives. The neighbor could leave, but he could lose a place to return to.
It's scary when you can't control the situation. The wind picked up the flames from the forest, and gusts carried it in different directions. Houses lit up chaotically – it wasn't always the streets close to the forest line that suffered most. The flames were spreading in all directions. On Wednesday, the wildfire miraculously bypassed the village surrounded by the forest, but on Thursday the settlement was eventually hit with the blaze.
Is there a major threat for Severodonetsk?
The glow is again visible in Severodonetsk. Air quality is horrid in the city and surrounding villages. We are suffocating, everyone's got contact eyes. The smoke is like a thick curtain, and it further thickens when the wind blows from the forest.
This week I stayed in Syrotyno. We didn't sleep on Wednesday night. At 20:00, electricity went out – fire destroyed the cables. We packed up and left without even taking our stuff. We only grabbed IDs and took our dog... Then we were preparing to leave Severodonetsk.
Fire moved to the area where the Azot chemical plant is located. If it catches fire, this will threaten the whole city. This is a working enterprise, there's ammonia and saltpeter in warehouses. We feel like we're on a powder keg, fire is surrounding us. And also, don't forget that there is war going on.
State Emergencies Service
Eyewitnesses say UXOs and mines detonated near Stanytsia Luhanska due to the heat. Have you heard anything about this?
This also happened near Severodonetsk. There is an airfield in the forest, perhaps mines had been planted around the perimeter, or UXOs could remain. There were some explosions but, fortunately, no one got hurt.
Part of the premises at the checkpoint in Stanytsia Luhanska burned down completely. Plastic blocks were used during the construction, so they quickly lit up. Fire broke out when there was a queue there. As a result, the checkpoint was shut down. Those who wanted to cross to the other side are in limbo. They are now waiting to hear, whether the checkpoint will reopen or not. And, most likely, the crossing process will take long to reset.
What do they say on what caused these fires?
Official reports say it was "careless handling of fire". I think there is clearly a human trace here. I read that they were shooting from the other side of the line, but unfortunately I have no data from our military.
Those who have suffered are not yet reflecting on reasons. They are in shock, they have not yet fully realized what's happened. People are very angry and just yell at officials visiting them.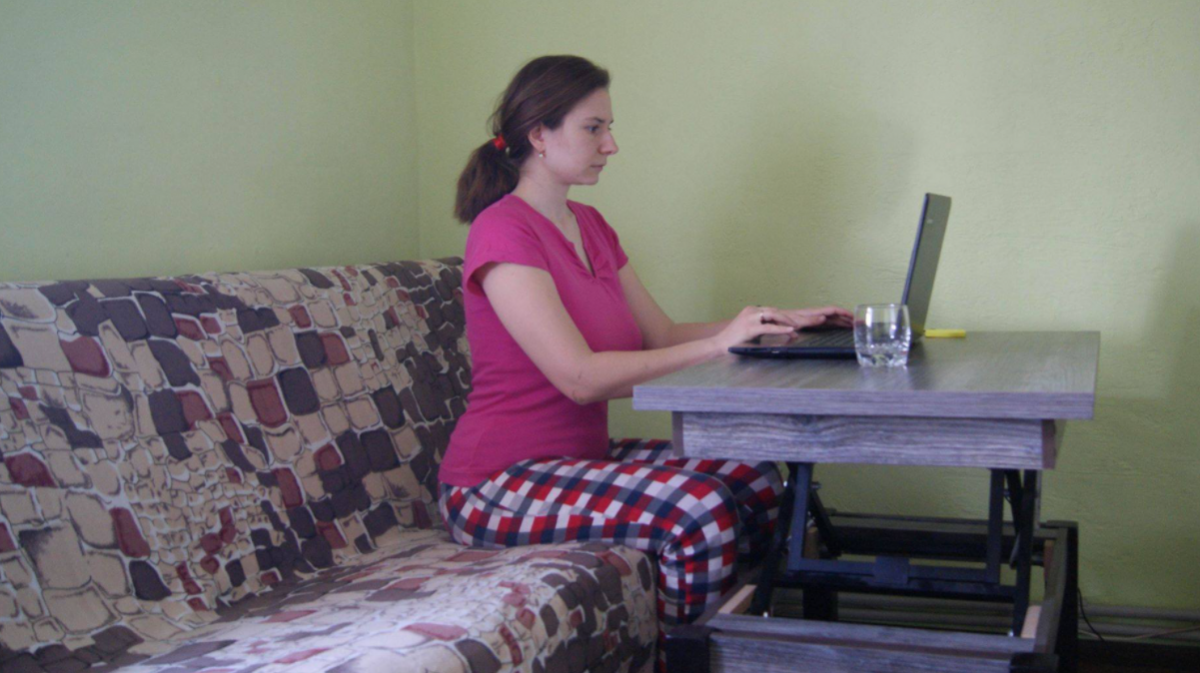 Facebook/Alexandra.Voroshilova
Where were those who fled from wildfires accommodated?
People from villages slept in schools. Elderly people, large families, those with disabilities were offered mats to sleep on in gyms. There's no heating there and no shower. Most of them left the place yesterday to move to their relatives. Also, strangers offer to share their apartments with them for a while.
I know that the authorities first suggested that they be accommodated in hospitals, where at least some beds are available, but they were eventually brought to schools. Most likely it's due to the fact that some clinic branches are being closed due to COVID-19.
Is there information about the number of victims?
There's no official stats and no exact data on victims. There are those whom we never found – perhaps they were evacuated and are now in Severodonetsk without phones. There's one family with kids who never got in touch. In total, some 10 to 15 people didn't show up. It is unclear where these people are. Among them there are also those who were immobilized residents who just couldn't get out of the area on their own.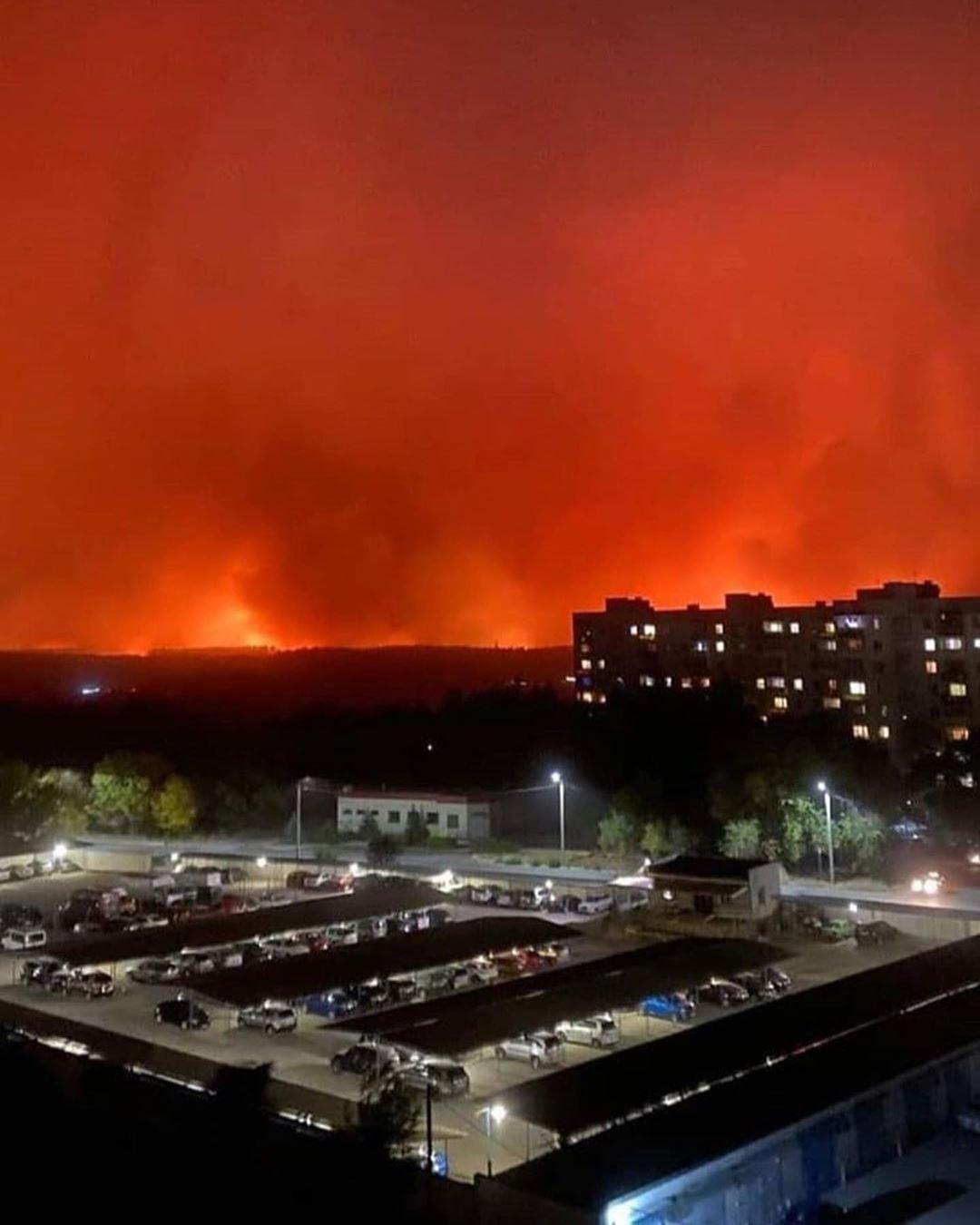 Facebook/Ihor Kibalchich
Did the authorities follow up on their promises to the victims of summer fires? Have they built or renovated their homes?
We take care of a few such families, we helped them with construction materials, while our lawyer provided legal support. Those whose homes were partially damaged received UAH 20,000-30,000. I know that there are those who received UAH 200,000-300,000, bought a new house and a land plot, but there aren't too many of them.
Money was offered only to those who had real estate paperwork on them. But there were those who had their papers gone in flames, some lived without registration, and some had outdated papers. A lot of families never got anything. They are suing, trying to get what's theirs. But how much time has passed? Everything is still unresolved. There are those who just won't report to the authorities and collect information. It's the elderly who live in such villages, so it's especially hard for them.
Can you compare the latest fires with those you saw this summer? Has anything changed after that disaster? Do emergency services have enough equipment and additional resources?
For weeks, maybe a month, the word has been spread that the tragedy could repeat itself. At the Azot chemical plant staff were told to inspect and clean water hydrants. Two months passed, and everyone forgot about the threat.
It seems to me the authorities were unprepared for wildfires to return, on an even larger scale. The only thing that has changed for the better is that they gave the go-ahead for fire response aviation. Helicopters take up water from lakes and drop "water bombs".
What's it like for firemen to tackle the blaze now?
They gotta work, they have no choice. Those young guys who came from all across Ukraine, they've been working for more than 24 hours without sleep or rest. I see it's difficult for them as they operate obsolete equipment. Before their fire trucks arrive at the scene, they spill half of the water from the tank on bumby roads.
I feel sorry for these guys. When Smolyaninovo was burning, a field kitchen was deployed where they could have lunch and drink tea. This time, however, for some reason, no such kitchen was set up so it was locals who were feeding them, buying them food. But now it's very cold outside, these guys are freezing amid those mad winds, and they also need time to rest.
We will hope fire will be eventually put out and then we will go out and help the victims together. People are used to volunteering. Things will get better eventually.
Vlad Abramov