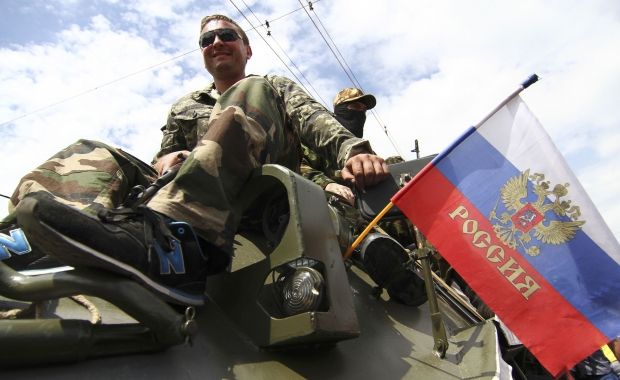 NATO Secretary General: Russia has transferred well over 1,000 pieces of heavy equipment to separatists
15:31, 19 June 2015
7 min.
734
Interview
In an exclusive interview, NATO Secretary General Jens Stoltenberg tells UNIAN about the alliance's concerns about the Kremlin's nuclear rhetoric, international military agreements that are violated by Russia, and about the allies' reaction to Moscow's "sabre-rattling."
What is your assessment of the current cooperation with Ukraine? How can the distinctive partnership in your view be further developed, also taking into consideration the new security environment? 
We have a strong and long-standing political and practical partnership with Ukraine. . We have an intensive political dialogue through the NATO-Ukraine Commission. We strongly support Ukraine's sovereignty and territorial integrity. The NATO allies do not and will not recognise Russia's illegal and illegitimate "annexation" of Crimea.
NATO is also providing practical support to Ukraine, as you pursue your reforms. We are making progress on the trust funds we set up to support your reforms and to help rehabilitate soldiers hurt in the fighting in the east. We have deployed additional personnel to the NATO liaison office in Kyiv and sent experts to the Ministry of Defence. NATO allies are also providing significant support bilaterally.
Do you plan to visit Ukraine in the near-term outlook?
I look forward to visiting Ukraine, and we're looking for a suitable date.
Taking into consideration that the North-Atlantic Council last visited Kyiv almost ten years ago, are there any plans for a NAC visit to Ukraine?
We don't have specific plans for such a visit at the present, but we have a regular dialogue, with frequent meetings in the NATO-Ukraine Commission, both at ambassadorial and ministerial level. We discuss the security situation in your country, the reform process, as well as continued NATO support. For instance, we had a substantial meeting with your foreign minister last month in Antalya. And your defence minister will also meet his NATO counterparts in Brussels at the end of this month.
Since the illegal annexation of Crimea by Russia, a further military build-up by Moscow has been observed on the peninsula; what is more, they are of the opinion that they have the right to deploy nuclear weapons there. The recently revised Russian security strategy continues to see NATO as a major threat to Russian national security. Based on this, is there a reason for NATO to review its nuclear posture?
NATO is not a threat to Russia. NATO is a defensive alliance and the alliance's nuclear posture is fully consistent with the Non-Proliferation Treaty.
We reviewed our nuclear posture, and decided at the Chicago Summit three years ago that it was appropriate.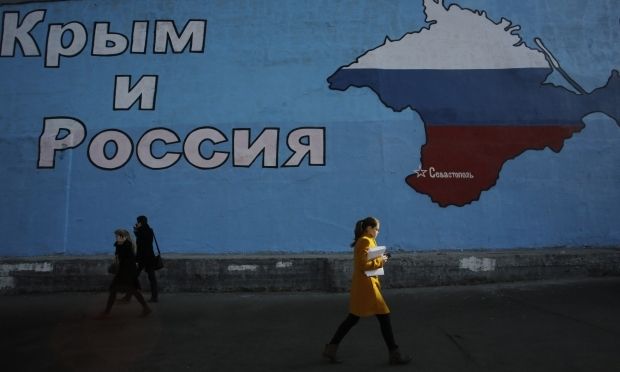 REUTERS
It is Russia that has started to use its nuclear weapons as a tool in its strategy of intimidation. Russia's recent use of nuclear rhetoric and exercises [of Russian troops – UNIAN editor's note] are deeply troubling, and so are concerns regarding its compliance with the Intermediate Nuclear Forces Treaty. This activity and this rhetoric do not contribute to transparency and predictability in the context of a dramatically changed security environment due to Russia's aggressive actions in Ukraine.
Since the beginning of the conflict in Eastern Ukraine, NATO consistently claimed the presence of Russian troops on Ukrainian soil. President Putin in his recent communication with the people again said that there are no Russians troops in Ukraine. At the same time French military intelligence also stated the same. Does this imply a disagreement between allies?
All allies agree that Russia continues to support the separatists in eastern Ukraine with forces, equipment and training. This was last confirmed by all 28 allied foreign ministers in our joint statement when we met in Antalya in May.
In recent months, Russia has transferred well over 1,000 pieces of heavy equipment to the separatists. This has included tanks, artillery and advanced air defence systems.
We know this from our own intelligence. But there is also evidence published by the media, NGOs and from Russian soldiers themselves that Russia is supporting the separatists. Think tanks have also published reports, most recently the Atlantic Council, which gathered proof from various open sources, including satellite imagery.
So the overall picture is clear. As you remember, Russia first claimed that its troops had not been involved in Crimea, then admitted that the annexation had long been planned and conducted by Russian troops, and President Putin even gave medals to the forces involved.
According to Kyiv, the separatists have now more weapons than before the Minsk agreement. Does NATO still observe movement of weapons and equipment? After a recent statement by the separatists that they will break Minsk do you still believe in the full implementation of these agreements?
We follow very closely reports of an escalation in fighting and the use of heavy weapons. The full implementation of the Minsk agreements is the path to peace. The escalation around Maryinka last week was a big step back from that path, since it was the most serious violation since the February agreement on the implementation of the Minsk agreements.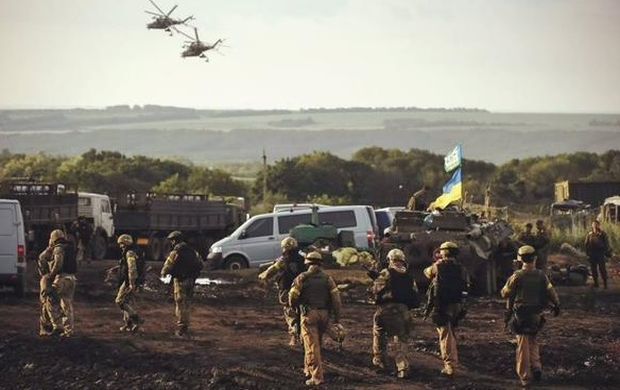 twitter.com/UKRinVAT
It is critical that all parties respect the ceasefire and fully implement Minsk. Russia has a special responsibility to prevent these attacks and to implement the ceasefire. The separatists should not use any pretext to seize additional Ukrainian territory.
We call on Russia to stop its deliberate destabilization of eastern Ukraine, end its support for the separatists, withdraw its forces and military equipment from Ukraine and along its borders, and fully support a political solution. This is Russia's choice.
As for the border, Russia continues to hold military exercises near the Ukrainian border. What do you think they are trying to achieve?
Only the Russian authorities know what these exercises are trying to achieve. I recently discussed the importance of transparency and predictability in military activities with Foreign Minister Lavrov. We have worked for decades to build a stable European security system, based on fewer forces, fewer weapons, fewer large exercises and on more information sharing and on arms control agreements to build trust and confidence. These agreements reduced the risk of conflict and miscalculation.
The Conventional Forces in Europe Treaty put limits on the number and movement of equipment like tanks and fighter planes. But Russia unilaterally suspended its implementation.
The Open Skies Treaty allows us to look at each other's territory from the air to increase transparency. But Russia is obstructing these activities. The Vienna Document sets out rules for reporting large military exercises, and allows for inspections. But Russia has found ways around it to avoid giving notification about the largest military exercises in the post-Cold War era. Three of these have included over 80,000 troops. One such snap exercise in February of last year was used to deploy forces to annex Crimea. Others masked support to separatists in eastern Ukraine, and led to the build-up of forces on Ukraine's border.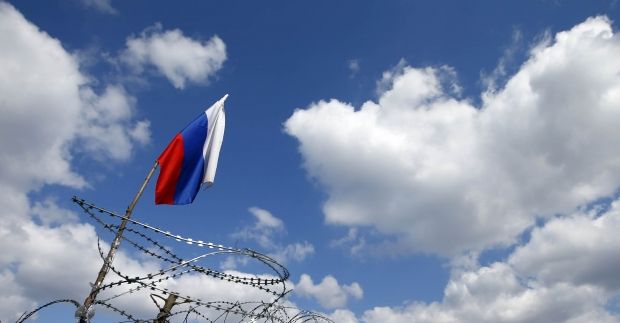 REUTERS
NATO, on the other hand, strives to create transparency and predictability. Our largest exercise in twenty years will take place next fall in Italy, Portugal and Spain. It was announced one year ago. It was not a snap exercise and international observers, including from Russia, will have access to our exercise. You can find the schedule of our planned exercises on NATO's Web site.
NATO has nothing to hide, whereas Russia is doing all it can to minimize the transparency of what its forces are doing. So we would welcome any further steps by Russia to increase transparency about its military activities.
It is well known that Russia considers possible Ukraine's membership of NATO as a threat to its national security. Keeping in mind the Bucharest decision concerning future NATO membership of Ukraine, what is your opinion on this?
I was at the Bucharest Summit as Norwegian Prime Minister. And at that summit we took a clear position that every nation has its own right to decide on its own path including what security arrangements it wants to be part of. [In fact, paragraph 23 says: "NATO welcomes Ukraine's and Georgia's Euro-Atlantic aspirations for membership in NATO. We agreed today that these countries will become members of NATO." – UNIAN editor's note]. This is also enshrined in the Helsinki Accords, which make clear that every country has the right to join any alliance it chooses. Russia signed up to these accords.
NATO enlargement is not a threat to Russia. It has never been a threat to Russia. If you look at a map of Europe, Russia's NATO neighbours are its most stable and transparent neighbours. Russia has no right to veto any Ukrainian approach to NATO, and no need to be afraid of it.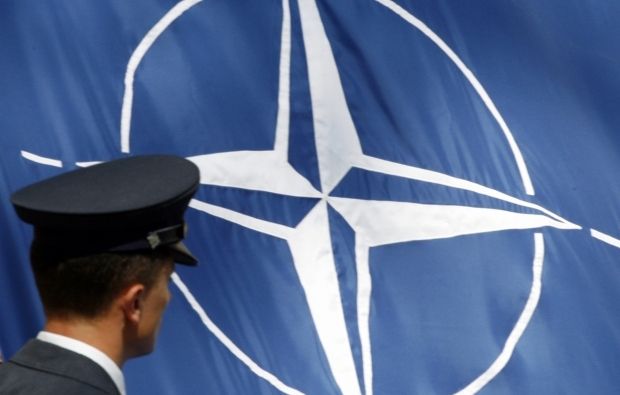 REUTERS
For quite a while Russian military aircraft have been violating European air space and are "flying dark" creating dangerous situations for civil aviation. In your opinion, why is it that Russia is increasing these kinds of flights?
I do not wish to speculate on Russian motives. But overall Russian military activity has become more assertive in the last years. Of course Russia is entitled to exercise its military forces. But, especially in difficult times, it is essential to be transparent and predictable about such activity to avoid misunderstandings.  
Russia's military air activity close to the alliance's borders has increased in quantity and complexity. Russia has significantly increased the scale, number and range of its military flights, including by nuclear-capable bombers across much of the globe. In 2014, allied aircraft scrambled more than 400 times to intercept Russian planes all over Europe. This was a significant increase over previous years. So far this year allied aircraft have scrambled over 100 times in response to Russian air activity.
Following concerns about increased risks to civil aviation as a result of Russian military activity, the European Air Safety Agency (EASA) found in April that "non-cooperative" flights pose a high risk to civil aviation. The EASA also found that NATO air-policing makes the skies safer.
Following the aggression in Georgia it took the alliance approximately six months to come back to "business as usual" with Russia. In the current situation do you foresee that the alliance can come back to "business as usual" with Russia and under which conditions would this be? Would one of the conditions also be the restoration of Ukraine's territorial integrity as it was before the annexation of Crimea?
NATO does not seek confrontation with Russia and we continue to aspire to a constructive relationship. Our goal has been to include, not isolate Russia.
Cooperation, however, can only be based on respect for borders, rules and agreements. We call on Russia to return to compliance with international law. This is Russia's choice.
In response to Russia's aggressive actions, NATO suspended practical cooperation, but kept political dialogue open. This policy remains unchanged.
***
Jens Stoltenberg was appointed NATO Secretary General on October 1, 2014. He immediately announced that the Ukrainian issue would become one of his priority tasks.
Stoltenberg was born in Oslo on March 16, 1959. He spent his childhood years abroad, with his diplomat father, and his mother and two sisters.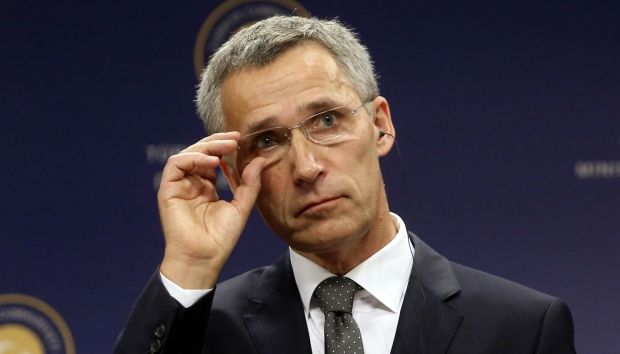 REUTERS
Stoltenberg holds a postgraduate degree in Economics from the University of Oslo. After graduating in 1987, he started work in Statistics Norway.
1990-1991: State Secretary at the Ministry of the Environment
Since 1991: Member of Parliament
1993-1996: Minister of Industry and Energy
1996-1997: Minister of Finance
2000-2001: Prime Minister of Norway
Since 2002: Leader of the Norwegian Labour Party
2005-2013: Prime Minister of Norway
While Stoltenberg was Prime Minister, Norway's defence spending increased steadily, with the result that Norway is today one of the Allies with the highest per capita defence expenditure. Stoltenberg has also been instrumental in transforming the Norwegian armed forces, through a strong focus on deployable high-end capabilities. Under his leadership, the Norwegian Government has contributed Norwegian forces to various NATO operations.
During his tenure as Prime Minister, Stoltenberg frequently called for NATO to focus on security challenges close to Allied territory.
Stoltenberg is a strong supporter of enhanced transatlantic cooperation, including better burden-sharing across the Atlantic. He sees NATO and the EU as complementary organisations in terms of securing peace and development in Europe and beyond.
Stoltenberg has had a number of international assignments. These include chairing the UN High-level Panel on System-wide Coherence and the High-level Advisory Group on Climate Change Financing. He was until recently UN Special Envoy on Climate Change.
Interviewed by Iryna Somer
If you see a spelling error on our site, select it and press Ctrl+Enter