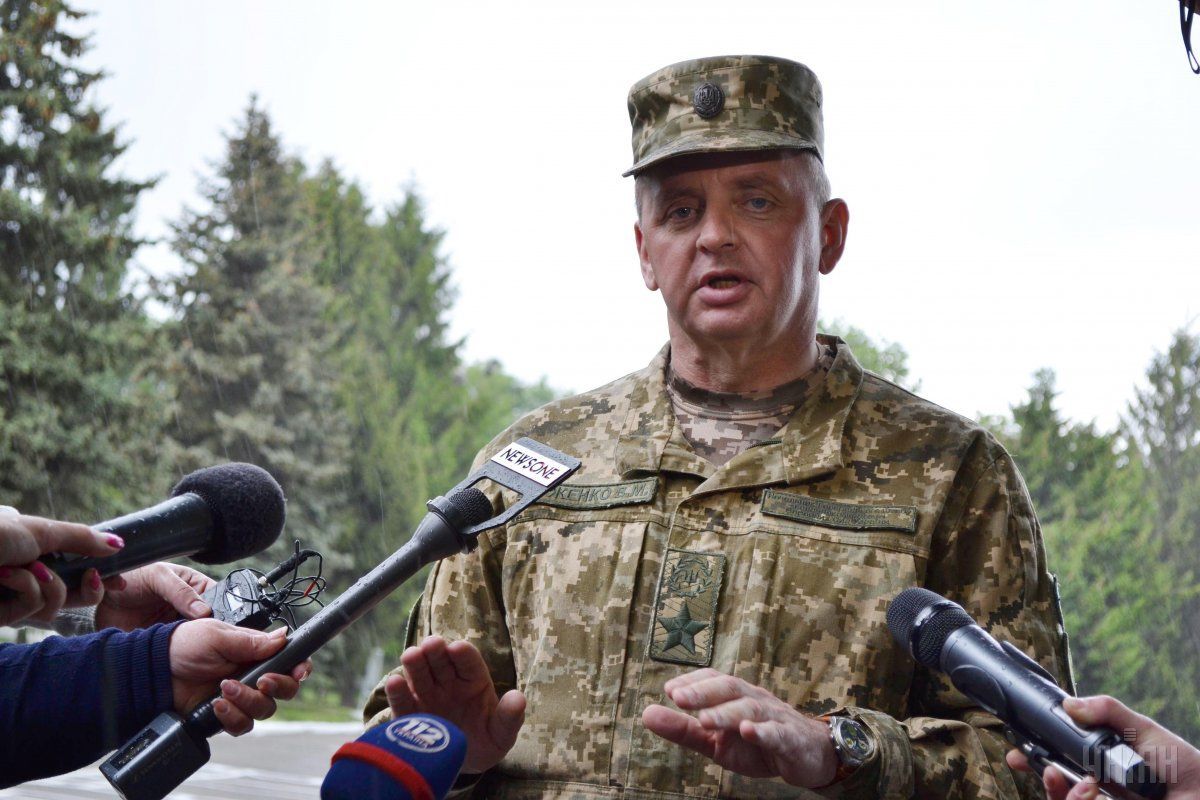 Ukraine's Chief of Gen. Staff: Russian invasion "very bad scenario but we must consider it"
14:00, 29 May 2016
5 min.
2102
Interview
Chief of General Staff of the Armed Forces of Ukraine Viktor Muzhenko has told UNIAN whether there is a threat of a full-scale Russian invasion and elaborated on the reform of Ukraine's Special Operations Forces.
Not long ago, the Ukrainian side presented to the OSCE Special Monitoring Mission (SMM) a plan to ensure security in Donbas. Was the General Staff involved in drafting this document?
Yes, we have submitted proposals for measures aimed at stabilizing the situation on the contact line, and a number of our proposals were taken into account. This includes the move to disengage the parties in certain areas, it also refers to a ceasefire, and there are proposals regarding OSCE control over the withdrawn weaponry in designated areas, the free movement of SMM monitors in government-controlled territories and areas beyond such control. The proposals also relate to putting up additional monitoring posts along the contact line, especially in hot spots, and 24/7 control on the [contact] line.
There are proposals on demining. Today we have completed mine clearance operations at five sites while in another four areas the process is almost complete, and three more areas remain problematic. Unfortunately, it is impossible now to fully restore the infrastructure there due constant shelling. For example, there is a gas pipeline in Maryinka and there is a problem there. Although we took the initiative calling for a ceasefire and attracted the OSCE, we still don't have an opportunity to fully restore the infrastructure.
If a positive decision is taken regarding deployment of an international armed police mission, what may be the number of troops in your opinion?
We thought about, we did calculations. This should be a few thousand [people].
How many Russian troops are now in Ukraine?
The total number that we have voiced is about 40,000 in total, which is mercenaries and about 6,000-7,000 regular troops of the Russian armed forces.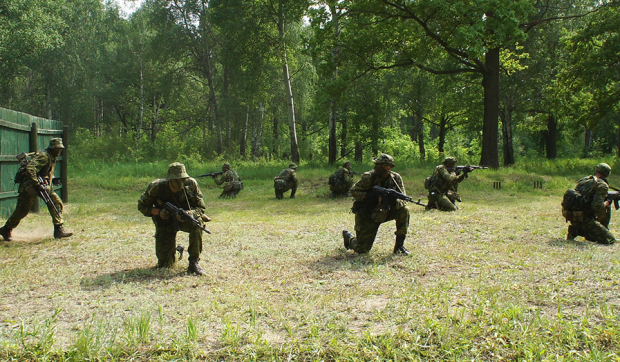 Muzhenko: There are about 6,000-7,000 Russian troops in Ukraine / Defense Ministry
The number has not changed since February, has it?
It's about the same. Some units are withdrawn, while other groups are deployed – there is rotation. The border remains uncontrolled, the OSCE mission is not permitted to monitor the border. Therefore, there is an opportunity to transfer weapons, military equipment and personnel. Today, one of the key conditions is the admission of the OSCE SMM to gain control in the uncontrolled areas of the state border between Russia and Ukraine.
We have been presenting our partners at different levels documentary evidence of the presence of Russian troops, talking about the threat Ukraine faces not only from the southeastern direction, not only from Donbas, but in general. And today these threats are serious enough. It would be wrong to assume that a military threat exists only in Donbas. It's not so.
Could you please elaborate?
Crimea. [Russian] military presence is being accumulated, infrastructure is being improved, training is being training, new troops are being deployed as well as the new bases in the East [in Russia] - around Boguchar, Voronezh and Smolensk. Powerful military formations are being created. There are a number of serious threats not only in the southeast, but also in other directions.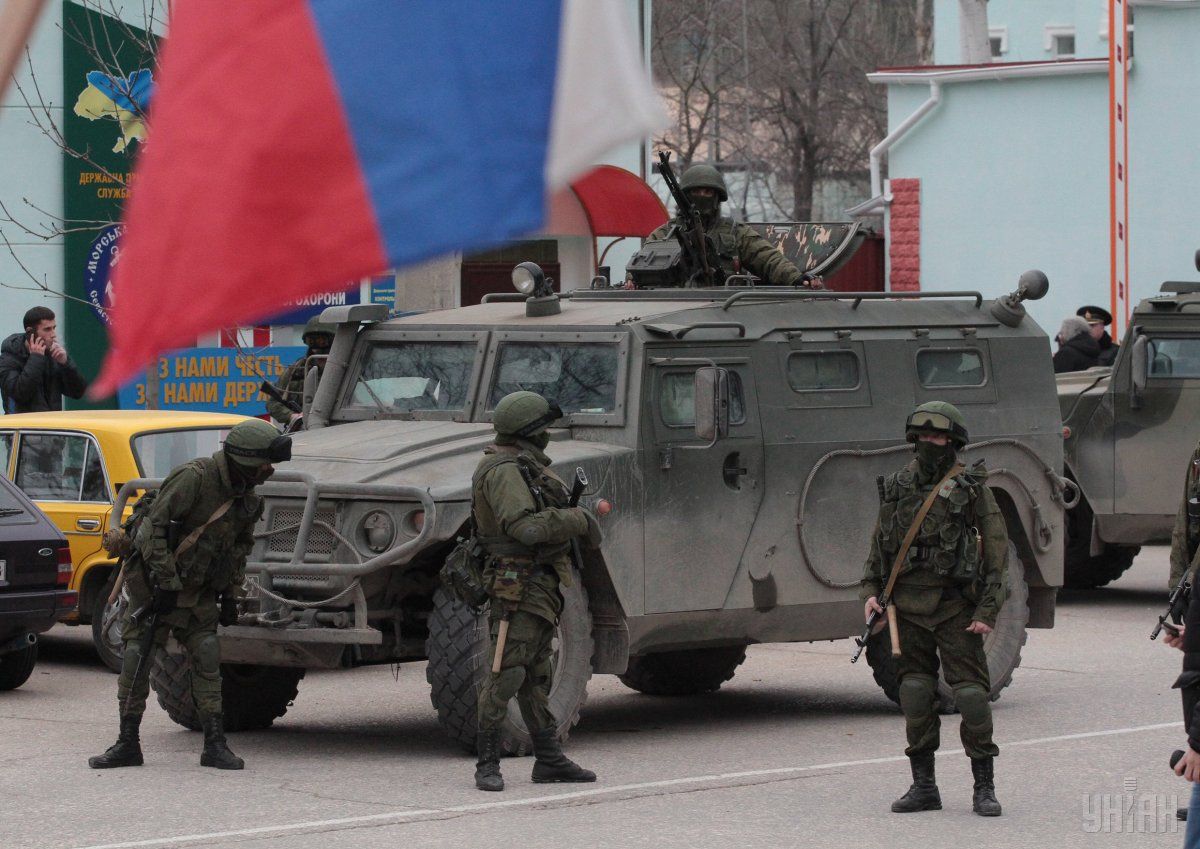 Muzhenko spoke about the increasing military presence of Russia in the occupied Crimea / Photo from UNIAN
Are there reasonable grounds to suggest that further hybrid war could evolve into a more serious form? Are we talking about Russia's direct military invasion?
Today we are considering several scenarios, including the possibility of a large-scale aggression against Ukraine. And we are preparing for this, working out appropriate plans, conduct military training, restoring weapons and so on. This is a very bad scenario, but we must, we are forced to consider it, work it through, conduct appropriate training to properly respond to this threat.
If we analyze the situation in Donbas, what trends are observed?
The situation is generally under control, but it has a tendency to escalation - the number of attacks with heavy weapons has increased, as well as from the artillery, which we have not witnessed [for a long time]. This is an element of pressure on Ukraine.
Today we do not expect serious active operations as they would need a series of preparatory measures to be taken, rearrangement of military groups, setting up the new ones... We are not observing this yet, but the situation tends to escalate.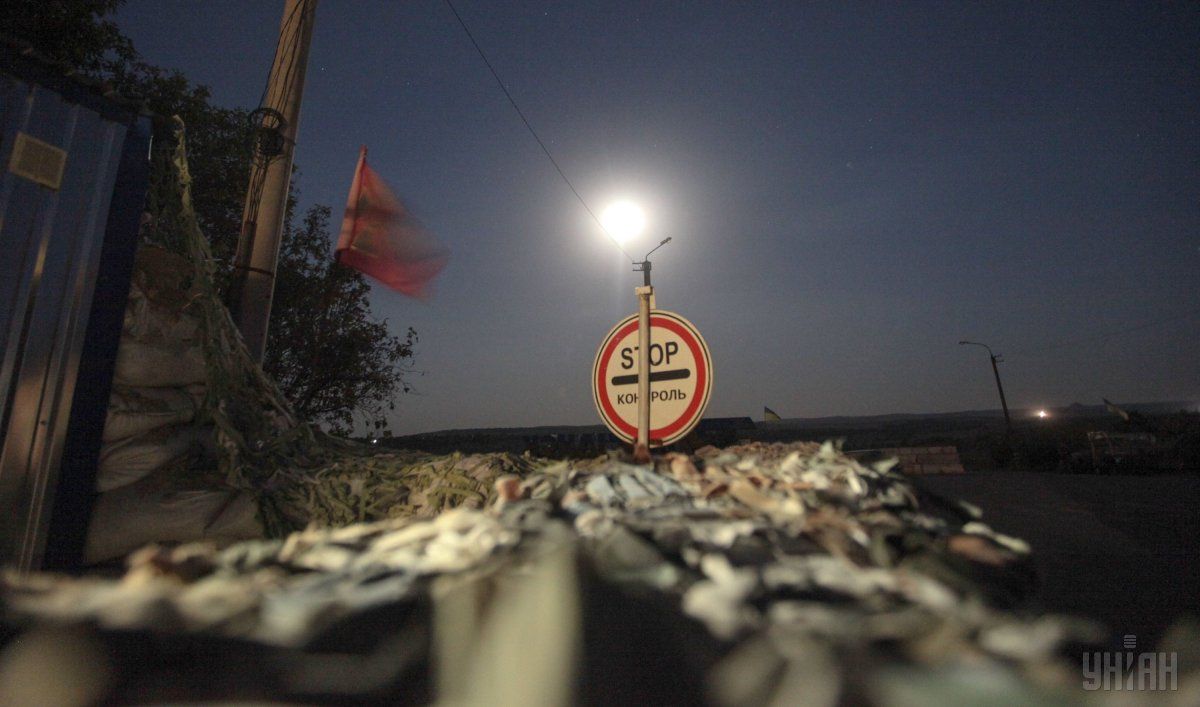 In Donbas, the situation is generally under control, but it has a tendency to escalation, said Muzhenko / Photo from UNIAN
At what stage is the creation of Special Operations Forces in Ukraine?
Not so long ago, 29 instructors completed their training. Now we are working on the establishment of the Special Operations Forces training center. The first phase of its construction is expected to have been completed by the end of this year. This is the necessary infrastructure, academic buildings, dorms, and resources for training. The site used to be a town for the military, which has not been used for some time. Now, we are restoring it.
And do you have the necessary funds?
There are all financed from the budget of the Defense Ministry. We also hope for the assistance of our partners. First of all, I am talking about purchasing workout equipment, gear, and setting up a shooting range. The training of instructors is continuing. We have already held the next round of selection, having chosen several hundred applicants. Before the end of this month, we will hold one more stage of selection, then another, final phase will be held with the participation of the U.S. trainers. From June 1, the training of another batch of instructors will begin. There will also be certain screening in the course of the training.
Chief of Staff spoke about his own idea of the number of SOF / Photo from UNIAN
I think the quality of the selection has improved significantly. When we first had 153 soldiers chosen to take this training course, only 29 people have gone through all stages of training and completed it. To date, the number of applicants and our selection system are designed in a way that only about one in ten applicants is selected to undergo this training. This is the evidence of improved quality of selection for this category of troops.
Why are there so many soldiers who fail the course though?
At some point, some of them can't handle physical exercise, some fail psychologically - the selection is really tough.
So, it's impossible now to predict how many troops will complete the course, isn't it?
Whatever number remains, so be it. There is no bar set – whether it's 50 or 100 people who "must" complete training. There will only be the people who are able to make it through. I guess, there will be several dozen. I hope that through our selection, we will gradually reach the numbers that will be at least double the numbers we had before.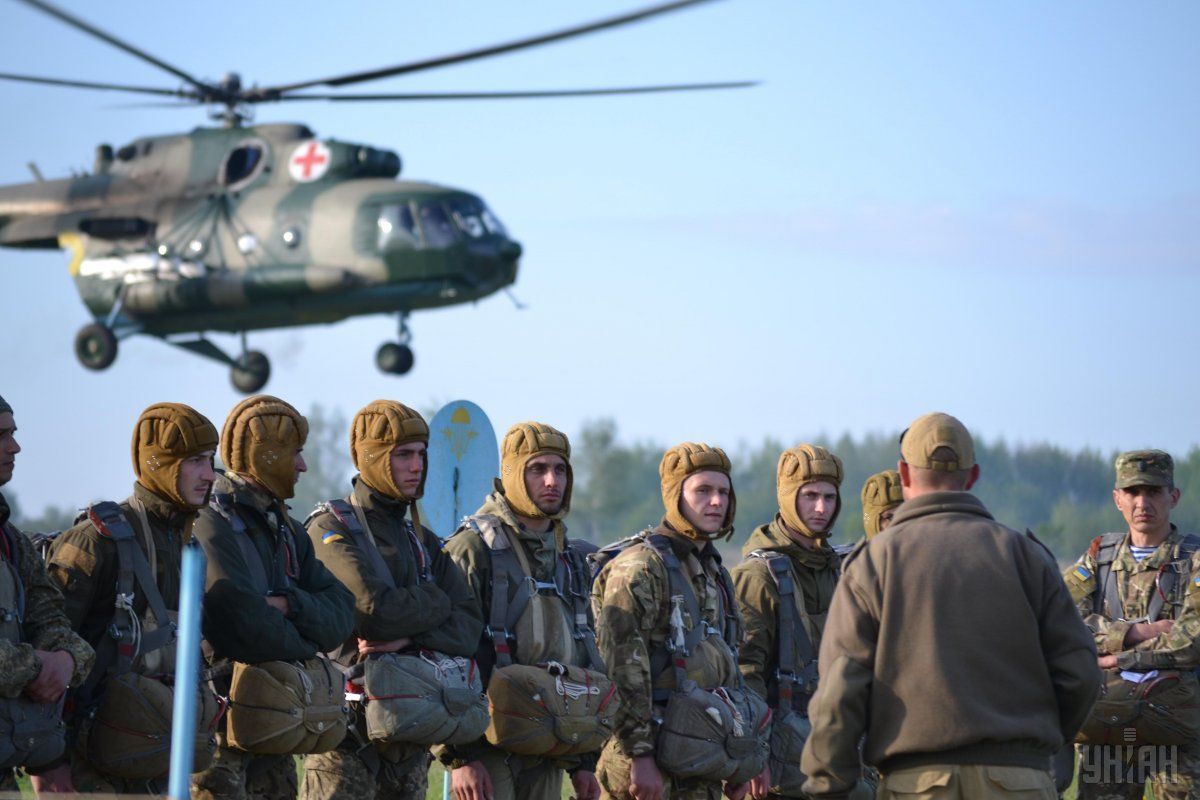 Muzhenko: Now we are talking about the establishment of the SOF as a single structure / Photo from UNIAN
And what is your idea of the number of the Special Operations Forces?
We have created the command structure. There are a number of military units that are now joining the command. I think they will be the core of these units. We will not speak of numbers. But it will surely be more than 1,000 people. This will be enough to ensure that the tasks of the Special Operations Forces are fulfilled.
The range of operations is wide - from information and psychological warfare to intelligence. We have not started the creation of Special Operations Forces from scratch, as we already had special purpose units, squads and groups performing their tasks quite successfully. We have Heroes of Ukraine and soldiers who were granted other awards as part of Special Operations units. Therefore, we are now talking about the establishment of the Special Operations Forces as a single structure. The process of their formation and development is now underway, but they are already performing tasks on the contact line, go on recon missions, search and rescue operations, and evacuation of military pilots... The evacuation of pilots of military jets that have been shot down is one of the tasks of our Special Operations Forces, and these tasks are being successfully performed.
But we need the latest training guidelines and advanced standards of countries with top level spec-ops, taking into account our own experience. The combination of our experience and advanced techniques of other countries will provide for the high quality of training for our soldiers and seriously increase their combat capabilities.
Iryna Somer
Translated by Yevgeny Matyushenko
If you see a spelling error on our site, select it and press Ctrl+Enter