Alexander Hug: "We note a sustained supply of ammunition in areas not controlled by Gov't"
16:29, 19 July 2016
2089
0
Interview
Principal Deputy Chief Monitor of the OSCE Special Monitoring Mission (SMM) to Ukraine Alexander Hug has told in an exclusive interview with UNIAN about the Ukrainian staff of the mission, the situation on the Ukrainian-Russian border in the areas beyond Ukraine's control, and explained why the security zone along the contact line cannot be called one "without danger."
Mr. Hug, the Political Committee of the OSCE Parliamentary Assembly recently adopted a resolution calling for setting up a peacekeeping operation in Ukraine. In particular, the document stipulates the strengthening of control over the borders as well as providing access of the international mission to all locations in the temporarily occupied areas of Donetsk and Luhansk regions, Crimea and Sevastopol.
I'd like to make a comment that the Parliamentary Assembly is not a decision making body upon which field operations are established. Such decisions are to be taken by the Permanent Council of the OSCE in Vienna, the delegations of 57 participating states that represent their governments.
So the decision reached in the Parliamentary Council does not create a mission on the ground.
…At the same time, you have repeatedly stated that the OSCE SMM is often refused access to various locations in certain areas of Donetsk and Luhansk regions. Does this trend still prevail today?
It is indeed true that the OSCE SMM has great difficulties in freely accessing the conflict area. What is worse, the lack of access translates into the lack of being able to monitor, which also equals the lack of being able to verify whether the sides comply with Minsk agreements. And that in return does not build trust, and that does not allow the situation to normalize.
So the access is key for us to provide assistance to the process.
Which locations are left out of the OSCE monitoring?
The greatest difficulty we face is a long, what is supposed to be a security zone along the contact line, and mainly at the moment in areas not under the control of the government.
Are you also speaking about the Ukrainian-Russian border?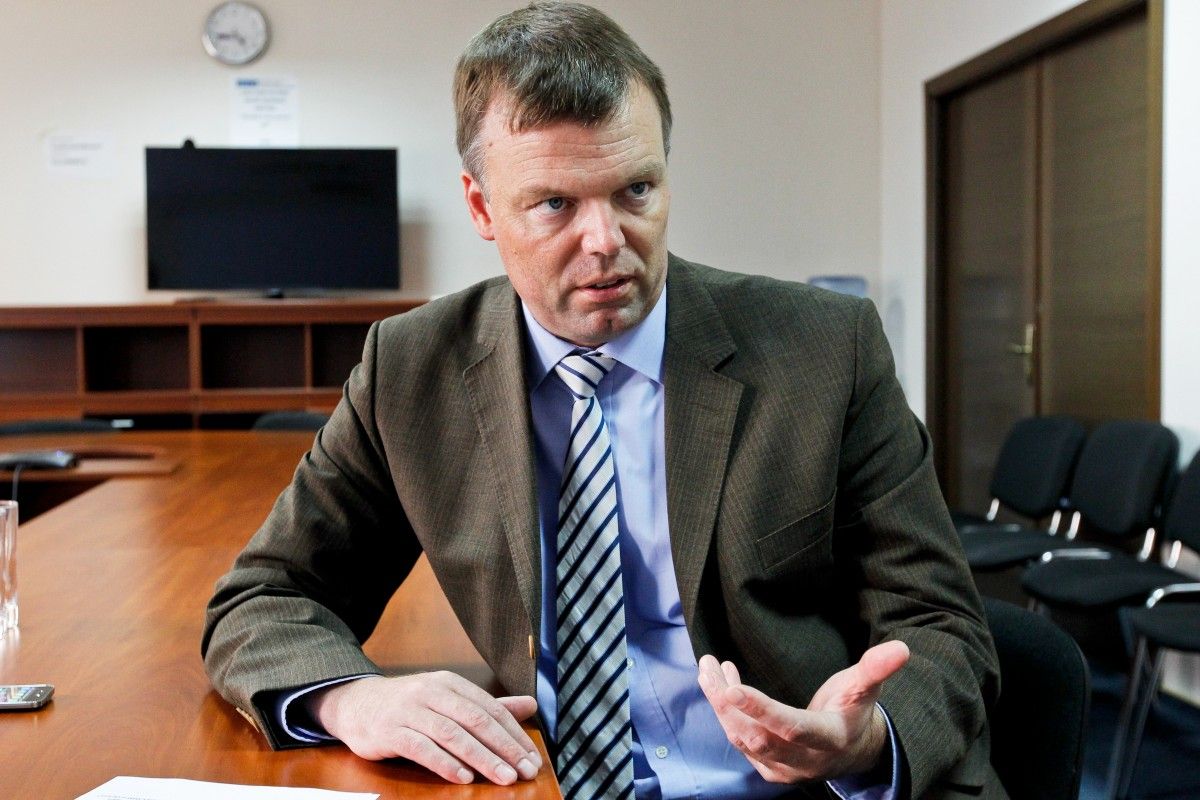 Photo from UNIAN
This includes also the areas between Ukraine and the Russian Federation, also not under the control of the government. At the moment, there is a 408-km long border crossing that the government does not control. There, we also have great difficulties in accessing. But it's not a permanent prevention, so there is one day we have access and the other day we don't. It's very unpredictable.
If anything we see there, these former official border crossings that are not under the government control at the moment are highly controlled by those who have effective control – the so-called LPR and DPR.
And because we are not allowed to open bases, for instance, in Antratsit down south in Luhansk oblast or Amvrosiivka in Donetsk oblast, and the distance the observers have to drive there is very long
Also when we drive to these locations, there are multiple checkpoints that we face. And by the time we arrive there, they know that we are coming. So all we see there is being highly controlled. And we are there just during daylight.
That reduces the ability to be for a longer time at the border, which of course prevents a more comprehensive operation at this border.
When you say that the militants deny access to the monitors, in one way or another, to certain locations, do they issue any threats? What kind of threats do the monitors face?
The restrictions are very diverse. We make a distinction between three main categories.
There is delayed access. That's where we stand at a checkpoint, and they say that they need to check whether we have access, and then they confirm that we do, and they make calls up and down the chain of command, and only then are we allowed to pass. Anything that is above 15 minutes of waiting is registered as a violations and it ends up in our report.
Then there is conditional access. That is where they say that we can go in this area, but only with their escort. Or only if the monitors show their passports first, or any other condition. That is not free monitoring.
The last category is denial of access. For that last part, they just say we have no access, say, for security reasons, claiming that there are mines or the fighting is going on, which is not a legitimate reason. We always say then that we take note that they alert us but they must remove that threat. So if they say there are mines on some street, they have to demine the area. So there is no reason to say that security is an obstacle.
There is also aggression toward our monitors. Warning shots, direct fire at our teams, or orchestrated mobs that aggressively counter our monitors. And of course there is crossfire that we encounter when we are coming between the lines, and that is also a restriction.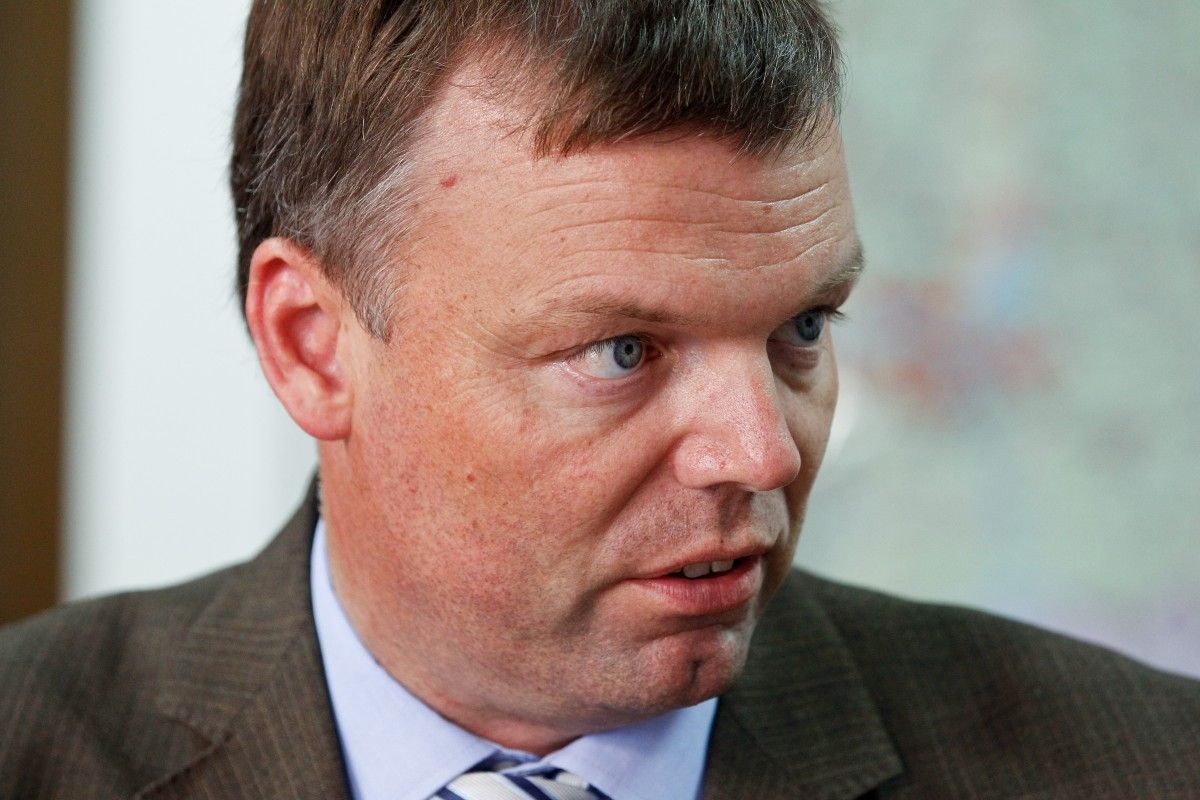 Photo from UNIAN
And what's the mission's protocol in these cases?
When we know that the security situation is most severe, we have no other choice but to restrict patrols because otherwise we would expose the monitors to unnecessary risk. But I have to emphasize that security concerns are not a legitimate reason to restrict our freedom of movement. If there are such concerns, the sides have to remove it, immediately because there is a clear stipulation of our freedom of movement in the Minsk agreements and in our mandate.
When the mission's equipment is incapacitated – the UAVs, the surveillance cameras and such – are those facts also deemed as restrictions?
It is also true that we not only have the restrictions of our freedom of movement on the ground but also in the air. Our unmanned aerial vehicles are regularly jammed electronically. They have a GPS signal that is needed for the pilots to guide these big long-range vehicles. They can fly 150 km long and at a 5km altitude. But even at this altitude, they can interfere with the UAVs electronically, preventing them from flying properly. And also the drones have a video link, sending the pictures down. Nothing is stored on the vehicle, so that if it comes down, nobody has access to the data. All data comes to a secure location. And this link also can be jammed.
Intercepted?
No, jammed. It's encrypted anyway even if it's intercepted. But it's jammed so it doesn't deliver pictures. So it's double jamming. If the jamming is severe, the UAVs cannot be piloted any longer and they crash. Now, there were many instances when the UAVs have most likely been shot down from the sky by surface-to-air missile systems. We've even taken pictures and made public of Strela, a system that has been seen by the UAV, and seconds later, the contact was lost. That of course destroys entirely the capacity of the mission, blinding it.
The camera systems that we have are equally interfered with, either by delaying the installation, or by interfering with their operation. Most recently, they cut electricity from our camera in Donetsk, we were not able to receive the picture. It took interventions so that the system could be re-set up.
Photo from UNIAN
Have there been any investigations?
What we expect and what is necessary that these incidents be investigated. Any violations of the Minsk agreements, in particular, those related to us, need to be investigated. These violations –any violations for that matter, any shot fired – require investigation. If impunity prevails, this would be an open invitation for more violations.
Indeed, someone could probably disobey the order, and then that person needs to be punished. If the superior of that person has not prevented it, or has issued an order to shoot at us or to shoot in general, the superior must also be punished. There must also be political consequences for those who are not reacting to these incidents. Impunity must stop. This is another very important key to success of making the Minsk agreements work in the end.
We are not aware of any formal investigations. Certainly, none of that has been public by the sides.
Does the mission have an opportunity to conduct such investigations, itself?
We of course try to understand ourselves, at least for our own security, why something happened, because we have to improve our own procedures. But with the example of UAVs downed, we've not even been allowed access to the crash site. We even haven't got hands on the debris of the UAVs.
We also have reports from the civilians in these areas that they saw representatives of the so-called DPR and LPR collect those debris. Obviously, with those larger UAVs we would find conclusive evidence of what had happened.
Photo from UNIAN
To date, among the OSCE monitors in the conflict zone in eastern Ukraine there are no Ukrainians, but there are Russians. This fact has drawn much criticism. Were there any initiatives to eliminate Russian monitors from the OSCE SMM in Ukraine?
With regard to the staff members that we deploy, it is correct that we have at the moment participants and colleagues from the Russian Federation who represent one of the 47 states that contribute to the mission. We have at the moment 702 monitors in total. 40 of them are from Russia, and that information is publicly available on our website.
We also have over 300 Ukrainian staff working for us. Although they are not monitors, but they are working in the eastern part of Ukraine, including in areas not controlled by the Ukrainian government. It is also important to mention that these Ukrainian colleagues are essential for our work because they know the country, they know the language, and they know the circumstances. None of us, "internationals", are as familiar [with the situation] as our local staff. So they are very key to our operations. But not the field operations. The host is not able to second staff to field operations. That's a standard, and it's not just here in Ukraine the case.
We are aware that it draws criticism that there are Russians in the mission. But the Russian Federation has been part of the consensus decision for this mission, and therefore they are also contributing. In fact, they are obliged to contribute, both financially and with human resources, to this mission.
The mission also gets criticized in areas not controlled by the Ukrainian government that we operate and cooperate with the monitors from NATO member states. So, the accusations come equally from the other side, for other reasons, of course.
Photo from UNIAN
How often does the OSCE SMM check the warehouses and other locations where the withdrawn military equipment and ammunition are stocked in the areas of Donbas beyond Kyiv's control?
We do that on a regular basis, and each visit is documented in our daily reports. We don't have a certain pattern because it would be predictable. So these visits are unannounced, otherwise it would be very simple to manipulate information.
Of course, this unpredictability means more risks because we appear in certain locations by surprise, but that's the price we have to pay to get information. Otherwise, such information would not be objective, and this is not what is expected from us. But once again, in order to be able to do it properly, we need access. If access is prevented, conditioned or delayed, the observation we complete in the end has very limited added value.  
Does the OSCE SMM record any decrease or increase in the amount of military equipment and ammunition at the warehouses in the so-called "LPR" and "DPR"?
We see a great battle readiness on both sides of the contact line. We have seen large piles of ammunition in the areas beyond government control, but we have also seen, for instance, down in the Mariupol area just on July 14, a large pile of Grad ammunition in government controlled area. So this huge combat readiness on both side is of our great concern.
There is a risk that fighting can erupt at any moment. These risks have to be removed in a way the ceasefire becomes sustainable. It's unsustainable, if the sides are very close and battle-ready, they see each other often, like, for instance, at the Stanytsia Luhanska crossing point, where they are now facing each other, or in the industrial zone in the southern part of Avdiyivka, or in Yasynuvata.
Yes, it can be that the fighting calms down for a while [if the mission is there], but as soon as the mission goes away the fighting may start again. The forces need to be separated to a distance where they cannot engage each other easily. This is the only way to create a sustainable environment.
It's a difficult decision to take because it's a step back, and we have full respect of the Ukrainian armed forces, who fight in their own country. It's their territory. But a step back would also mean a step forward because it would create an opportunity for the situation to calm down.
This shouldn't happen ad hoc, this shouldn't happen unilaterally. It has to be negotiated. We are there to facilitate a dialogue between the sides. But there needs to be a sustainable solution to it.
I would like to mention that, of course, we note a sustained supply with ammunition in areas that are not controlled by the government. Regardless where the weapons are from, that is one thing we are certain in – because we count the shots fired – that there is a steady stream of ammunition toward the front line. That is a fact; that is not a speculation. You can read in any report that the fighting continues on a regular basis. Hundreds of ceasefire violations every day. And these facts, and they are reflected in our reports.
According to the OSCE SMM current monitoring results, is today's situation safe enough for holding local elections in the occupied territories of Donbas?
The OSCE SMM has a task to document the situation on the ground. It's for others to decide whether the situation is suitable for elections or not. But what I can tell you is that Minsk agreements are being continuously violated. The risks at the contact line remain, weapons are not withdrawn, the sides are too close, the fighting continues at a rapid pace. And what is very important to mention – and we haven't discussed this yet – is that the civilians suffer from this conflict severely and continue to die. They are often forgotten in these discussions. We are talking about heavy weapons, contact line, UAVs, the Minsk negotiations, the Normandy Four, but the fate of the civilians is often forgotten.
They can't go to school properly, they can't go back to work properly, they can't visit their friends, families are divided, they get stuck at these crossing areas, and they get injured by the conflict directly and indirectly.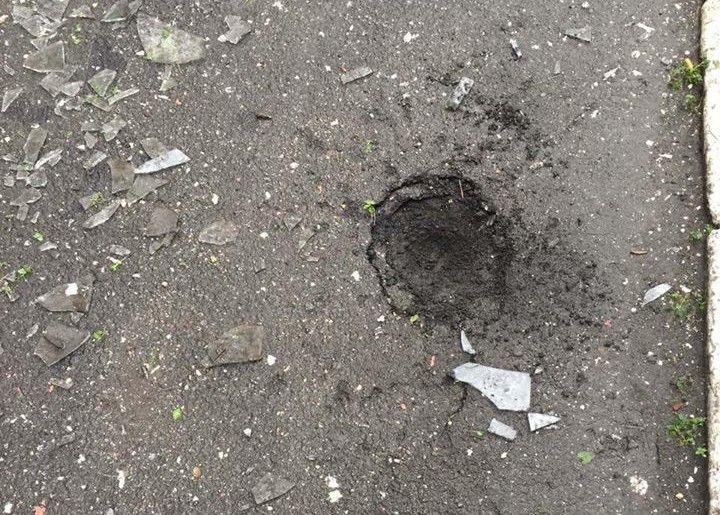 Facebook/Oksana Blischik
In the past few weeks, we have seen several kids being killed indirectly by the conflict. Three of them – from playing with a hand grenade, and two others down in Kominternove, whom I knew personally – the 6-year-old and a 7-year-old – they played with what appeared to be a power line severed by the fighting. These children have not been targeted directly, we assume. But one thing is certain. They would be still alive as we speak had there been no conflict. That is one of the key messages we must not forget about.
The need for the Ukrainians on both sides of the contact line to live a normal life is a motivation of all the monitors in this mission and it's my personal motivation as well to do anything we can to bring about normalization. Our mandate says we should support through our activities the normalization, and we should serve not the military logic, but the civilian logic.   
Is the humanitarian situation in these areas improving with the arrival of the so-called humanitarian convoys from the Russian Federation?
It would be a speculation to say whether that makes a difference or not. But I can tell you the facts. In the area left and right of that almost 500-km long contact line, which is supposed to be a security zone, a "zone without danger" – that's what it says – it's all but that. It's full of danger. It's full of risks. It's mine-infested. There's lots of unexploded ordinance, damage to infrastructure, dangerous open gas pipelines, open electricity lines, difficulties for the people in accessing this infrastructure…
Soldiers are fighting each other in build-up areas, it's not an open field. The problem is also that those who can bring aid, regardless from each side, have great difficulties in accessing these supposed-to-be-security zone. Often, the last checkpoint from each side is far away from the actual contact line, but in that area without effective control, it's rather difficult for them to deliver assistance.
The mission tries to assist and localize hostilities in these areas so that aid could be brought in, where we see the need. Also our information on where help is needed is either made public or shared with other international organizations – the UN, the Red Cross, and others, so that they could direct their help based on the information from the monitors. But these all are temporary, ad hoc solutions, which are not sustainable in the long term. What we need is to have the situation normalized. Of course, that will not happen overnight. We are not naïve to believe that there is not an issue that nobody trusts each other, but one has to start, after more than two years now, seriously thinking of getting good faith action to end this senseless conflict, and that is the reason why we continue to do our work under very serious circumstances.
Do the locals come up to the monitors and ask for anything concrete?
Yes. Very often, in many ways. Here, our colleagues get calls from the areas without effective control, when the locals say that their apartment building is being shelled, or heavy weapons are put next to their apartments and fire. "Please, help us," they say. Or they call us, as recently, from these crossing points and say that they're stuck in the night time as the line doesn't move forward. They also come up to our patrols and say they have no water in the village because the power line is not working any longer.
The mission cannot help directly as it is not a humanitarian organization, but the monitors take note and they go back and find someone who can help, facilitating repair.
Do the monitors often experience hostility on the part of the locals?
Yes, there is such hostility. On the one hand side, it is organized…
Orchestrated?
…Yes, when the people are marshaled to a certain area.
Horlivka / Screenshot from video
In any case to say the least, often in these cases, even if you don't want to call it organized, there is always a representative of the so-called DPR or LPR there. They don't intervene, so they are passively tolerating it, and that, of course, is once again a restriction of our freedom of movement, a violation of their commitment to the Minsk agreements.
Which is equally important, we see aggressive expressions of civilians who are simply fed up with the situation. Because they have been shelled for two years, some of them non-stop. We are the only robust international presence that they unload their frustration upon. We understand it. But it's not easy to listen to these frustrated civilians, but it's a task of our mission to listen and to try to help.
In these cases, after 15-minute or half-hour meetings, the situation calms down and the monitors can enter the dialogue. I have full understanding of these, genuine, frustrations, because these civilians have been suffering for too long. As difficult as it may be, the monitors are committed to go back to these places and face these difficult situations. But again, it's up to the sides to end this nonsense, to let these people breathe and live a normal life.
That is not normal. The fighting is not normal. It has to stop. Two and a half years is too much.
Yevgeny Matyushenko
If you see a spelling error on our site, select it and press Ctrl+Enter