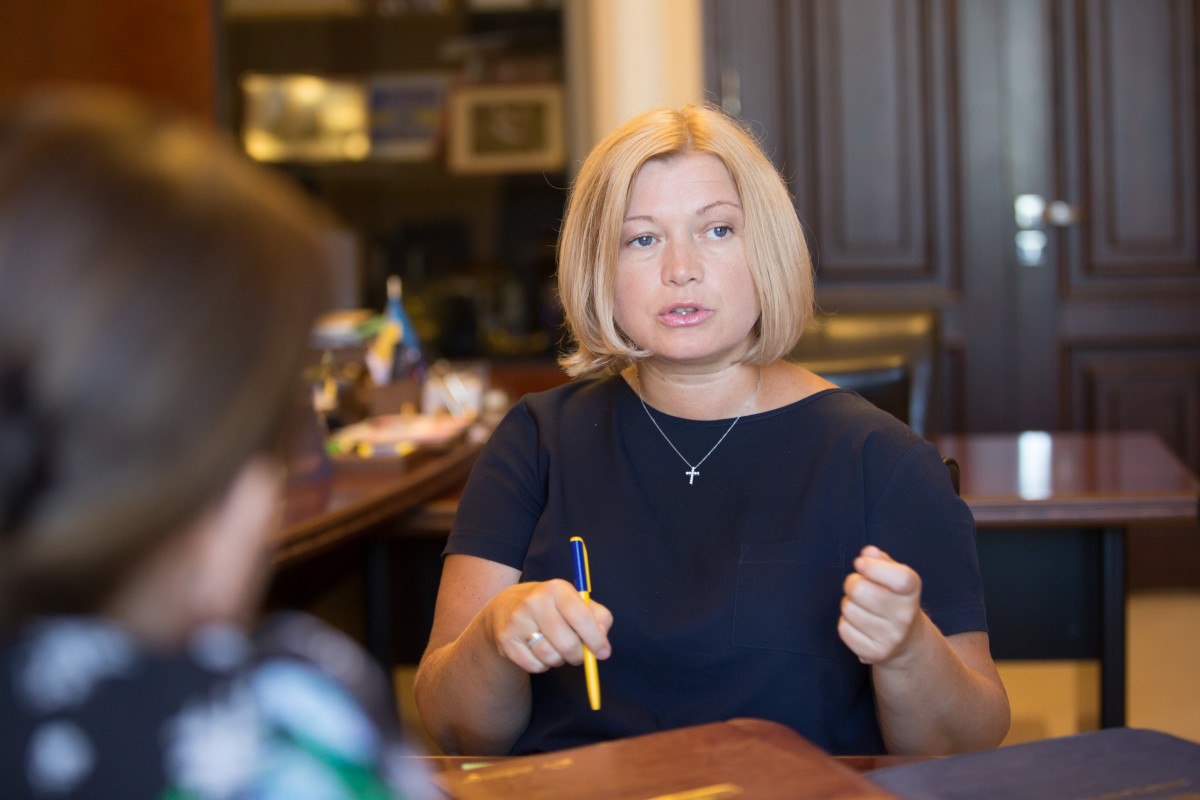 Iryna Gerashchenko: International partners would prefer to criticize Ukraine for corruption or anything else, rather than talk about their commitments (PART I)
16:10, 04 August 2017
12 min.
1167
Interview
Vice Speaker of the Verkhovna Rada, Ukraine's humanitarian envoy to the Trilateral Contact Group on Donbas settlement Iryna Gerashchenko sat down with UNIAN to talk about why Russia seeks to reformat the Ukrainian side to the Minsk negotiating group, how the talks on hostage release develop, and what precious gift from Roman Sushchenko she keeps at her office, and how a "souvenir" from the ATO zone almost got her arrested at the Boryspil Airport.
We met with the Vice Chair of the Verkhovna Rada, Ukraine's representative to the Minsk humanitarian subgroup Iryna Gerashchenko, in parliament headquarters, in the midst of the Rada holidays. At the same time, despite the summer heat that most legislators use just for vacations, squeezing an interview into her tight schedule is a rather difficult thing to do.
The break between the Verkhovna Rada sessions began a few weeks ago, but it seems you've had no rest at all. How many hours do you sleep?
Like all Ukrainian women would say, it depends. Sometimes it's 12 hours, and sometimes when I'm sleepless, it's just 3 or 4 hours.
We are talking now exactly at the time when another trilateral meeting takes place in Minsk ...
Yes, there is a tripartite contact group meeting under way, but I 'm not skipping. The thing is, this time, the humanitarian group convened two days earlier, in a Skype-conference mode. But the TCG also discusses humanitarian issues. First of all, the Ukrainian side demands responsibility to those who tortured hostages, in particular, there are facts of torture of Lyudmila Surzhenko, it is possible that Stanislav Aseyev is being tortured. Among other topics, there is a bridge in Stanysia Luhanska, checkpoint "Zolote," the opening of which is being blocked by militants for 1.5 years already. But, of course, the key issue will be the that of hostages. Unfortunately, for the past year, there has been no progress on their release.
Quite often, we hear that the Minsk agreements have come to a standstill ...
So, the Minsk process is dragging, the Russian Federation and the militants it controls are not fulfilling any clauses of agreements. The most painful issues are security, daily shellings, and hostages.
We try to use all possible options for the liberation of Ukrainians: those who are in the occupied territory of Donetsk and Luhansk regions and those who are kept prisons across the Russian Federation. We work in the format of the Minsk group, with the volunteers, and with the church, to get them out somehow. The key point is to pull them out.
Ukraine is struggling for its citizens. But today, unfortunately, the fate of hostages has become a leverage of pressure by Russia and its puppets who are trying to blackmail Ukraine. Both in the Normandy format (at the level of foreign ministers and at highest level meetings), and in the Minsk process, the Russians put the issue of releasing people in dependence from the implementation of the political bloc - the adoption of the law on amnesty and the law on elections. This is pure blackmail.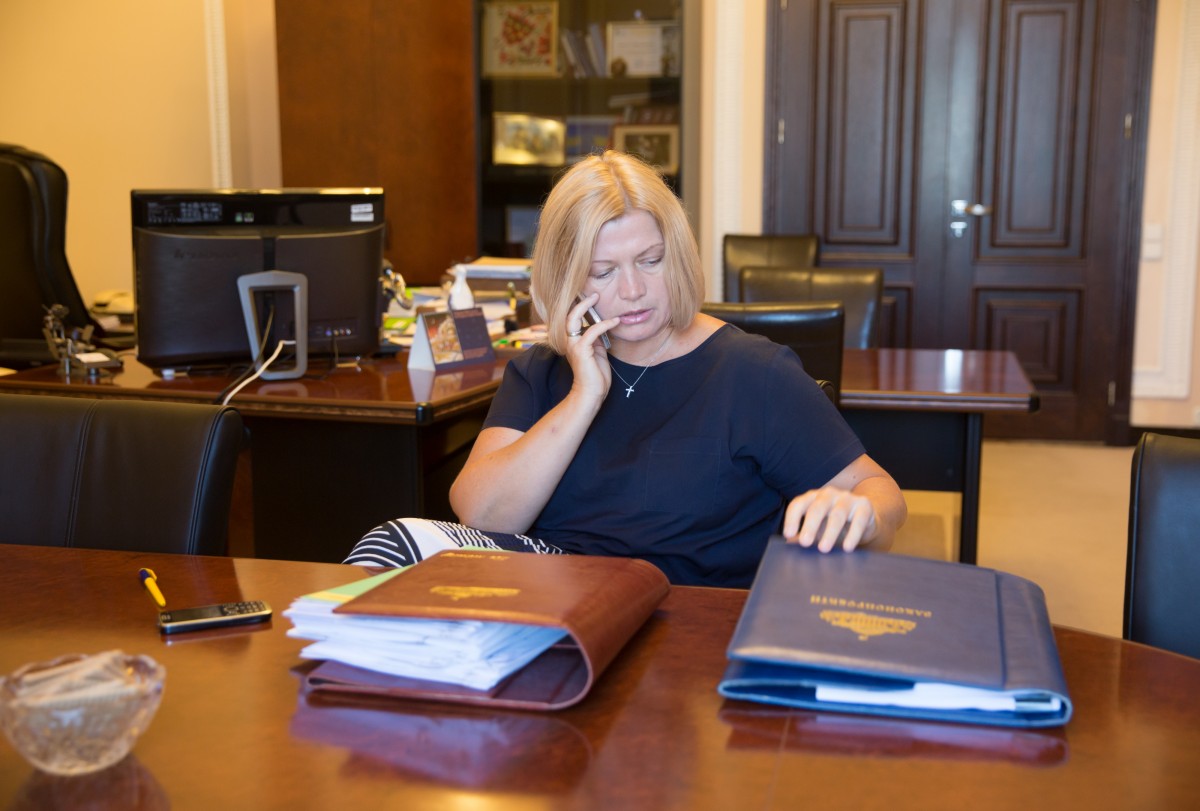 Ukraine tries to use all possible options for the liberation of its citizens / Photo from UNIAN
The second thing is an active work of the Russian Federation and its agents on the internal destabilization of Ukraine. Obviously, for our society, the issue of hostages is a very sensitive and resonant one. Mothers, wives, families of hostages are knocking all doors to pull them out on their own. But despite all our efforts, there is no progress. And it is also aimed at discrediting the Minsk process and achieving internal destabilization. We have so many theorists who "know" how to end this war, defeat Putin, release everyone, and these politicians cynically use the grief of mothers and families. They call loudly to break the Minsk agreements, go on an offensive, shouting: "What does the Minsk group do, what do the Ukrainian authorities do?" Note, it's not about the Russian authorities that unleashed this war, they say, but the Ukrainian leadership. Russia is trying very hard to make use of this all, because the internal destabilization of Ukraine is an important element of the hybrid war.
According to your observations, do those people who negotiate on the part of the occupied areas and the Russian Federation understand that it's real people, their destinies that stand behind this blackmail?
See, we are talking about unequal conditions in which Ukrainian hostages both in the occupied territories and in the Russian Federation are held and those of the citizens who committed crimes against the state of Ukraine and who for these crimes either already serve their sentence or are subject to an investigation.
There is access to people who have committed crimes against Ukraine and who are held in penitentiary facilities of relatives, human rights defenders, the International Committee of the Red Cross, the OSCE, and the International Monitoring Mission of the United Nations on Human Rights. If one of these people in prisons signals violations of their rights or inhumane treatment, then the reaction of not only international organizations, but also of the Ukrainian Ombudsperson, who by law is obliged to respond to such things, immediately follows. These people receive parcels, have the right to correspondence, they can call their families. And - importantly - the list of these people is shrinking, because someone has their term expired earlier, for example, according to the Savchenko law. That is, these people get released.
Are there many such people?
Every week one or two people are released.
In addition, we recently verified the convicts who do not wish to return to the occupied territories. They say we'd be better off here than going back.
And what happens to our citizens? They are powerless. There is no access to them at all, even for the representatives of the International Committee of the Red Cross. Only twice have the Red Cross managed to hand over parcels to the chief of the colony in Makiyivka, where they hold our military, but the access to hostages was never there, that is, our guys have not seen the ICRC.
Representatives of the Red Cross are not allowed to visit captured Ukrainians / Photo from UNIAN
One time, last summer, they were allowed to be visited by a representative of the United Nations human rights mission, and in October last year they were visited by an OSCE coordinator in the humanitarian group, Tony Fish.
Recently, they were visited by a priest of the Moscow Patriarchate of the Ukrainian Orthodox Church (obviously they wouldn't have been allowed to be visited by a representative of other denominations), who provided psychological help and could hear their confessions. I believe that in these circumstances, when the church can support and convey the letters, we must use every opportunity to support our hostages. That is my position.
How do negotiators from the other side explain the lack of access to hostages?
When we raise the issue of access to hostages, such as before Lutkovska (Verkhovna Rada's envoy on Human Rights), we are told that they have already been visited by a people's deputy (this means a visit to the occupied areas by Nadiia Savchenko). And that there were no claims to the conditions of detention. That's it.
And what about the international community?
It seems to me that the world, international humanitarian, human rights organizations, as well as world leaders, are not responding to such a shameful human rights violation. When Ukrainians are held hostage, enslaved, only Ukrainian authorities cry out.
In the context of the implementation of the Minsk agreements, we insist on two priority blocks. It is the security aspect, that is, the ceasefire, the end to killing and destruction; and humanitarian one - hostages must be released. In this regard, Ukraine is ready for very serious compromises. We are showing a compromise. Before the new year, the president pardoned several people to unlock the release of hostages, so that the militants let at least the teenage hostages detained for "sabotage" go back to their families. But we see zero response. Further, we went for the verification of all those who did not want to return to the occupied territories. We allowed visits by several women - mothers whose children had committed crimes - along with the OSCE representatives, the office of the ombudsperson, to only unlock the process. And again we see zero response.
So are you saying that the Russian side and the militants it controls are not at all interested in the release of hostages under any conditions?
I do not see any will on their part to speed up the process of dismissal. They did not receive such a team from the Kremlin ... Meanwhile, the number of hostages is increasing - today they are 137 - and this is happening, first of all, at the expense of the civilian population. The civilians are being snatched out, they are being accused of "sabotage," "espionage," and so on. And we do not have reliable information about the locations where they are held.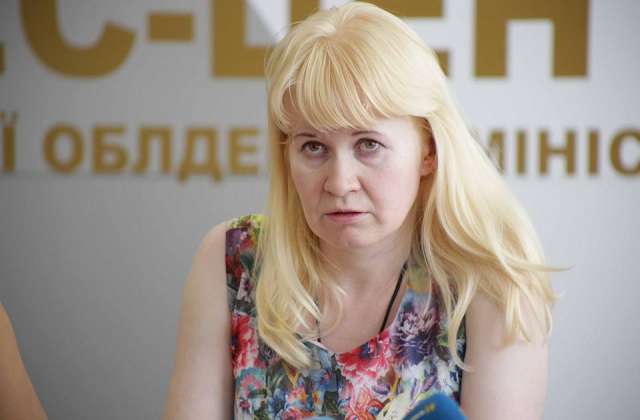 Lyudmila Surzhenko was held in "LPR" / Photo from Hromadske Radio
Here's the latest example. We have been struggling for two months in order to receive information on Aseyev (blogger Stanislav Asiev, went missing in Donetsk), and we were told: "We do not know," "We do not have official information." Then, when we showed them a paper from the so-called "MGB of the DPR" (this was the response to Aseyev's mother confirming that they have her son) at the Minsk group and asked them" Do you not interact with each other, with the so-called 'MGB'?" only then did they admit: "Well, yes, he's there." The same thing was with Surzhenko (blogger Lyudmila Surzhenko who was detained in Luhansk region). On the day when we were seeking info on her fate in Minsk, she was tortured ...
Today, they confirm 71 hostages of 137 people on our list (more than 60 people are military and those from security forces, others are civilians). But where are the rest? Maybe it's the same situation with them as with Aseyev and Surzhenko? Maybe that's why the Red Cross, other humanitarian organizations are not allowed to visit these prisons, so that we cannot find these people?
However, bits by bits, through volunteers, we collect and find information. We currently have information on 90 people from the list. And therefore it is always important for us to get the confirmation that they have these people. Then there is a chance to include them in our lists.
Secondly, the other side continues to include in their lists those who have nothing to do with the conflict in Donbas: the Berkut officers, detained for terrorist attacks in Kharkiv and Odesa ...
By the way, the President of Ukraine raised this issue during the latest telephone conversation in the Normandy format. He appealed to all the Presidents and the Chancellor with the question how it may be that Ukraine demands the release of those who killed people at the Maidan a month before the annexation of Crimea, and how is this relevant to the events in Donbas. And what kind of relation to them do people have who have been detained for terrorist attacks in Odesa, Kharkiv, or Ternopil?
Therefore, we demand that there is a clear approach to the list, to how we should implement the article 5 of the Minsk treaties. It should be about the release of those who are involved in the conflict in Donbas. And here we are ready for a compromise both through the procedure of pardon and through other procedures that the Ukrainian legislation allows, just to have our people released.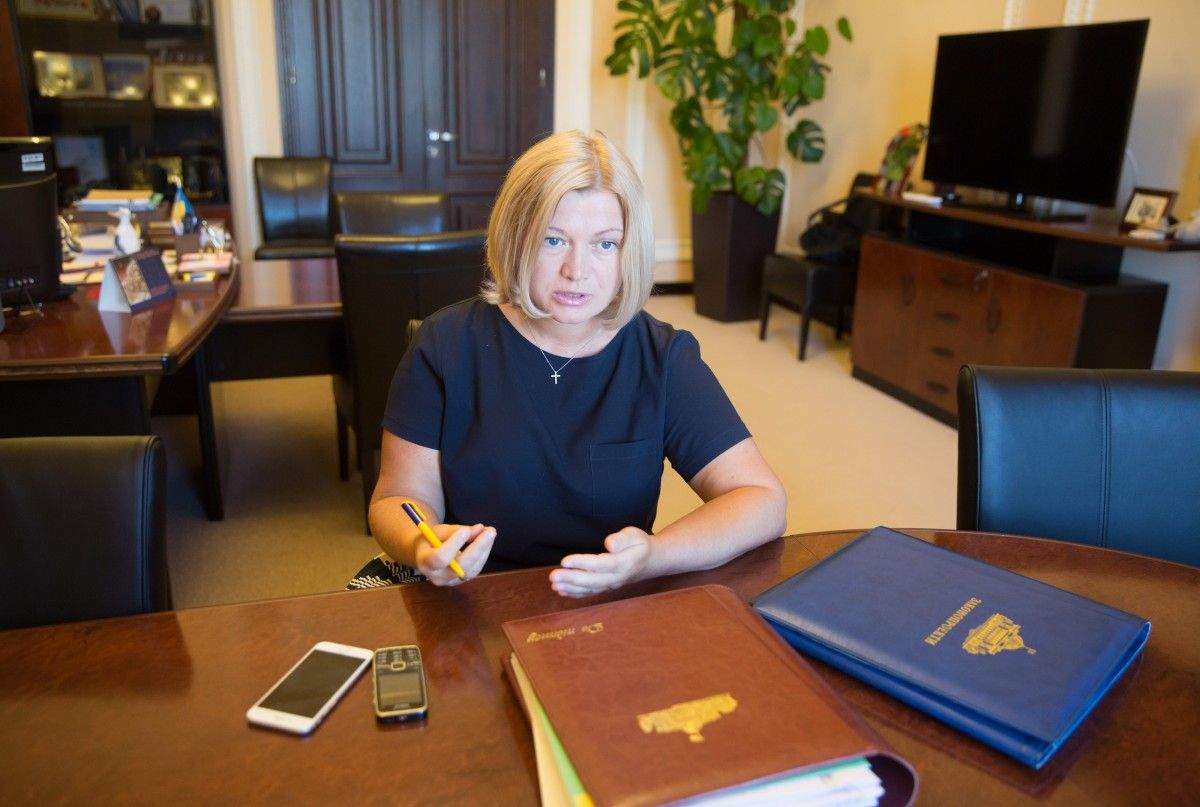 Gerashchenko assured that the president is doing everything possible to release the hostages / Photo from UNIAN
I can say responsibly that the president makes every effort to free Ukrainian hostages and that all the latest high profile releases took place after his personal intervention. Unfortunately, not everyone in this matter depends on Poroshenko.
When you talk about our hostages, I see that you are very engaged in the issue of their release. And your role in the negotiations is noticeable. But how do other participants from the Ukrainian side - Leonid Kuchma, Viktor Medvedchuk - act in the negotiations?
Speaking about the humanitarian subgroup, it's Geraschenko and Medvedchuk who are representatives of Ukraine and Mrs. Lutkovska as an expert (I quite appreciate her contribution to the common cause, because here it is necessary to take into account the ways in which the world perceives the common position of Ukraine regarding the protection of human rights), and SBU experts. I am also very grateful to them, because there would have been no released over these three years had it not been for the SBU.
In the trilateral contact group, Ukraine is represented by Leonid Kuchma. I want to emphasize once again that this is a very difficult negotiation process, and there we need the heavyweights who know how to negotiate with Russia. Kuchma is one of them, the one who knows how to speak with them (pro-Russian representatives and representatives of the Russian Federation), and whom Russia is forced to listen to. It's too early to talk about how it's happening; the time has not come yet to tell stories about it.
Meanwhile, each meeting in Minsk is not an amateur session, it is very serious work, which does not just last for three hours in Minsk. We get our directives from the Ministry of Foreign Affairs, we are constantly working. For example, before our interview, a big meeting was held with representatives of the SBU interdepartmental center, the volunteers, and the office of the ombudsperson. We summed up the Monday meeting...
There are no such interviews where they would not ask about the efforts of Viktor Medvedchuk in the group. The first time the issue of attracting him to negotiations was voiced in the summer of 2014. Mrs Merkel voiced this initiative during one of the phone calls. Of course, this initiative went from the other side.
Obviously, we have different political views and ideological positions with Viktor Medvedchuk, it's no secret... But in the group we are working on the solution of humanitarian issues, and my position as follows: Ukraine must use all chances and all means to get hostages back, use everyone, with whom Russia speaks.
But is he engaged in their release as much as you?
On my part, it would be inappropriate to assess personalities of the participants in the negotiations from the Ukrainian side. He is involved in the release of many hostages.
So far we are working in this format. Obviously, Ukraine should use all possibilities for the release of hostages. And if Russia talks to have them released, this should also be used. Let's say, I would like to see that all the members of the Minsk Group work more and more on all possibilities to free all hostages. This is a remark I address myself, too. Every day I ask myself, what more I can do.
You have noticed that a personality component is important, the certain people with whom they are ready to speak. You also repeatedly drew attention to the fact that the representatives of the occupied areas and the Russian Federation are very meticulous about your posts on social networks, your interviews, speeches, comments ...
To each meeting, they bring their thick folders with printouts of interviews, comments, posts in social networks… They say, Gerashchenko said this or wrote that... I say to them: read a real book, will you? At least, "Harry Potter," it will be more useful.
But your position on hostages remains unchanged. So why do they need all this?
You know, they (representatives of the occupied areas) are not independent people. There is a position of the Russian Federation, they are constantly striving to reformat the group from the Ukrainian side. They seek to throw out Kuchma, Gerashchenko, Marchuk, Ayvazovsky, Motsyk, they think we don't fit. Everyone who's pro-Ukrainian doesn't fit, they say. And have been doing it in every possible way. Including, through these "comrades" from the occupied areas. The main task of the "republics' representatives" is psychological, emotional pressure, shouting, or some obscene behavior. Well, fine then. We are all hardened people, we've seen things in our lives. The main thing is to achieve the result and get our people out.
In your opinion, why the arguments put forward by the Ukrainian side in Minsk find no response?
That's because the Ukrainian side seeks peace, while the Russian Federation and its puppets, who were lifted "from dirt to the princes," because they are now "ministers, speakers, and emperors," seek war. They are dependent people.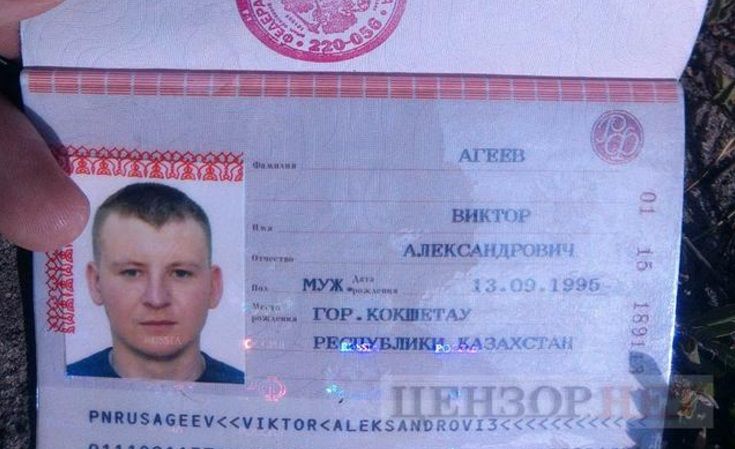 Russian military, saboteur Alexander Ageyev, captured in Donbas/ Photo from Censor.net
I want to emphasize one fundamental point. In Minsk, the Trilateral Group is working: it is Ukraine, the Russian Federation, the OSCE, while all others have been invited by the OSCE. But ... There are representatives of the Russian Federation, and their behavior is quite interesting. They pretend that they have nothing to do with this all. They claim they're just observers, being there here for the balance, "we are not there", there is a "civil conflict" in Ukraine. But I say: "Listen, you are not ashamed? You disowned Ageyev (Russian military, saboteur Alexander Ageyev captured in Donbas). He has been included in the lists for the exchange by the representatives of the occupied areas, but he is your lost guy. What are you doing? You are "not there?" And in response they just look down and smile quietly.
The problem is that we have different motivations. In Minsk, we are fighting for our country and for the citizens of our country. And what is it that the other party, Russia, is fighting for? It's not their people, it's not their territory. They couldn't care less about Donbas and Crimea, about how people live there. They don't care. There is only a question of imperial geopolitics and how to bring Ukraine back in the post-Soviet space. That is why there are two different negotiating positions. We talk about people's lives, and they suggest that Ukraine adopt an amnesty law, they say, "you are obliged." But we really owe nothing to you! There is not one Ukrainian soldier on Russian soil! But we are a priori ready for greater compromises, because we strive not to have our people killed, we want to protect our territories. But at the same time, we will not go for what they are seeking, the destruction of Ukraine. The compromise has a limit, and we will not sell out our Homeland.
Do you feel personal responsibility for the release of our people? Does it hurt you when you hear that the Minsk groups do nothing, and nothing can be agreed upon?
Having at least one person released is something we are always happy about. I'm flying on my wings when I see someone freed. I thank everyone who helps - the SBU, volunteers, church, and military.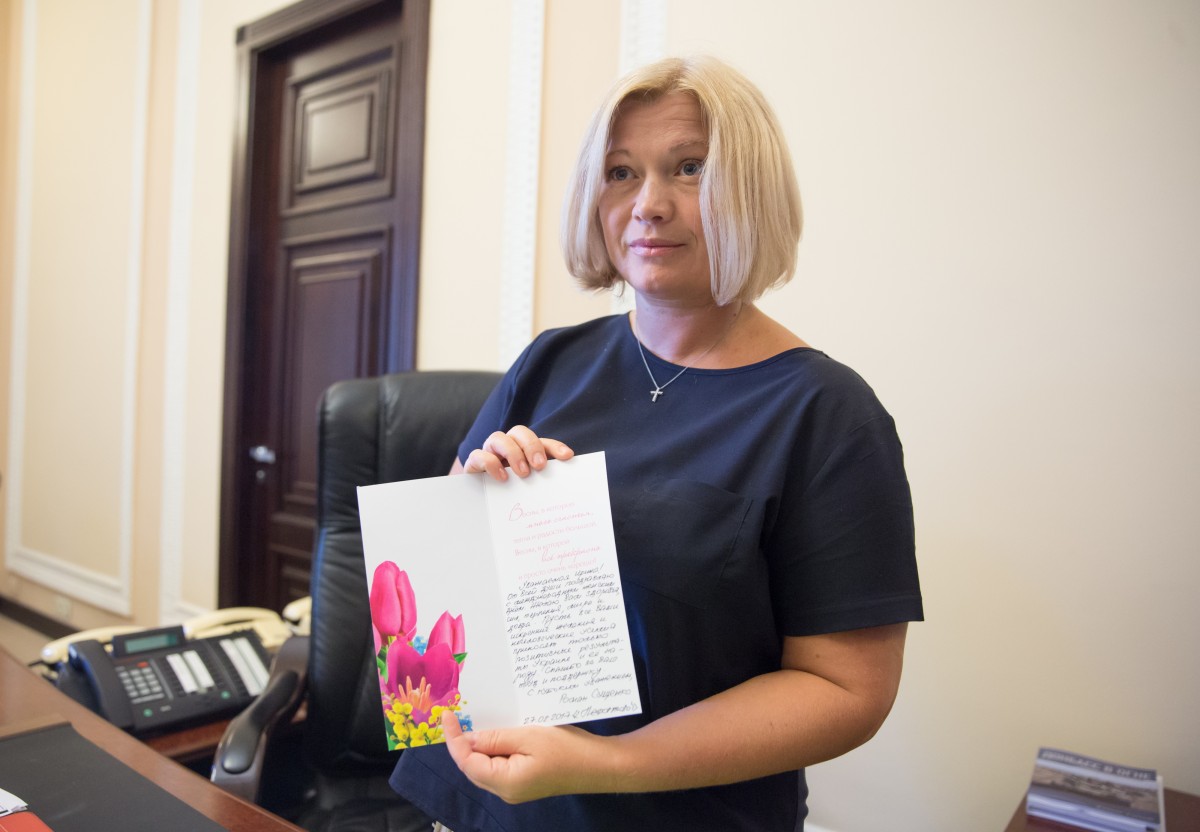 March 8 postcard from Oleksandr Sushchenko / Photo from UNIAN
Yes, my personal pain is that there are 137 hostages. One more pain is that we cannot make any progress in the search for the missing, that there is no access for the Red Cross to the occupied territories... But it would be wrong to fall in despair. My work includes reporting these positions to our international partners (this year alone, I held or participated in more than 80 international meetings).
By the way, they are not very pleased to hear this. Not pleased at all. They would prefer, you know, to criticize Ukraine for corruption or something else, rather than talk about their obligations...
Do you have any memorable gifts from those released from captivity?
Yes, I do. The mother of Hennadiy Afanasyev gave me a gift, a plate for cutting cheese, which she made herself, decoupage style. We use it at home with great joy. The family of Zhemchuhov after his release went to Georgia and brought back a bottle of delicious wine - we drank it, of course. Sometimes they come with flowers, send some pictures from their children, invite me to their homes for a plate of dumplings (I still can't find time to make it to Poltava to visit Yuriy Soloshenko), greetings on holidays. These are always very special text messages for me.
One day I had this shocking incident. When we released Maria Varfolomeyeva (she had been kept by "LPR" for more than a year), in the city of Schastia, on the famous bridge where the liberation takes place, the military gave me bullet shells as a "souvenir." We thanked them and went on. And I completely forgot about them. The next day I was flying from Ukraine and the security control in the Boryspil Airport were in an apparent shock. I told them: "Oh, I forgot to put out my perfumes, I'm sorry." They recognized me and said: "Iryna Volodymyrivna, it's not about the perfume. We now have to detain you and report, because there is a huge cartridge here." Well, thank God it was a blank. Border guards carried out their protocol routine, seized that thing and let me depart. I'm glad I wasn't detained. And I still say honestly, I am sorry, I just forgot about this "souvenir" ...
And here I have a postcard with March 8 greetings. Actually, I do not like March 8 but, look, who has sent it to me! (she opens the postcard, and we see it is signed by journalist Roman Sushchenko, who has been illegally detained in the Russian Federation). It is always on my desk. And it will be here until he is released. In the second part of the interview, read about how a British Lord got under fire in Pisky, about parliamentary immunity, and show-off parliamentary patriotism.
Tatiana Urbanskaya
If you see a spelling error on our site, select it and press Ctrl+Enter