Head of Donetsk art hub Liubov Mikhailova: On Donbas issue, Ukraine seems to be walking the path of "let go and forgive", imposed by Russia
20:00, 08 May 2020
8 min.
5015
Interview
Liubov Mikhailova is the head of the Donetsk-based Izoliatsiya International Cultural Foundation. In 2014, militants turned her art center into a prison. UNIAN talked with a businesswoman about how Donetsk entrepreneurs and internally displaced persons perceive the latest "settlement" initiatives of the Ukrainian authorities, why Minsk talks should also cover economy, and what's wrong with the idea of integrating the occupied territories.
Not so long ago, Head of the Presidential Office Andriy Yermak, proposed involving members of parliament and cabinet officials in the Minsk talks on Donbas settlement. What do you think about it?
I think that we're being offered point changes unable to influence the very essence of talks. Moreover, this is done in order to meet the deadline, which Volodymyr Zelensky set for achieving peace in Donbas – 12 months from the date he took office.
Instead of just swapping participants in negotiations, it's better to follow the line that is optimal for Ukraine. We need to promote our scenario, not slide down to positions imposed on us in a difficult period. Let's not take steps toward the abyss. Resolving everything quickly and reducing everything to an "internal conflict" is beneficial to Russia, but unacceptable to us.
The Minsk format doesn't imply instant solutions. Let me give you an example: for 28 years, Belarus has been hosting talks on the Nagorno-Karabakh issue (they're also called "Minsk Talks"). This is a long and difficult path, so we need to be ready for it. Well-thought-out strategies for all stages and aspects of the peace process are required. We've got nowhere to rush.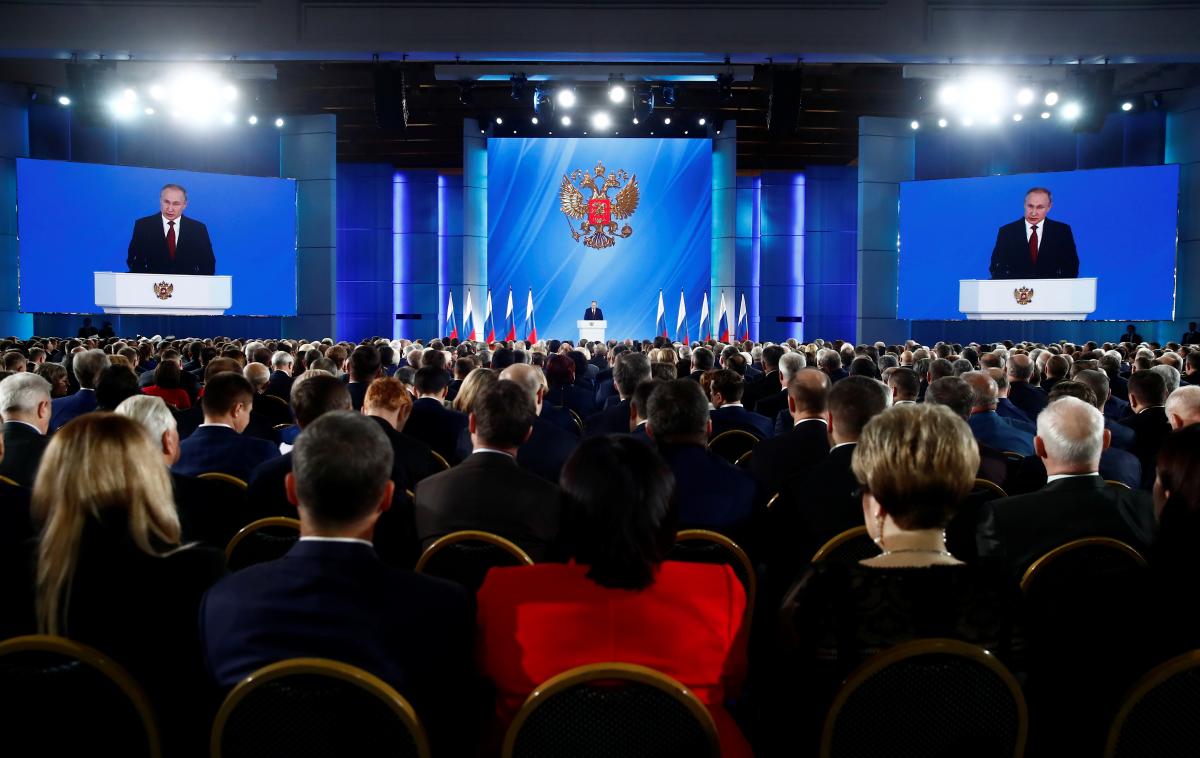 REUTERS
This is Russia and its "republics" who are rushing – they are only able to exist when they grab new territories. They have already determined their "state borders" along the lines of Donetsk and Luhansk regions, so we shouldn't relax. But neither it is possible for us to agree to whatever conditions we're offered only to end the war.
Have you heard anyone on the other side talking of being willing to integrate? As long as there is no major movement of people, like it was from the German Democratic Republic to the Federal Republic of Germany, as long as they don't jump over the "wall", fleeing en mass, the integration issue must remain off the table. Ultimately, the "wall" will collapse itself and Ukrainian laws will be restored. But it takes time.
Minister for Temporarily Occupied Territories Oleksiy Reznikov believes that the implementation of the reintegration strategy will take at least 25 years. Is this a realistic term?
This is a long-term process, but I question not so much the terms but the strategy itself. Reznikov announced that in a couple of weeks he would develop a comprehensive plan for Donbas reintegration. In one of his interviews, he says that he took into account issues that sparked public criticism of the authorities, including compensation for damage over seized property. But it seems that everything was done hastily, again – a quickly sketched strategy, which, upon closer examination, won't yield any concrete results.
Which aspect do you think is least reflected in the strategy?
Experts discuss the political component of the strategy, but for some reason forget about economy. Even minimal research of the subject casts doubt on any ideas of integration.
The occupied territory, de facto, has been fully integrated into the Russian economy. Everything is in the Russian ruble, settlements are made through Sberbank. Russia controls the railway and supplies gas. Products made at "nationalized" enterprises are exported to Russia. And another important issue is the Russian passports offered to the local population. The appointment schedule for obtaining these documents is full until late December...
Therefore, before talking integration, it's necessary to determine how deep the aggressor state penetrated these territories. How many people there are holders of three passports? What is the volume of the ruble mass circulating there? Without this, how can we negotiate with an aggressor state that seeks to move from the position of a responsible party to the one of an observer?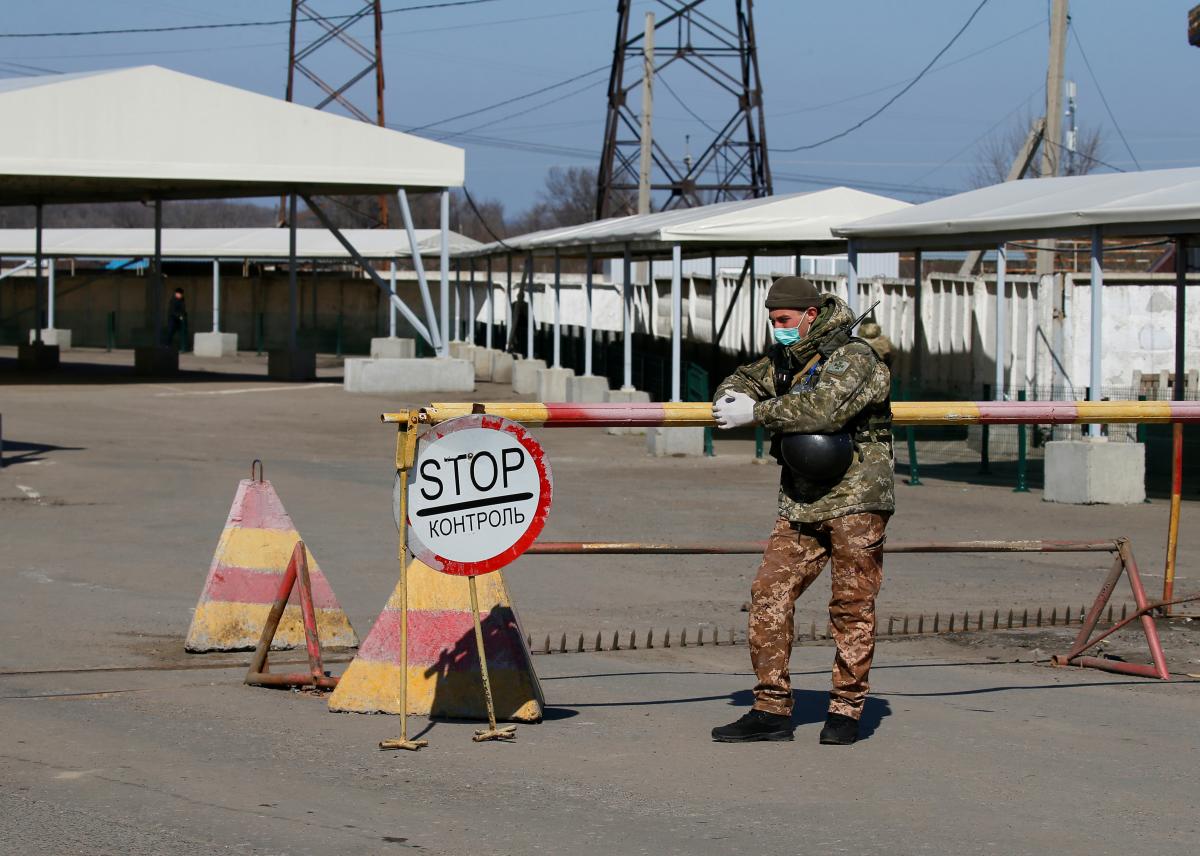 REUTERS
Haven't we already done this? Haven't we determined this penetration level?
I know that Ukraine doesn't even have a register or information about the seized property of private individuals, businesses, or government. Can damage be assessed without this? Why the Ukrainian government hasn't paid attention to the issue since 2014, no one can say.
Protecting property rights is one of the important topics of concern for Ukrainians who have been forced to leave their homes or businesses behind in the occupied Donbas. In 2018, an Action Plan was adopted for the implementation of the Strategy for the Integration of Internally Displaced Persons (IDPs). Paragraph 6 included the assessment of material damage and compensation to IDPs after control over the occupied territories of Donetsk and Luhansk regions has been regained. At the same time, no deadlines or specific actions were laid down.
Our experience of communication with authorities suggests that there's simply no real political will to work out the issue. And now I'm not seeing any real prerequisites indicating that loud words will in two weeks be followed by something that hasn't been done for six years.
It is necessary to assess all damage incurred by the aggressor. We should be talking with those responsible for this. And it's the Russian Federation who's responsible.
Have you heard whether the issue was touched upon in Minsk?
No! But sooner or later, the issue will come about compensation to owners of seized enterprises. Imagine us going to such negotiations tomorrow and it turns out Ukraine doesn't have a clear position on the matter! There are no lists of seized enterprises; for six years the damage hasn't been assessed and no bill was handed to those responsible for the activities of the so-called "LDRP" [occupied areas of Donetsk and Luhansk regions]...
Let's put these questions forward in Minsk and focus on the economic component. We are being led into populist talk about some mystical integration, although, de facto, this is even a wrong term. It should be about restoring the Ukrainian legal field in the occupied territories, not integration with pseudo-entities.
REUTERS
The latest developments suggest that Ukraine has no will to restore property rights of those affected by conflict. Many of the enterprises that have been seized have foreign investors, and it is weird for them to hear promises of Ukrainian politicians to create "investment nannies" for large businesses. Who will be willing to invest in Ukraine if the country's judiciary doesn't even recognize their past investments as "lost as a result of the seizure by terrorist organizations"! Therefore, all these stories about attracting investment into Ukraine under the existing judicial system are a mere PR campaign. However, as Brits say: "Wake up and smell your coffee!"
What is the situation with enterprises in the occupied Donbas?
According to Ukrainian laws, your enterprise located there is considered your property, but for the so-called "republics", you "left it behind" if you didn't register with them. We've long been getting those letters where they urged us to register and pay taxes. But that would mean financing terrorists. We didn't go for it. As a result, the companies were "nationalized."
Special "laws" get written in "LDPR", while Russia mentors them. For example, they adopted "legislation" on the introduction of interim administrations. From their perspective, companies that are not registered by their "laws" are seen as abandoned by owners, so they move in to "protect" them. But that's actually a robbery. Front mediator firms registered in Ossetia, products get exported to Russia's Rostov region, where paperwork is altered three times and then Russian certificates for those products appear, and then they get shipped across Russia and beyond.
What happened in the uncontrolled territory is called economic dependence, and this infection will spread further. De facto, the Russian Federation seeks to control us. But we don't want to become a Ukrainian republic that's part of the Russian Federation, right? Look at how many Russian companies are entering the Ukrainian market now. I'm not an expert in this matter, but at my human level, I talk with Russians who are now waiting for the start of land sales. They are all set and ready. And, indeed, we can finally get a "big investor", but the name is Russia.
And here I'd like to once again speak about the responsibility of those who talk integration. Who's integrating with whom? Is it Ukraine with Russia? Just say it directly that our course has changed, and that we're "brothers" again.
REUTERS
Have you contacted Ukrainian law enforcement regarding damage assessment?
For many years we have appealed to the SBU, the prosecutor's office, and the National Police about this. We would file reports stating that our enterprise had been seized and someone else had been operating there. In response, we would get: "Contact the police at the place of residence." And that's been going on for six years now.
Recently it turned out that the Minsk Group has a certain list of seized enterprises. We again persistently appealed to government bodies to find out some details. As a result, we were assured: "Yes, you're on the list." But what is this list? No one saw it. And no one knows why it's been drawn...
It seems that our country's citizens haven't been put on quarantine, but into a virtual world, where everything's happening in dissonance with reality. Any specifics are being eroded by political statements constantly spun in the media space, while being far from reality. This includes the statement by Andriy Yermak about the intention to include "civil society" from the "LDPR" into the settlement process.
But there are pro-Ukrainian activists in the occupied territories, aren't there?
Yes, there are – for their pro-Ukrainian position, they've been put behind bars and thrown into cellars, so Yermak's proposal is simply irresponsible. Cooperation with representatives of the actual civil society from "LDPR", who aren't in prison yet, puts their lives at risk.
But why can't Yermak engage in dialogue with the activists who have already been freed from captivity and are now living in the free Ukraine? Take Ihor Kozlovsky or Stanislav Aseiev. The latter, incidentally, spent several years in captivity on the territory of our enterprise – the Izoliatsia Plant in Donetsk, which was seized by militants and turned into a secret prison.
You said earlier that it's a "DPR official" Roman Lyagin who stands behind setting this prison up. I heard he was supposed to be put on trial. Is there any progress in this case?
Among recent events, which I don't want to believe are real is a closed case of Roman Lyagin, who stood at the origins of the "DPR" creation, who organized an illegal "referendum" there. It was he who led the seizure of our enterprise, where Ukrainians have been tortured and killed for six years.
REUTERS
As I said, we've been knocking on all doors, expecting that the government will finally deal with the seizure of private property. And last year, Ukrainian law enforcers got hold of a participant in and witness of various schemes behind the "DPR" functioning and property seizure from true owners. It seemed that finally there would be progress. But we were wrong.
The hearing was adjourned six times, under various pretexts. The Supreme Court of Ukraine rightfully considered us the victims in the case of Roman Lyagin. And the Shevchenkivsky District Court of Kyiv at the latest hearing simply threw us out of the proceeding, ruling that we were not victim (also, the judge ruled to hold subsequent hearings behind closed doors, expelling media and activists from the courtroom).
Isn't it strange to fail to consider victim someone whose property was taken to set up a concentration camp on the premises? The indictment act said Lyagin was charged with an episode of seizure as part of the "DPR" forces of the land plot and facilities owned by Izoliatsia, but it seems that the act was either withdrawn from the case file or altered. We want to find out and we also demand that it be published.
Do you think that someone in Donetsk is following the developments in the case?
The lack of progress in the case of the founding father of the "DPR" can be perceived in the "republics" as Ukraine's gradual surrender. On the other hand, this is an illustration of the authorities' reluctance to take real action towards restoring peace in Donbas. Indeed, to this end, they need to clearly understand what's happening with the economy in the occupied territories, as well as what to do with accomplices of the occupation regime who are already in the hands of Ukrainian judiciary.
Judging by the government's actions, it seems that letting go and forgive is the path, imposed by Russia, which Ukraine intends to walk. Ukraine is rewriting the history of the Maidan and closing cases of those who set up the "republics" in Donbas. They put activists behind bars, while setting criminals free. Are they preparing for capitulation?
Vlad Abramov
If you see a spelling error on our site, select it and press Ctrl+Enter