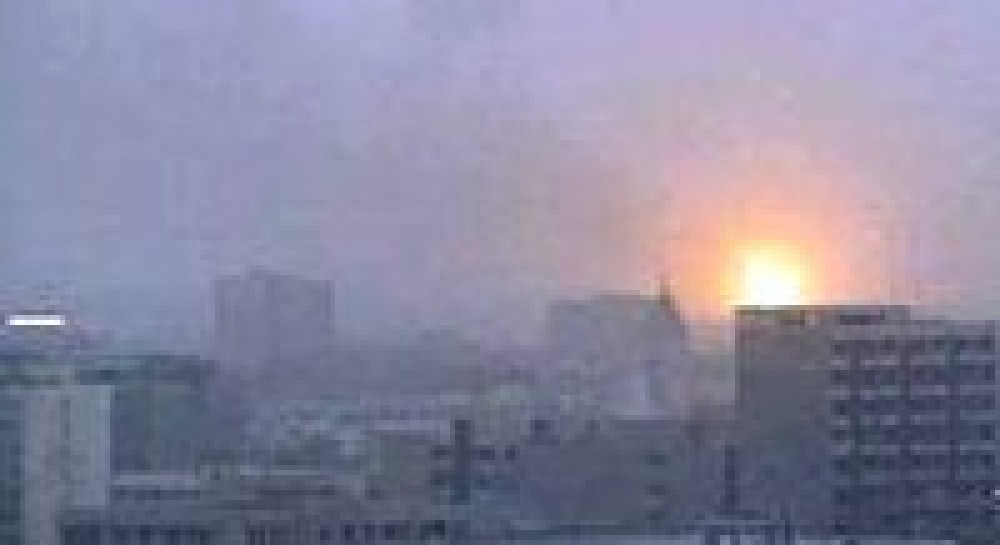 Top ten hells on Earth: Places you shouldn`t go on vacation
11:09, 08 May 2008
2 min.
2190
A feature story lists the top ten hellish places on Earth. Readers will get to know even what type of hell they will experience should they visit. In other words, if you`re looking to travel, avoid these places if you can...
Askmen.com recently did a feature story in which they listed the top ten hellish places on Earth. They even went as far as to tell readers what type of hell they will experience should they visit. In other words, if you`re looking to travel, avoid these places if you can.
#10 Baghdad, Iraq - Type of hell: conflict. Currently embroiled in a war, it`s no wonder that this city made the list. The once vibrant city has become so dangerous that few people are ever seen walking the streets.
#9 Dhaka, Bangladesh - Type of hell: pollution. Looking for some fresh air? You won`t find it here. The city of Dhaka is now facing critically high pollution levels due to rapid industrial growth which is filling the skies with smog, and the over 9.7 million tons of waste dumped in the river.
#8 Yakutsk, Russia - Type of hell: environmental extreme. It`s the coldest place on earth, literally - need we say more? Temperatures regularly drop below -58°F, and a thick layer of fog envelopes the city, reducing visibility to no more than 10 meters. It`s also quite isolated, being six time zones away from Moscow.
#7 Mogadishu, East Africa - Type of hell: lawlessness. Constant power struggles and rebel wars have this city in a state of near constant lawlessness. Confusion over the head of state continues to this day.
#6 Chernobyl, Ukraine - Type of hell: radiation. The infamous nuclear explosion of 1986 tore through the city and contaminated nearly all of its living organisms. The worst nuclear accident in history likely destroyed this city for good. It`s largely deserted, and there`s a 30km area that won`t be inhabitable for at least hundreds of years. [Acutally, at present Chernobyl is rather popular and attracts tourists from all over the world - several tourist firms propose tours to Chornobyl. The level of radiation is not so crucial and allows to stay there for a day or even two - UNIAN]
#5 Oklahoma City, United States - Type of hell: natural disasters. Crazy, unpredictable weather makes this city one of the most hellish places on earth. Blizzards often rip through the city, along with insanely powerful winds and tornadoes. It is by far the city worst affected by tornados in the US, right smack in the middle of "Tornado Alley".
#4 Pyongyang, North Korea - Type of hell: oppression. It might look like a modern day western city, but it`s far from it. Radio and TV have only one channel, bikes are banned, and premarital sex is virtually unheard of. It`s also been rumored that individuals need permission to travel outside of the city. It`s not a place you`d want to be, unless you enjoy having no freedom.
#3 Bujumbura, Republic of Burundi - Type of hell: corruption. Burundi is the poorest country on earth, with the lowest GDP per capita anywhere. It`s history is marred by mass killings, genocide, and assassinated political leaders. Curfews are enforced here, and a worldwide poll found those living here to have the poorest satisfaction with life.
#2 Linfen, China - Type of hell: darkness. This city was once voted by Time as the most polluted city ever. The industrial city is affected severly by the nearly 50 million tons of coal mined each year nearby, and jam-packed traffic floods the air with emissions. The smog is so thick, a cloud of darkness envelops the city.
#1 Port Moresby, Papua New Guinea - Type of hell: disease. Over 115 new HIV and AIDS cases are diagnosed here each month. The population is expanding at an uncontrollable rate, income levels have tanked, and cases of rape, robbery and murder have hit all-time highs. The murder rate here is 23 times that of London. Scary. If you aren`t murdered, chances are you`ll die from a deadly disease.
So there you have it - the top 10 most hellish places on earth as determined by AskMen.com. While some of these places do have some upsides, the downsides far outweigh them, and that`s why they`re on this list.
If you see a spelling error on our site, select it and press Ctrl+Enter