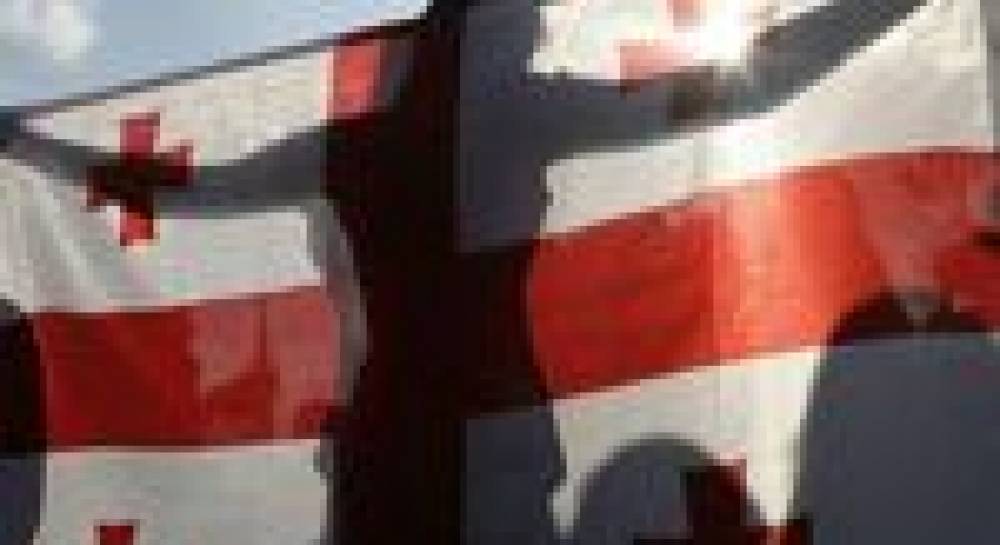 Russian action in Georgia shows limits of West, NATO
10:39, 20 August 2008
3 min.
1628
Almost a week after Secretary of State Condoleezza Rice told Russia it couldn`t roll back the clock to 1968 and invade its neighbors, the U.S. and European...
Almost a week after Secretary of State Condoleezza Rice told Russia it couldn`t roll back the clock to 1968 and invade its neighbors, the U.S. and European allies are still trying to reverse the Russian incursion into Georgia.
Allied and Georgian officials say Russian troops remain in control of about a third of Georgia, including the Black Sea port of Poti and the central city of Gori, in defiance of a cease-fire agreement signed Aug. 16.
Russia yesterday laid out conditions for it to pull out.
``For the withdrawal of Russian troops to happen, two things are necessary: the pullback of Georgian forces to their barracks and, secondly, we need to be assured that our peacekeepers are not going to be attacked again,`` Russia`s ambassador to the United Nations, Vitaly Churkin, told reporters late yesterday.
Most troops will start pulling back to South Ossetia and Russia after construction of checkpoints and bases is completed by Aug. 22, Russian President Dmitry Medvedev told his French counterpart Nicolas Sarkozy yesterday, according to a statement from the Kremlin.
Masha Lipman, a political analyst at the Moscow Carnegie Center, said that while there has been ``no shortage of rhetoric`` from U.S. officials ``there doesn`t seem to be any effective leverage that the West can use`` to force a Russian withdrawal. ``This conflict has clearly shown the limits of American influence and power,`` she said.
NATO Meeting
Those limitations were on display yesterday at an emergency meeting of North Atlantic Treaty Organization foreign ministers in Brussels.
The ministers condemned the Russian incursion and canceled any NATO-Russian meetings until it ends.
``There can be no business as usual with Russia under present circumstances,`` Secretary-General Jaap de Hoop Scheffer told reporters.
Far from pulling out, the Russian military is sharpening its threat to Georgia. It has moved more than a dozen SS-21 missile launchers into the pro-Russia breakaway region of South Ossetia, according to a senior U.S. defense official who spoke on condition of anonymity. This may put the Georgian capital, Tbilisi, in range of the missiles, which can fly as far as 75 miles (120 kilometers), according to the Federation of American Scientists` Web site.
Not 1968
Rice said Aug. 14 that ``this is no longer 1968 and the invasion of Czechoslovakia, when a great power invaded a small neighbor and overthrew its government.`` NATO ``is not going to permit a new line to be drawn in Europe`` between those in the alliance and those outside it, she said yesterday.
At the same time, the U.S. declined to push for putting NATO membership for Georgia or Ukraine, another former Soviet republic, on a fast track, and French Foreign Minister Bernard Kouchner said the European Union wouldn`t reconsider its support for Russia`s bid to join the World Trade Organization. NATO earlier this year offered the two countries the possibility of eventual membership.
Alastair Cameron, head of European security issues at the Royal United Services Institute in London, called the session a ``lowest-common-denominator`` meeting that reflected NATO`s limited options for influencing Russian behavior.
NATO ``has no real mandate in the region`` and wouldn`t be able to deliver effective military aid to the Georgians in any case, Cameron said in an interview.
UN Resolution
At the UN, France introduced a draft resolution on Georgia to the Security Council that demands compliance with the cease- fire agreement, the withdrawal of Russian troops to their pre- war positions and the return of Georgian forces to their bases. Russia rejected the measure because the text doesn`t match the European-brokered truce, Churkin said.
Medvedev told UN Secretary-General Ban Ki-moon yesterday the Security Council must support the six-point truce plan brokered by France, according to the Kremlin press service. The heads of UN aid agencies will be given assistance to assess humanitarian needs after the conflict, Medvedev said.
The conflict has become the sharpest confrontation between Russia and the West since the end of the Cold War.
Georgia, the birthplace of Soviet-era dictator Josef Stalin, became a western ally on Russia`s border in part because it is an emerging corridor for oil and natural-gas shipments from the Caspian Sea region to Europe, skirting Russia.
A former U.S. ambassador to Russia, James Collins, said the decision yesterday not to press for quick Georgian membership in NATO was the right one, given ``uncertainty about just what Georgia`s membership would mean`` in the midst of a conflict.
Damage Ties
Collins, who heads the Russia and Eurasia program at the Washington-based Carnegie Endowment for International Peace, said he expected Russia`s immediate reaction to NATO`s suspension of contacts would be dismissive. In the longer term, Russian leaders may realize that a continuing confrontation with the West would damage economic ties and decrease investor confidence, he predicted.
In Moscow, Russian Foreign Minister Sergei Lavrov accused NATO of attempting to ``whitewash`` Georgia`s ``criminal regime`` led by pro-western President Mikheil Saakashvili. Russia invaded on Aug. 8 in response to Georgia`s attempt Aug. 7 to retake South Ossetia, which has been protected by Russian peacekeepers since it attempted to break away from Georgia in the early 1990s.
Government spokesman Dmitry Peskov said Russia couldn`t return Gori to Georgian control because there are no Georgian police or emergency officials there to accept the handover.
Peskov confirmed the presence of ``some Russian military`` in Poti, saying they were there as peacekeepers rather than occupiers. Russian military operations have disrupted the movement of goods on Georgian roads and through the port.
By Viola Gienger and Ken Fireman, Bloomberg
If you see a spelling error on our site, select it and press Ctrl+Enter