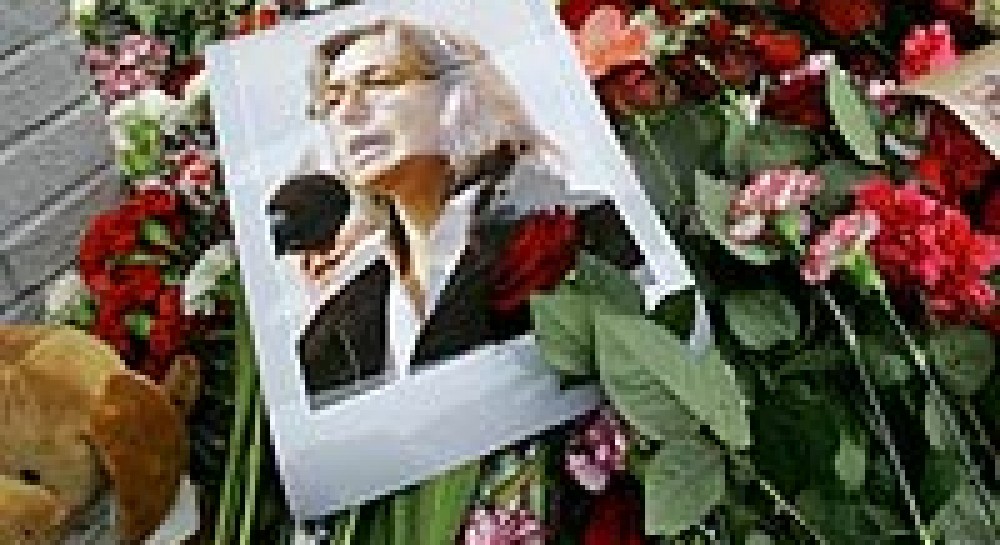 Anya
12:08, 10 October 2006
2 min.
2104
On Saturday, October 7th, Anna Politkovskaya, correspondent of Novaya Gazeta was killed in the stairwell of her home. Anna Politkovskaya was born Anna Mazepa in New York City in 1958, where her Soviet Ukrainian parents were diplomats at the United Nations.
She was beautiful, and through the years became only more beautiful. Do you do know why? At first we merely receive our countenance from God, and then the rest we make of it ourselves in the way that we live.
Still, they say that in maturity the soul begins to appear on face. Her soul was beautiful.
She was feminine. She knew how to laugh and joke and cry from injustice. Any injustice, no matter with respect to whom, she took as her personal enemy, and she fought it with all her strength.
She was amazingly courageous, much more courageous than those many macho types in their armored jeeps, surrounded by bodyguards.
They threatened her, they tried to intimidate her, and arranged shadows and searches. She was arrested in Chechnya by "our own" airborne forces, and they threatened to shoot her.
They poisoned her when she flew to Beslan. She clawed her way back to life, and, though afterwards she was never really as healthy as before, her conscience was all the stronger.
Many people, even well-wishers of Novaya Gazeta, now and then said: "Well, your Politkovskaya - she`s too much already..." Not too much! She always wrote the truth.
It is another matter that this truth was frequently too terrible, that many people`s consciences refused to accept it. And so, as a protective reaction, they said she was "too much already." Sometimes even our editorial staff.
For the average person, probably, the most difficult thing is to turn away from a terrible fact. But, if we were to look evil directly in the eye, it cannot remain; it will pass.
Anya looked evil directly in the eye, and, perhaps, she remained the conqueror in the worst situations. Perhaps she remained alive where her lowered eyes would have meant her death.
For us she is still alive. We will be never accept the death of our Anya. Whoever undertook this brutal murder - in the center of Moscow, in broad daylight, we ourselves will search for the killers. We have a good idea where they can be located...
In Europe, and in America, right now the question is being discussed: what is the state of the independent media in Russia? Novaya Gazeta in recent years has had three of its leading journalists murdered.
Igor Domnikov. His killers - because of the efforts of honest detectives and this newspaper - were brought to court.
Yuri Shchekochihin. Even the authorities in his homeland refused to look at the results of his autopsy... but we are continuing our investigation, and his killers will be punished.
Now they have taken our Anya Politkovskaya... They killed not just a journalist, not just a human rights advocate, or a citizen, they killed a beautiful woman and mother.
While there is still a Novaya Gazeta, her killers will not sleep quietly.
FOOTNOTE:  Anna Politkovskaya was born Anna Mazepa in New York City in 1958, where her Soviet Ukrainian parents were diplomats at the United Nations. She studied journalism at Moscow State University, graduating in 1980, and began her career with the Izvestia newspaper. AUR
This news was monitored by the ArtUkraine Monitoring Service for the Action Ukraine Report, Morgan Williams, the editor.
Novaya Gazeta, Moscow, Russia, Monday, October 9, 2006
If you see a spelling error on our site, select it and press Ctrl+Enter