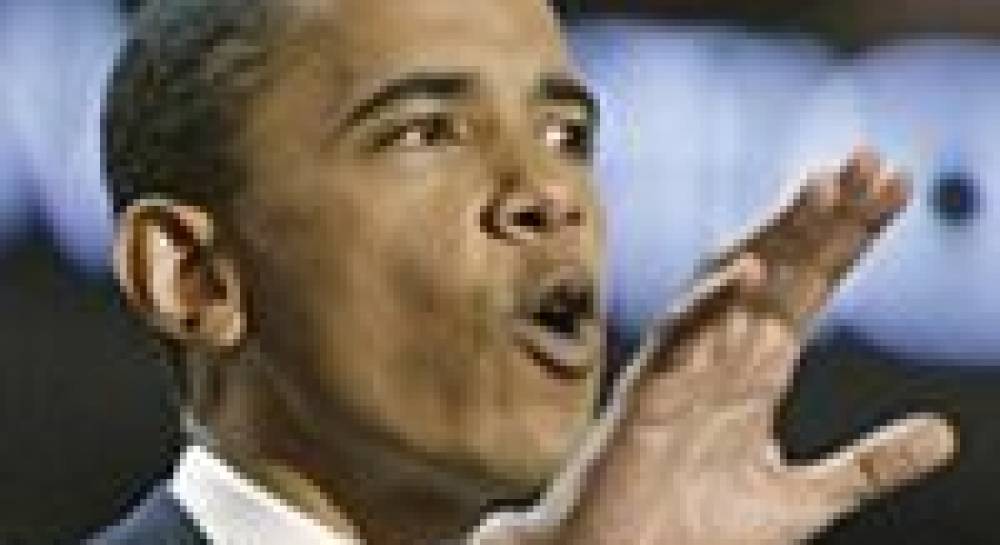 EU presidency: US stimulus is 'the road to hell'
The head of the European Union slammed President Barack Obama`s plan to spend nearly $2 trillion to push the U.S. economy out of recession as "the road to hell" that EU governments must avoid...
The head of the European Union slammed President Barack Obama`s plan to spend nearly $2 trillion to push the U.S. economy out of recession as "the road to hell" that EU governments must avoid.
The blunt comments by Czech Prime Minister Mirek Topolanek to the European Parliament on Wednesday highlighted simmering European differences with Washington ahead of a key summit next week on fixing the world economy.
It was the strongest pushback yet from a European leader as the 27-nation bloc bristles from U.S. criticism that it is not spending enough to stimulate demand.
Shocked by the outburst, other European politicians went into damage control mode, with some reproaching the Czech leader for his language and others reaffirming their good diplomatic ties with the United States. The leaders of EU`s major nations — France, Britain and Germany, among others — largely ignored Topolanek and his remarks.
Obama pays his first official visit to Europe next week, aiming to thrash out reforms to the global financial system with the Group of 20 nations and call on NATO allies to commit more troops to the U.S. war in Afghanistan.
Europeans leaders hope the new U.S. administration will agree with them on tightening oversight over the global financial system — which they see as crucial to fixing the global economy.
Instead, the United States is focusing its efforts on economic stimulus and plans to spend heavily to try and lift itself out of recession with a $787 billion plan of tax rebates, health and welfare benefits, as well as extra energy and infrastructure spending.
To encourage banks to lend again, the U.S. government will also pump $1 trillion into the financial system by buying up treasury bonds and mortgage securities in an effort to clear some of the "toxic assets" — devalued and untradeable assets — from banks` balance sheets.
Obama insisted Tuesday that his massive budget proposal will put the ailing U.S. economy back on its feet. "This budget is inseparable from this recovery," he said, "because it is what lays the foundation for a secure and lasting prosperity."
But Topolanek took aim at Washington`s deficit spending.
"All of these steps, these combinations and permanency is the road to hell," Topolanek said. "We need to read the history books and the lessons of history and the biggest success of the (EU) is the refusal to go this way."
"Americans will need liquidity to finance all their measures and they will balance this with the sale of their bonds but this will undermine the liquidity of the global financial market," Topolanek said.
Topolanek spoke the day after he was ousted by his own parliament. The Czech Republic currently holds the six-month rotating EU presidency but its leadership is in question, with Topolanek hanging on to a caretaker government at home after losing a "no confidence" Tuesday.
In Washington, State Department spokesman Gordon Duguid said he did not expect the Czech poltical turmoil to affect Obama`s upcoming trip to Prague because the president was traveling to attend an EU event.
Analyst Nicolas Veron, a research fellow at the Bruegel think tank, said Topolanek`s view is not widely shared by EU leaders.
"I don`t think the damage can be as large as the very strong wording of this would lead one to think," he said. "Many people have doubts about the U.S. plan but what he said is much stronger."
Veron said European leaders worry that the U.S. plan may not work or could cost taxpayers heavily — but he did not doubt the U.S.` "fiscal robustness" or that it still had extra room to maneuver to stoke economic growth.
Martin Schulz, leader of the Socialist group in the European parliament, immediately chided Topolanek, saying his comments were "not the level on which the EU ought to be operating with the United States."
"You have not understood what the task of the EU presidency is," he told the Czech premier.
EU Commission President Jose Manuel Barroso also said it was "not helpful ... to try to suggest that Americans and Europeans are coming with very different approaches to the crisis."
"On the contrary, what we are seeing is increased convergence," he told the parliament.
But Europe`s resistance to the U.S. call for new stimulus measures is starting to weaken despite Germany`s fierce opposition to any new spending program this year.
French President Nicolas Sarkozy said Tuesday he is prepared to support the economy with a new spending package. EU officials say they can`t rule anything out — even an EU-wide stimulus that could help nations like Ireland and Spain, which can`t afford any extra stimulus.
British Prime Minister Gordon Brown has also supported U.S. calls to ramp up fiscal stimulus — government spending and tax cuts — although the Bank of England has warned that Britain`s swelling public deficit may make it unable to afford new spending.
If you see a spelling error on our site, select it and press Ctrl+Enter