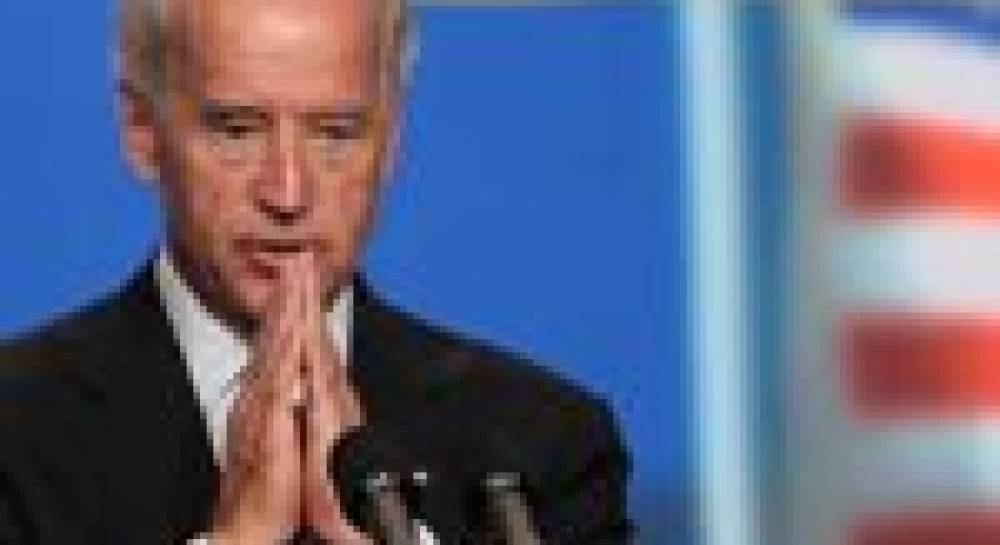 News Analysis: Biden's Ukraine, Georgia visit shows U.S. support
10:47, 27 July 2009
2 min.
4089
U. S. Vice President Joe Biden is currently paying a visit to Ukraine and Georgia, shortly after U. S. President Barack Obama traveled to Russia in early July. Biden`s trip has been widely regarded...
U. S. Vice President Joe Biden is currently paying a visit to Ukraine and Georgia, shortly after U. S. President Barack Obama traveled to Russia in early July.
    Biden`s trip has been widely regarded as a "psychotherapy" visit to Ukraine and Georgia, after Obama`s visit to Russia, which was aimed at repairing the badly strained relations between the two nations.
    However, the U. S. vice president`s visit to the two pro-U.S. countries means more than just reassuring the nations of U. S. support. His agenda also includes security, economic, diplomatic and other political aims.
    UKRAINIAN ELECTION
    One of Biden`s major concerns during the trip is Ukraine`s presidential election, which is slated for January. Bickering between Ukrainian President Viktor Yushchenko and Prime Minister Yulia Tymoshenko has given other candidates, including Moscow-backed opposition leader Viktor Yanukovych, a chance of winning the election, and the U. S. fears a new administration could turn back to Moscow.
    That explains why Biden met with five leading presidential candidates during his two-day visit. The vice president was trying to find out about a new government-to-be`s foreign policies, paving the way for the continued U. S. policy of using Ukraine to confine neighboring Russia.
    Yushchenko, on the other hand, has expressed worry that a warming up of U. S.-Russia relations would jeopardize Ukraine`s interests, and the two powers would redo their "sphere of influence."
    Biden has assured Ukrainian leaders that the U.S. does not recognize any sphere of influence, and Obama`s bid to "reset" relations with Russia "will not come at Ukraine`s expense."
    Biden also discussed Ukraine`s energy dispute with Russia with Yushchenko and called on the feuding leaders to put disagreements behind them and together take efforts to save Ukraine`s devastated economy.
    Mindful of a rift within Ukraine about joining NATO, Biden said the U. S. would strongly support the country`s bid if a consensus was reached in the country. He deliberately avoided using the sensitive word "NATO" and said "Euro-Atlantic integration" instead in order to not irritate Russia.
    COMPREHENSIVE SUPPORT TO GEORGIA
    Biden made similar gestures in Georgia by emphasizing that the country is an "important strategic partner" of the U. S. and that the improvement of U. S.-Russian ties will not sacrifice Georgian interests. Biden said the U.S. will continue to offer comprehensive support to the South Caucasus country.
    Analysts believe that Biden this time will offer Georgia support in four areas.
    First, Security. The U. S. will not sit and watch Russia develop a strong presence in the region. Biden has said his government will not recognize the independence of Abkhazia and South Ossetia, the two breakaway regions of Georgia, and offered U. S. support for Georgia`s territorial integrity.
    Second, Economy. The U. S. has seen clearly that economic development is the basis for Georgia to cope with its various challenges. To promote regional stability, Biden has discussed additional U.S. aid with Georgian President Mikhail Saakashvili.
    Third, NATO bid. Biden has made it clear that the U. S. continues to support Georgia`s bid to join NATO, and will help the country reach all of the qualifications at an earlier date.
    Fourth, Democratic reforms. Tbilisi has seen several massive protests this year against Saakashvili for his alleged strengthening of power at the expense of democratic rights. The U. S. feels obliged to urge Georgia to speed up its democratic process.
    RUSSIAN RESPONSE
    Russia is watching Biden`s visit to its former Soviet backyard closely and has responded angrily to the two nations` efforts to seek NATO membership.
    Russia also has accused the U. S. of drawing ex-Soviet republics into its power zone, jeopardizing Russia`s security in the region.
    Russian media is also suspicious that Biden`s visits aim to block any moves of the two nations back toward Moscow, and to cement friendship and loyalty with the two pro-western countries.
If you see a spelling error on our site, select it and press Ctrl+Enter