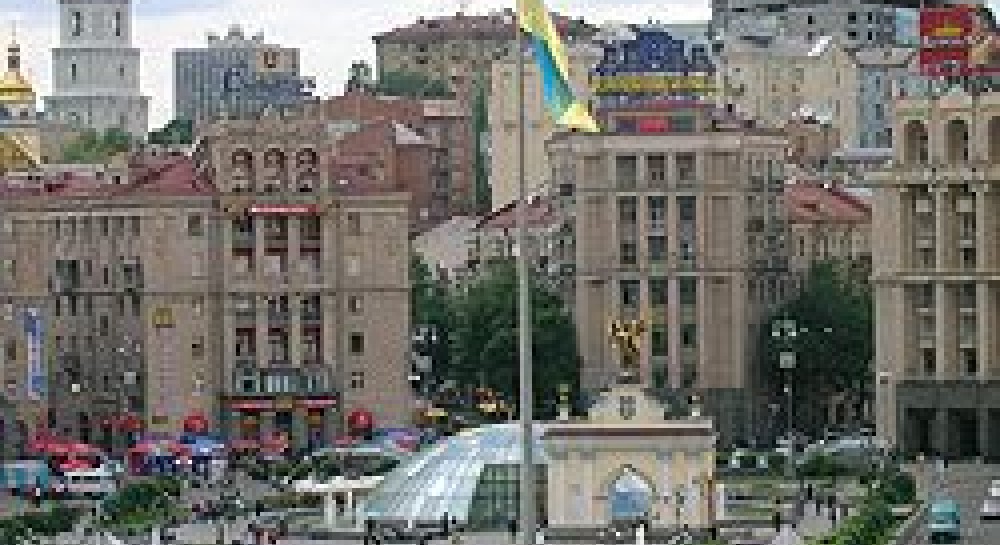 Ukraine: Western laziness vs Russian clumsiness
13:31, 05 July 2007
2 min.
2381
"The policy of the West has been, `Ukraine is corrupt and undemocratic, so the only possible approach towards Kiev is pragmatism`," said Orest Laleniuk, a historian. "Materially, the West has done little to help us..."
The battle for geopolitical influence over Eurasia in the 21st century is at a fair stalemate in Ukraine, where Western laziness has been almost perfectly balanced by Russian clumsiness. "When we became independent, our country went up for grabs," said Oleksey Tkach, a Kiev-based political scientist. "But after a decade and a half of great-power competition, Ukraine is a country in nobody`s camp."
The West`s approach to Ukraine, analysts say, has been to preach democracy and to offer accession, some time in the distant future, to NATO, the European Union, and the World Trade Organization.
Active diplomacy by Western nations has been limited to setting the Ukrainians simple tasks deemed important by decision-makers in Brussels or Washington, observers say.
There have been some coups in the West`s "goal-specific" stance towards Ukraine, the best known being Ukraine`s voluntary rejection of its nuclear arsenal in the early 1990s.
Other successful agreements include the shut-down in 2000 of a dangerous reactor at the Chernobyl nuclear power station, and Kiev`s deployment in 2003 of an infantry brigade to Iraq.
But now, Ukrainian academics highlight the other side of that limited Western approach.
"The policy of the West has been, `Ukraine is corrupt and undemocratic, so the only possible approach towards Kiev is pragmatism`," said Orest Laleniuk, a historian.
"Materially, the West has done little to help us. Not only has there never been a Marshall Plan for Ukraine, there has never even been a discussion of a Marshall Plan," he complained.
"Sometimes, Western governments seem more interested in Chernobyl, AIDS, and the work of Western NGOs in our land, than helping Ukraine become a real country with real laws and a real economy," added the usually pro-Western Korrespondent magazine.
Seven years after a group of Western nations promised Ukraine 1.2 billion dollars to help clean up still-radioactive territory around Chernobyl and develop clean electricity sources, less than 20 per cent of the cash has been handed over, the magazine noted.
By contrast, the Russian approach towards Ukraine has been anything but hands off. The overarching goal - officially denied by the Kremlin but openly discussed on Russia`s national television channel - is to keep Ukraine decisively in Russia`s orbit.
Russian and Ukrainian heavy industry remain tightly entwined, new Russian industries such as mobile communications and marketing have penetrated deeply into Ukraine`s markets, and Russia`s Black Sea Fleet remains based in the Ukrainian port Sevastopol.
But the image of the "ugly Russian" has died hard in Ukraine. Nearly a generation after Ukraine became an independent state, Russian officials still berate Kiev officials for insisting that Ukrainian, rather than Russian, be Ukraine`s state language.
Sometimes, clumsy Russian diplomacy has blown up in the Kremlin`s face. A recent instance was Russian President Vladimir Putin`s open backing of a candidate in Ukraine`s 2004 presidential election.
The election turned out to be rigged, and a pro-European president wound up in the office, after millions of Ukrainians took to the streets to protest the election fraud.
More damaging still, however, was the so-called "gas war" of early 2006, when talks between Kiev and the Kremlin over natural gas pricing failed, and Russia cut off natural gas deliveries to Kiev.
Some 80 per cent of Russia`s natural gas exports to Europe, and 50 per cent of its oil, are piped through Ukraine. As a result of the row, gas deliveries to Europe briefly fell by some 20 per cent.
Both Russia and Ukraine quickly backed off from their hardline negotiating positions, agreeing on a new price in less than a month.
But by that time, Washington and Brussels had begun to question Russia`s use of its "energy weapon," seriously damaging the Kremlin`s attempts to portray itself as a reliable partner.
That development, while it has been seen as a failure of Russian diplomacy, is of little comfort to Ukraine, however.
"It was unfortunate gas supplies to Europe were interrupted," Ukraine`s President Viktor Yushchenko told Kiev reporters in February.
"But no one will defend Ukrainian interests, but ourselves."
If you see a spelling error on our site, select it and press Ctrl+Enter