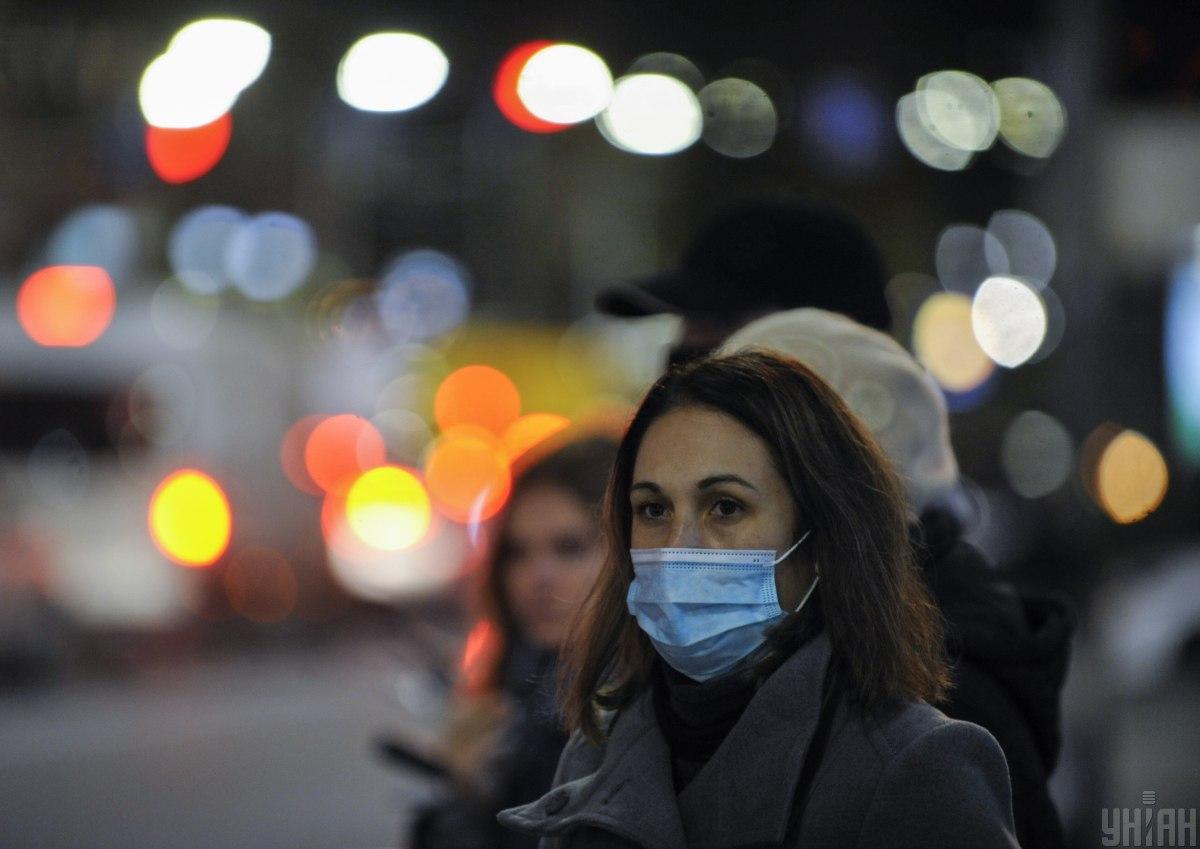 Week's balance: Cabinet introduces weekend quarantine, State Statistics Service reports accelerating inflation, while hryvnia slides again
14:30, 14.11.2020
3 min.
1144
The Cabinet of Ministers abandoned the adaptive quarantine model and switched to "weekend quarantine," the State Statistics Service reported a higher pace of inflation, while the national currency continued its slide after a short rebound - these are the key economic developments of the outgoing week.
This week has left businessmen anxious in calculating possible future losses as the Cabinet on Wednesday made an unpopular move to introduce "weekend quarantine" to replace the adaptive one.
"We propose to abandon adaptive quarantine and switch to a nationwide quarantine with restrictions that apply in the previous version of quarantine in areas with an orange epidemic level, for all areas," said Minister of Health Maksym Stepanov.
He also noted that the weekend quarantine will operate from 00:00 Saturday to 00:00 Monday. Additional restrictions have been introduced starting this weekend, tentatively – for three weeks.
According to Prime Minister Denys Shmyhal, Ukraine's economy will not survive another full lockdown and this is why, he claims, the government and the Ministry of Health, together with epidemiologists, analysts, and business CEOs, had been looking for the best option to strengthen quarantine restrictions.
In particular, on weekends, in addition to the bans laid down for weekdays, catering establishments, shopping malls, art establishments, gyms, fitness centers, and hostels will be told to shut down. However, hotels will be allowed to operate subject to social distancing standards.
A number of hostel owners, on condition of anonymity, said they had no intention to suspend work over weekends.
Photo from UNIAN, Oleksandr Prylepa
A similar position of defiance to the government's decision was expressed by municipal authorities in many Ukrainian cities. They believe that the complete closure of small and medium-sized businesses over the weekend will be a hard blow to thousands of entrepreneurs and their families.
Inflation gaining momentum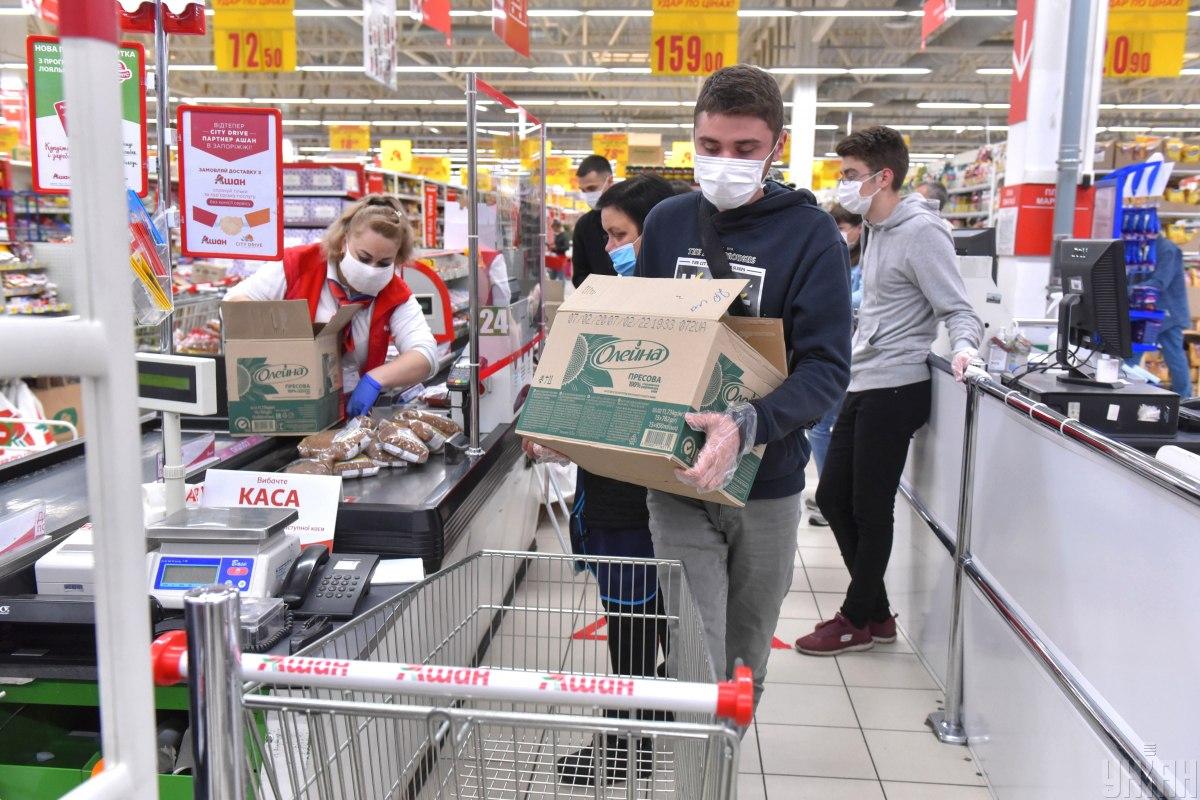 Photo from UNIAN
The State Statistics Service released inflation data last week, according to which consumer prices in Ukraine in October in annual terms rose to 2.6%, accelerating from 2.3% in September. Against September 2020, consumer prices in October increased by 1%, and since year-start – by 2.7%.
On the consumer market in October, prices for food and soft drinks increased by 1.1%. Sugar and eggs rose in price most of all (by 22.9% and 22.7%, respectively). Prices for sunflower oil, lard, bread, milk and dairy products, pasta, meat and meat products increased by 7.3%-0.8%. At the same time, fruits fell by 6.2% percent, and rice, vegetables, fish and fish products dropped 1.5%-0.3%.
Prices for alcoholic beverages increased by 0.9%, and for tobacco products – by 1.8%.
The rise in prices for utility services amounted to 4.4% and was mainly due to an increase in natural gas prices – by 18.2%, as well as heating tariffs – by 3.5%.
It is worth noting that the current inflation rate remains below the target range of 5%, +/- 1%. But with economic activity picking up on the back of soft monetary and fiscal policies, as well as rising energy prices, there is a high probability that retail price growth will accelerate and reach the target range at the end of the year.
At the same time, due to the higher pace of corona spread and the strengthening of quarantine, the return of inflation to the target range may take a bit longer.
Hryvnia losing ground, again
Photo from UNIAN
In early November, the Ukrainian national currency strengthened for a short while before backsliding in recent days. Back on Monday, the official exchange rate of the hryvnia against the dollar was at UAH 28.11, but by the end of the week the hryvnia weakened by 9 kopiykas – to UAH 28.20 per dollar.
According to experts with the ICU investment group, in the coming weeks, the rate will return to the corridor of UAH 28.5-29/USD under the influence of seasonal factors.
"Last week, the hryvnia surprised with a sharp increase. As early as Monday, the NBU was forced to sell more than $70 million to curb the fall of the national currency, and by the end of the week it had already strengthened by 12% - to UAH 28.14 per dollar. Where does such a hidden resource of the hryvnia come from, when only a drop was predicted until the end of this year? The answer is rather trivial – it's a temporary respite," the ICU said in a statement.
According to NBU Council chief Bohdan Danylyshyn, from the perspective of fundamental factors, there are no grounds for hryvnia devaluation.
"Over the 9 months of 2020, the current account balance of Ukraine stands positive at $4.2 billion (for 9 months of 2019 it was negative $5.6 billion). At the same time, the volume of international reserves of the NBU, which now exceeds $26 billion, is sufficient to service scheduled payments on foreign and domestic borrowings in foreign currency, as well as to level the excessive pressure on the hryvnia exchange rate," Danylyshyn said.
Next week, the Verkhovna Rada is expected to resume its plenary work. However, given that Speaker Dmytro Razumkov and his first deputy Ruslan Stefanchuk are on sick leave over positive COVID-19 tests, the question arises, who will hold plenary sessions. This could be Vice Speaker Olena Kondratiuk, who has already announced her readiness to help out her colleagues.
The next week will be full of economy updates. The State Statistics Service is set to release an operational estimate of GDP for the third quarter, as well as report on the volume of output for the ten months of 2020.
Bohdan Slutsky