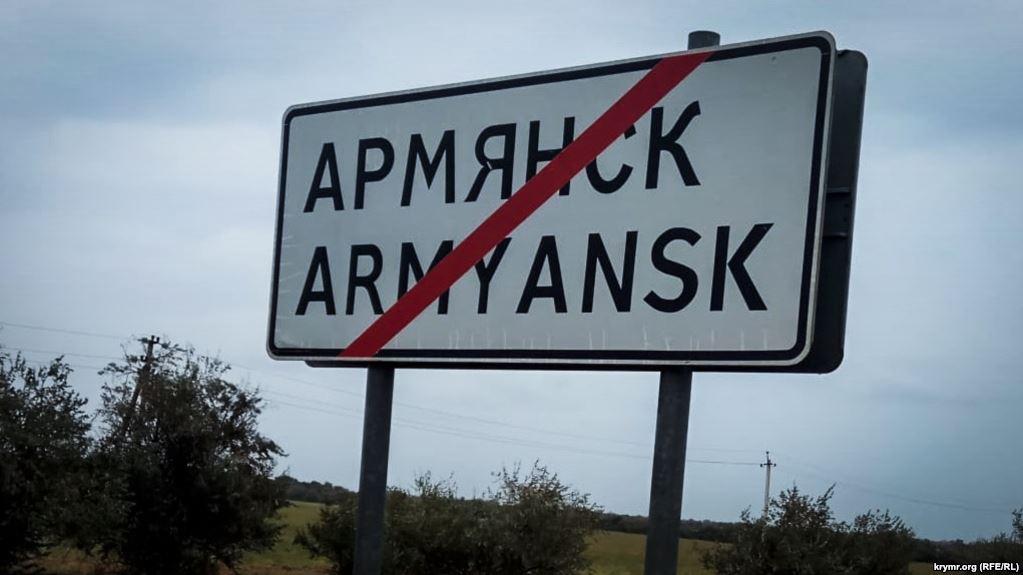 Local residents complain of eye and nose irritation / Photo from Krym.Realii
New chemical leaks have been reported in the town of Armyansk in Russian-occupied Crimea.
Resident of the town Kateryna Pyvovar has told the Ukrainian-based Hromadske media outlet by phone that a certain chemical odor appeared in the town on the morning of October 10. She and her children were taken to hospital with complaints of eye and nose irritation.
She says the doctor's diagnosis was a chemical-related allergy.
Read alsoCrimea residents still suffer from chemical leaks, report death of animals
"The doctor wrote that it was an allergic reaction to toxic substances," she said. The doctor prescribed an antihistamine drug and medicines to remove toxins from the body, she said.
The doctor recommended leaving the town, she added.
Residents of Armyansk say that this is not the first incident after the state of emergency had been cancelled. Social network users also report new evidence of chemical leaks: "There has been brown liquid precipitation on the balcony accompanied by a smell of acid this morning again," Serhiy Samarin said in his social media post.
As UNIAN reported earlier, acid leaks at the Crimean Titan plant were first reported in Crimea's north in the early hours of August 24. Crimean environmentalists explained the leaks by heat and the lack of water in the North Crimean Canal.
Children were evacuated from the affected areas for two weeks after the state of emergency was introduced.
A possibly repeat release of sulfuric acid in the town of Armyansk was reported on September 13.