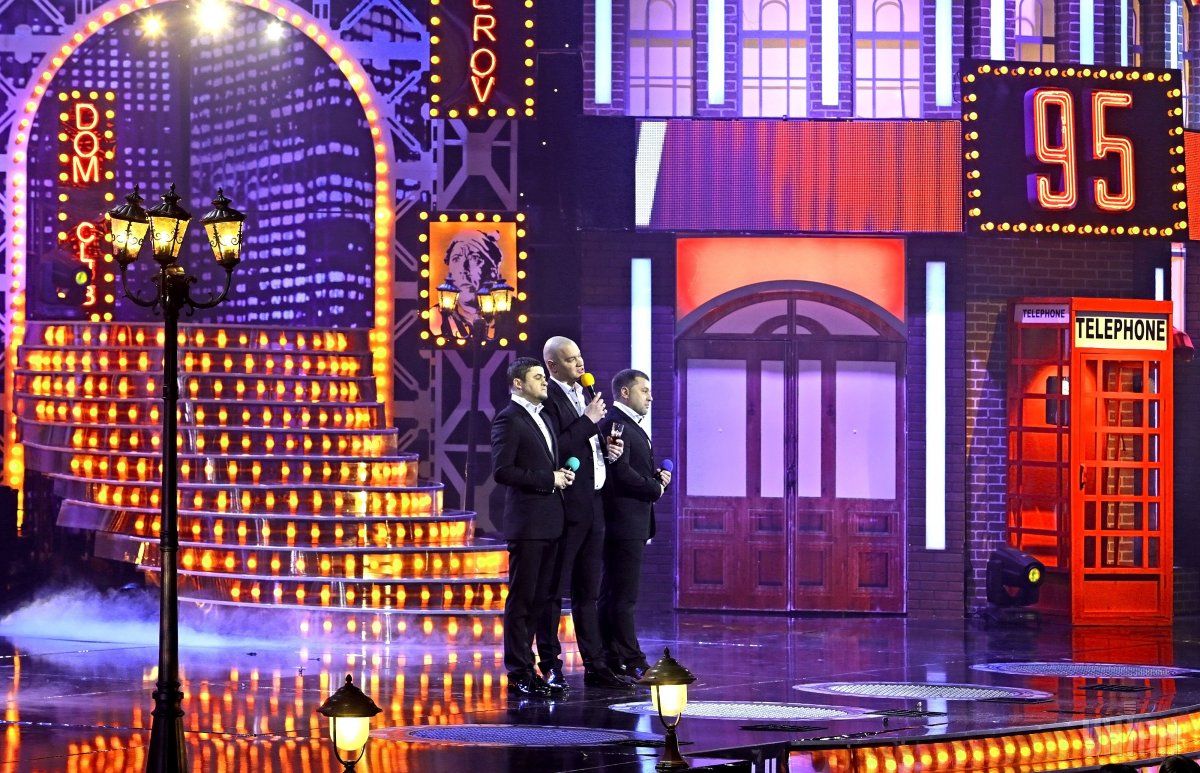 Weekly digest: UNIAN readers' version
The most popular news among our readers this week was the performance of a 95 Kvartal comedy show in Latvia's Jurmala, unexpected counterattacks of MP Leshchenko against a widow of a murdered journalist Georgy Gongadze, and the fate of another loan tranche of the IMF.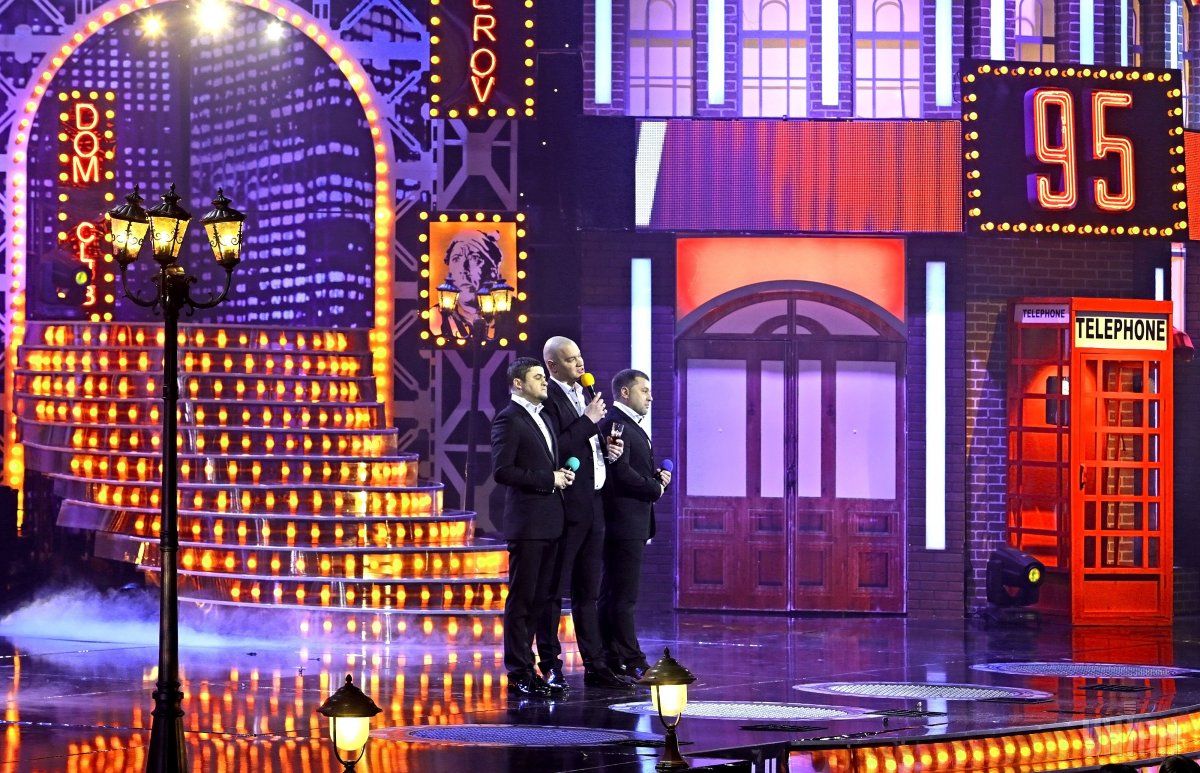 Actors of a 95 Kvartal comedy show / Photo from UNIAN
The main trend of the outgoing week, judging by our readers' preferences, has become another "zrada" ['treason', a figurative term, a meme used to describe an act, often of a highly-acclaimed individual or group, which is deemed to be against Ukraine's interests], this time by a 95 Kvartal comedy show headed by Volodymyr Zelensky. The scandal involving MP Serhiy Leshchenko and his new apartment (a hit of the previous week) has smoothly transformed into a wide criticism of "unpatriotic" Zelensky and his team, who dared to do a "wrong" joke about their own country abroad. Our readers were really enthusiastic int their monitoring of this story's developments, having stored enough popcorn and with an umbrella in hand, to have a cover from whatever had hit the fan. Meanwhile, the comment section and the social networks seemed to have opened the Hell's Gate loose on this issue.
Some bloggers even joked that this was all a special operation to distract public attention from Leshchenko's "bad apartment". However, the journalist-or-MP did not appreciate the chance he was given and, instead of laying low in hopes the issue would be forgotten soon, he continued to shock the patriotic-minded public with his comments. First, he allowed himself a rather ambiguous snap at Myroslava Gongadze, the widow of the founder of Ukrainska Pravda, the media outlet, which by and large gave a start to Leshchenko's career; and then the MP issued a public apology.
In addition, readers early Monday were stunned to learn that another subversive group of the militants had gone on a raid, killed two and injuring several more Ukrainian soldiers. However, it turned out later that there was no subversive group after all but an ordinary mentally unstable and armed deserter. The story ended with the man being captured, while the ATO press center was forced to try to keep a good face on a bad game with their unconvincing excuses why they had misled the public from the very start. This silly episode does not help the wartime reporting in Ukraine gain more trust, that's for sure.
It melts my heart to see that the Ukrainians had plenty of their attention left for our National Paralympic Team's success. Continuing their winning spree, our athletes are ahead of the United States, securing the 3rd spot in the overall medal standings with 101 medals.
Also, many were interested in the fate of another $1 billion loan tranche from the IMF. For those still unaware, it all ended well. Gontareva's bankers from the NBU, while rubbing their hands gleefully, reported that this billion dollars will go straight to their reserves. Ukrainians also have a reason to rejoice - the hryvnia began to strengthen, returning to the figures below UAH 26 per 1 dollar. Although it is just a small consolation for those who remember that in August, it stood firm at UAH 24.5 per dollar, and also for those, who bought dollars for UAH 26.7 on a wave of panic. Evil voices and conspiracy theorists claim that it's the NBU 'goblins' who contributed do the devaluation of the hryvnia. Some say they "played" a little with their reserves and regulations to reduce the limit of sale of foreign currency earnings for exporters, and with tightening of conditions for importers. And these decisions, by coincidence of course, lost their force exactly on September 14, with the arrival of the IMF tranche. But we know that all of this is just a slander…  
Against the background of a showdown with Zelensky and Leshchenko's agony, the readers were rather sluggish in their response to the really important information that the Presidential Administration, along  with the Rada's Tax Committee conceived to grant amnesty to all the property by putting the data on this property in the so-called "zero" e-declarations . The idea to provide amnesty for the not-so-legally-acquired property and capital may be good in one way - otherwise, there would probably be no politicians left outside prison. But the devil is always in the details. And these details confuse the lawyers. In their view, the bill in its current form levels e-declaration system and, in fact, will allow thieves to legalize all property acquired through corruption. Although in the first place, such an amnesty was supposed to help not the officials but businesses to enter into normal relations with the State.
Incoming news from across the ocean has not sparked much interest either, as the U.S. presidential race has almost come to its final phase. Hillary Clinton suffered an unfortunate health condition (pneumonia was diagnosed) and Barack Obama himself had to actively take part in campaigning for Clinton, while the doctors were doing their best to get the Democratic candidate up on her feet as soon as possible. Although it's not traditional for the U.S. to change horses in midstream, but the debate has started anyway on the possibility of replacing Clinton with another candidate from the Democratic Party – Bernie Sanders. By the way, judging by his ratings, Sanders could beat Trump easily.
Surprisingly, the Ukrainians have become more indifferent to the news from their northern neighbor, although everything is becoming even sadder over there. Arrests for reading out loud the Russian Constitution on the street, humility and non-willingness of more than 80% of the population to take part in the protests, a drone video report from a luxurious "dacha" of PM Medvedev, who had earlier told the Crimean residents that "there is no money"...This all ceases to be of any concern for Ukrainians. I believe it's for the best. We have our thing, they have their own thing.
We'll get in touch in one week. Good news to you!
Mykola Kondratenko, chief editor of web projects at UNIAN
If you see a spelling error on our site, select it and press Ctrl+Enter