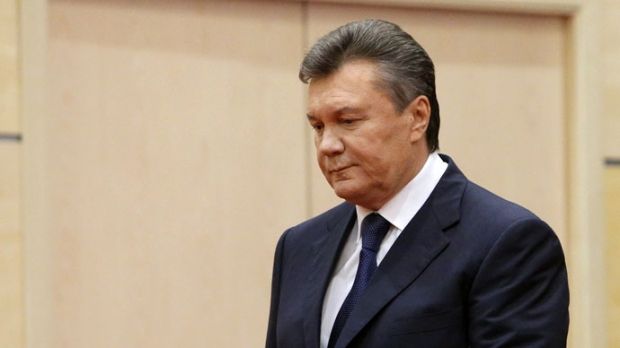 Week in numbers
18:00, 14 December 2015
3 min.
184
Fugitive ex-president of Ukraine Viktor Yanukovych ranks third in the list of the top corrupt officials, 13% of Ukrainians were engaged in volunteer activities during 2015, $116.762 billion was siphoned out of Ukraine over a ten-year period.
Ukraine's fugitive ex-president Viktor Yanukovychranks third in the list of the world's top corrupt officials, according to Transparency International's survey. Senator of the Dominican Republic Felix Bautista tops the ranking, while the runner-up is the legal entity – Brazil-based Petrobas oil company.
Ukraine needs four years to implement reforms that will ensure the country's compliance with the criteria for joining the EU and defensive alliances, according to President of Ukraine Petro Poroshenko.
Four countries - Finland, Israel, Romania and Turkey - will host FIBA ​​EuroBasket 2017, according to the official website of the organization.
It took seven rounds for the Ukrainian boxer, Oleksandr Usyk, to secure a win by knockout over Cuba's Pedro Rodriguez in a fight for a cruiserweight WBO Inter-Continental cruiserweight title.
10% of Russia's airstrikes are directed against the Islamic State, while other attacks target moderate Syrian opposition, foreign media reported with reference to the Turkish Foreign Ministry.
13% of Ukrainians were engaged in volunteer activities in 2015, according to a study by Ilko Kucheriv Democratic Initiative foundation and Razumkov Center.
14 participants of Moscow pickets, marking the Day of the Russian Constitution,were detained in the Pushkin Square, foreign media reported.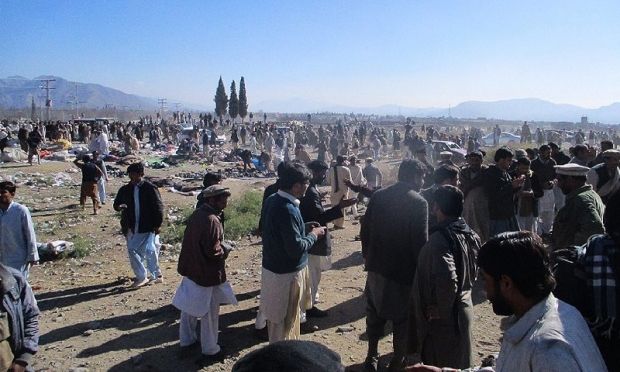 20 people were killed and another 55 wounded in an explosion in Pakistan / dawn.com
20 people were killed and another 55 wounded in an explosion that hit a street market in the city of Parachinar in northwestern Pakistan, foreign media reported.
20% of Ukraine's economic potential has been lost in the undeclared war, the director of the National Institute for Strategic Studies, Volodymyr Horbulin claims.
Ukraine's brand new patrol police will start operating in 29 Ukrainian cities before June, 2016, the press service of the National Police reported citing its head, Khatiya Dekanoidze.
Brent crude oil was down to a historic $37.88 per barrel this week, updating a low of December, 2008, foreign media reported.
56 illegal cash transaction centers, with the recorded flow of UAH 16.2 billion, were busted by law enforcers this year, according to the State Fiscal Service. According to the agency, UAH 731.5 million of damage was redeemed from the managers of these centers.
Ukraine ranks 58th out of 134 in the Global Open Data Index in 2015, according to the website of the Ministry of Finance of Ukraine.
140 soldiers and civilians are being held captive by the militants in Donetsk and Luhansk regions, said the Ukrainian president's envoy for the peaceful settlement of the situation in the Donetsk and Luhansk regions, Iryna Gerashchenko. According to the official, out of the 50 hostages, at least half are ill and remain in grave mental condition.
The Russian human rights activists demand investigation into 159 casualties among Russian troops in the period from January 1, 2014, to July 20, 2015, Russian media reported.
The Ukrainian special services prevented 200 terrorist attacks, which had been plotted in a number of Ukrainian cities, including Kyiv, Odesa, Kharkiv, Zaporizhia and Lviv, said President of Ukraine Petro Poroshenko.
2,000 Ukrainian couples took advantage of online service for marriage registration in 2015, said Justice Minister Pavlo Petrenko. In addition, he said that 6,000 infants were immediately issued birth certificates at the hospitals sue to online services.
9,098 people were killed in the east of Ukraine since the beginning of hostilities and 20,732 people were wounded, according to the report of the UN Human Rights Monitoring Mission in Ukraine.
47,000 employees of the Ukrainian law-enforcement agencies have been dismissed since the beginning of 2015, the Minister of Internal Affairs of Ukraine, Arsen Avakov, reported.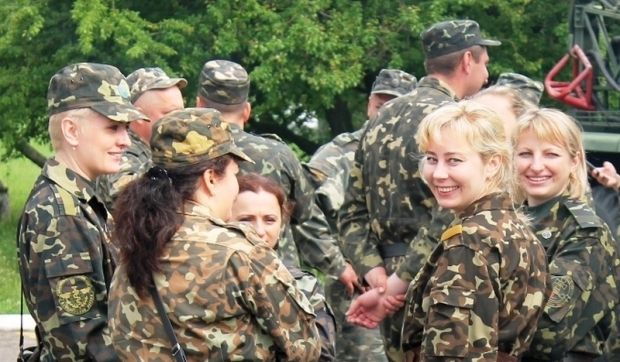 mil.gov.ua
98,000 troops and employees of the Armed Forces of Ukraine who had taken part in the ATO, obtained the status of combatants, according to the Ministry of Defense of Ukraine.
A Vienna resident fished EUR 100,000 out of the river Danube, foreign media reported. The find consisted of banknotes in denominations of 100 and 500 euros. The man expects he be officially given part of the discovered amount.
The Russian President's grant on the organization of the New Year's festivities to the country's Nochniye Volki [Night Wolves] biker organization amounted to $137,000, or RUB 9 million, Russian media reported.
400,000 Syrian refugees in the countries neighboring with Syria are in need of resettlement to third countries, according to foreign media quoting the United Nations High Commissioner for Refugees. To date, about 30 countries have promised to provide over 160 000 beds for resettlement or temporary humanitarian residence of Syrians.
5 million Ukrainian families appealed to the Department of Social Protection for subsidies for housing and utilities, said Minister of Social Policy of Ukraine Pavlo Rozenko. According to him, 200,000 applications for a subsidy are under consideration.
Ankara may lose $9 billion, or about 0.3-0.4% of Turkey's GDP, due to deterioration of relations with Moscow, according to foreign media citing Turkey's Deputy Prime Minister Mehmet Simsek.
$1.2 billion is allocated in Russia's budget for 2016 for the military campaign in Syria, foreign media reported, with reference to an official source in the Russian government.
$116.762 billion was siphoned out of Ukraine over ten years (from 2004 to 2013), according to a study by Global Financial Integrity, the Ukrainian media report. The authors of the study note that, on average, Ukraine has been losing $11.676 billion each year.
Margarita Andreyeva
If you see a spelling error on our site, select it and press Ctrl+Enter