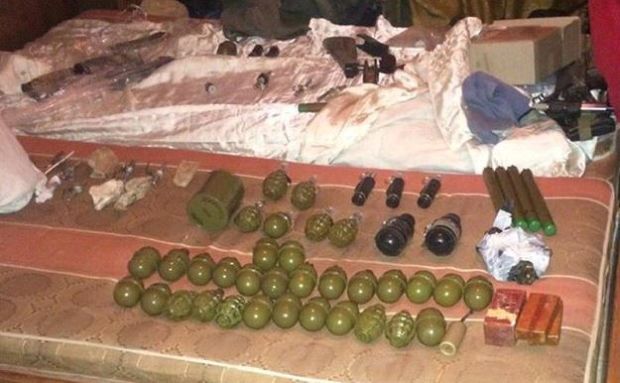 facebook.com/giolena11
"Two citizens of the Russian Federation and three citizens of Ukraine have been detained. Another member of the group resisted arrest, opening fire from an automatic weapon and wounding two employees of Alpha special force. The man was neutralized. The condition of one of the wounded officers is critical; at this moment, doctors are fighting for his life . Under hostile fire, the Alpha team first evacuated from the apartment where the saboteur resided the owners of the apartment and their seven-year child, and only then completed the raid on the armed criminal," press secretary SBU Olena Gitlyanska wrote on Facebook in an initial report.
"In one of the [raided] Kyiv apartments alone, eight charged IEDs were seized at the moment, as well as four kilos of TNT, automatic weapons, more than forty grenades and two thousand rounds of ammunition, an also components of explosive devices and weapons," said the spokesperson.
Read alsoSBU busts FSB recruiter of Ukrainian law enforcersLater Gitlyanska reported on the arrest "of another Russian citizen. The special operation is continuing."
In the early hours of Thursday, a journalist, Petro Shuklin, wrote on Twitter that the critically wounded officer died. "I've got a confirmation. The Alpha fighter has died. Shot in the head. The killer - a Russian spy – was killed by return fire," he wrote.
The SBU spokesperson later confirmed the information on the death of its officer.