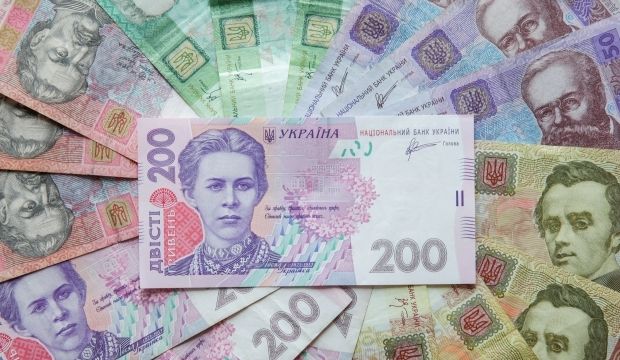 Week in numbers
08:50, 30 September 2015
3 min.
137
3% of GDP must be spent for the country's defenses; 48.8% of Ukrainians believe that Russia is responsible for the Russian-Ukrainian conflict; 10,000 new patrol police officers are to start their work by the end of 2015.
One national guardsman, who had been seriously wounded in clashes outside Rada on August 31 and remained in a coma, died, according to presidential adviser Olha Bogomolets.
Budget expenditures on the country's defenses must equal 3% of Ukraine's GDP, according to a new edition of Military Doctrine, published on the presidential website.
The Russian army crossed the border into Ukraine four times in the last 12 months, engaging in a fight against the Ukrainian troops, foreign media reported, citing an unnamed Russian official close to the Russian military command.
The Ministry of Economic Development of Ukraine offers merger 12 strategic assets, creating a state management holding company, Ukrainian media reported.
13 out of 15 reactors of Ukraine's nuclear power plants will be used next winter, according to Energoatom.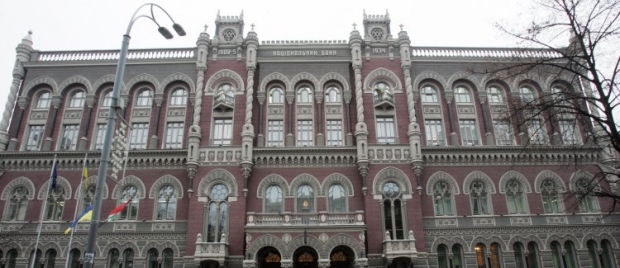 The National Bank reduced the discount rate to 22% from 27% / Photo from UNIAN
22% is a new refinancing rate after the National Bank of Ukraine reduced it, according to the NBU. Before the regulator's decision, the rate was 27%.
A discount on Russian gas for Ukraine may amount to $24.6 per thousand cubic meters, in accordance with the decision of the Russian government, Russian media reported. Thus, the final price of gas for Ukraine in Q4 of 2015 can total$227.4 per thousand cubic meters.
Russia deployed 28 fighter jets and bombers, foreign media reported. In addition, a Russian airbase in Syria, which is now under construction, is expected to house 2,000-strong personnel.
32 Ukrainian companies got into the "TOP-500 largest companies in Central and Eastern Europe" rating, according to the Ukrainian media, citing data provided by Deloitte, international audit and consulting company. 53 Ukrainian companies were listed in this rating in 2014.
48.8% of Ukrainians believe that it is first of all Russia that is to bear responsibility for the Russian-Ukrainian conflict, according to a study conducted by Ilko Kucheriv Democratic Initiatives Foundation and the Razumkov Center. According to the survey, 33.4% of Ukrainians believe that the responsibility should be shared, while 9.4% said that Ukraine should bear responsibility for the conflict. 8.5% of respondents were undecided.
120 people in Ukraine have been prosecuted for crimes committed against Maidan protesters, according to the Interior Ministry. Only cases investigated by this agency were included.
Activists from the "Civil blockade of Crimea" blocked 230 food trucks from entering Russian-annexed peninsula from mainland Ukraine in the first day of their rally.
U.S.-based auto car maker Tesla plans to produce in Europe 450 vehicles a week, foreign media reported. By expanding, the company plans to increase its sales on the European continent and bring production up to half a million vehicles a year worldwide by 2020.
There are 485 illegally constructed buildings in Kyiv, according to the department of urban development and architecture of the Kyiv City State Administration. According to authorities, there are 72 residential buildings among them, 92 gas stations, 208 - parking spots and car repairs, and 113 malls.
717 people died and another 805 injured in astampede and brawls that followed among the pilgrims in Mina near Mecca, according to the foreign media. Pilgrims from Crimea and mainland Ukraine (a group of 75 people) were not hurt. This year, Saudi Arabia hosts nearly 1.3 million pilgrims to Mecca.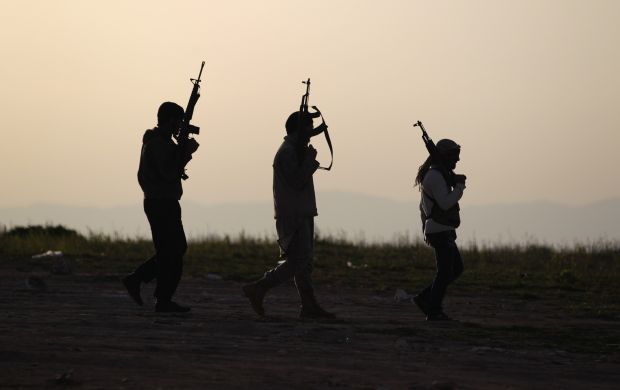 REUTERS
1,757 Ukrainian troops were killed during in the ATO, according to the General Staff of the Armed Forces of Ukraine. There are 271 MIAs recorded, and also 76 troops are held captive by militants.
10,000 new patrol police officers will start their work in different regions of Ukraine by the end of 2015, according to Arsen Avakov, Minister of Internal Affairs. By the end of March, 2016, patrol police offices will be opened in all Ukrainian cities. In addition, the Interior Ministry has already begun to develop the "Ukrainian Sheriff" program for smaller towns.
The Russian environment security officials have to return $159,000 in donations from Leonardo DiCaprio's foundation aimed at preserving Vostochniy wildlife sanctuary in Sakhalin region and wild salmon rivers because of the restrictions under the law on foreign agents.
488,000 migrants from the Middle East and Africa reached Europe across the Mediterranean in 2015, according to the International Organization for Migration (IOM).
15 million Russians may get food stamps for the poor, Russian media reported citing a statement by Deputy Industry and Trade Minister Viktor Yevtukhov. It is planned that special payment cards will be distributed, to be used for purchasing Russian-made foodstuff. Users will not be able to use these funds for buying imported products.
Arrears in wages worth UAH 2.004 billion are recorded by the State Statistics Service of Ukraine. At the same time, a quarter of debt, more than UAH 500 million, accounts for Luhansk region, while Donetsk region enterprises have accumulated UAH 386 million in wage arrears.
Ukraine's banking system sustained UAH 47.902 billion losses from the beginning of 2015, excluding the insolvent banks, according to the NBU. 59 banks were declared insolvent in 2014 and 2015 as of September. To date, there are 137 banks in Ukraine. However, according to the forecast of the World Bank, the number of banks may be reduced to 100 in 2016.
Margarita Andreyeva
If you see a spelling error on our site, select it and press Ctrl+Enter