Polish diplomat says cooperation agreement with Ukraine foresees arms supplies
Minister-Counsellor, Deputy Head of the Mission at the Embassy of the Republic of Poland to Ukraine Rafal Wolski reveals that an agreement on military technical cooperation signed by the Defense Ministers of Poland and Ukraine in Warsaw foresees shipments of arms and military hardware, according to an UNIAN correspondent.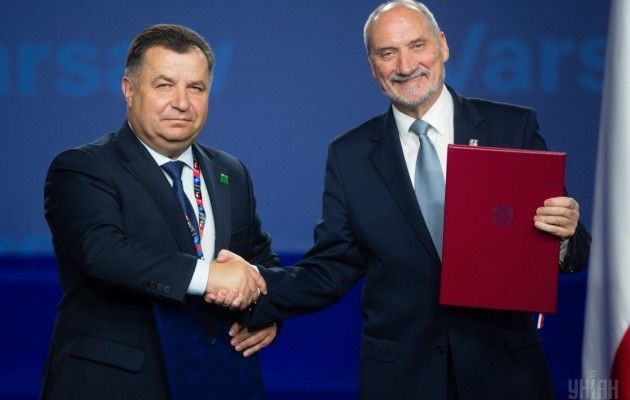 "At the [NATO] summit, Poland's Minister of National Defense Antoni Macierewicz and Ukraine's Defense Minister Stepan Poltorak signed an agreement on the supply of weapons and military hardware, and on the provision of services of military and technical character," Wolski said at an international conference on the subject "The NATO Summit in Warsaw: Results and Conclusions for Ukraine."
Ukraine, Poland sign agreement on military technical cooperationWhat is more, joint military drills are currently under way and Ukrainian soldiers participate in training in Yavoriv, Lviv region, jointly with the United States, the United Kingdom, Canada, and Lithuania, Wolski said.
The agreement was signed on the sidelines of the Warsaw NATO Summit, which took place on July 8-9.
If you notice a spelling error, please highlight it with your mouse and press Ctrl+Enter