Liquid radioactive waste treatment plant launched in Kyiv region
Its annual design capacity is 10,500 barrels filled with solidified radioactive waste.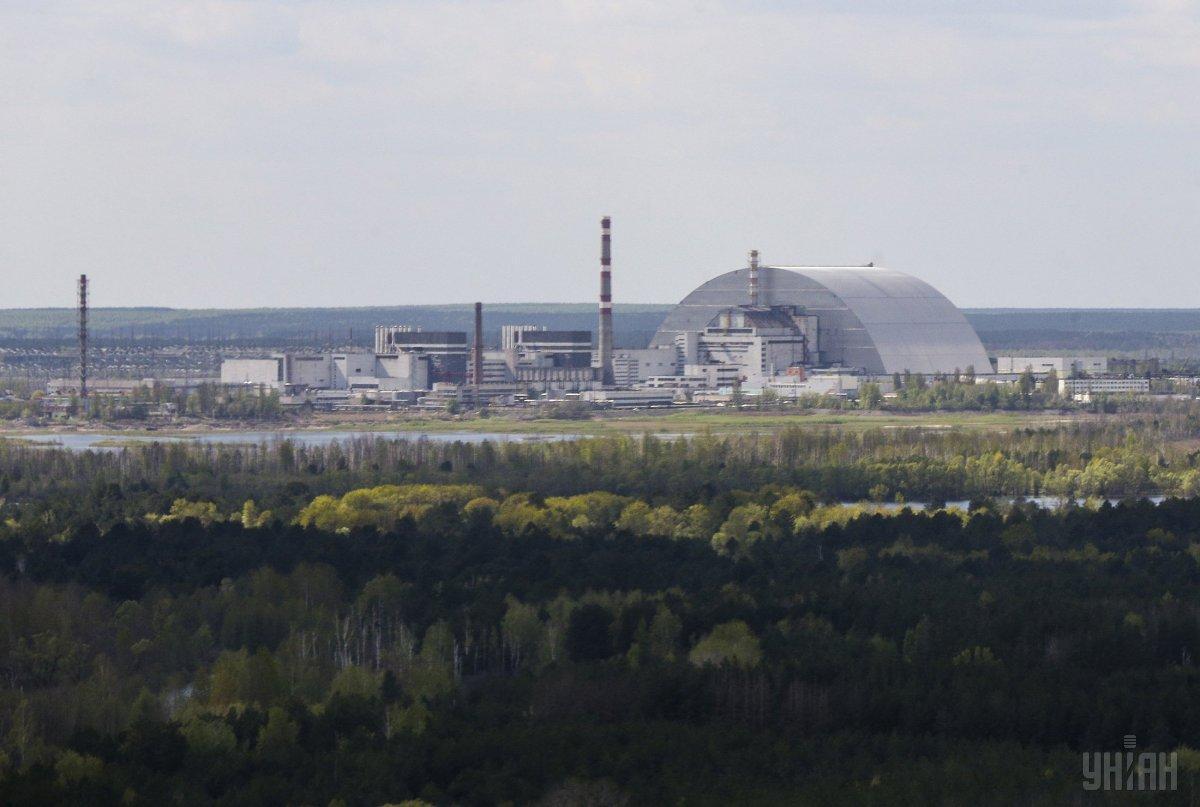 The plant is located in the Chornobyl Exclusion Zone / Photo from UNIAN
A liquid radioactive waste treatment plant has been launched at the decommissioned Chornobyl nuclear power plant's site in Kyiv region, according to the State Agency of Ukraine on Exclusion Zone Management.
"The liquid radioactive waste treatment plant has begun work at the Chornobyl NPP. During the first week of its operation, it processed 2,755 kg of liquid radioactive waste (still residue)," it said.
According to Chornobyl NPP specialists, liquid waste is processed in several stages and, as a result, it is solidified in the form of a cement compound, which is a safer form of radioactive waste storage and disposal.
Read alsoChornobyl: Ex-president tells who decided to build nuclear power plant near Kyiv
Thirty-four barrels filled with processed radioactive waste are now in the waste aging hall at the Chornobyl NPP's industrial site. After the aging and radiation monitoring for compliance with the acceptance criteria for disposal, the barrels will be sent for disposal in a specially equipped near-surface solid radioactive waste repository.
"To date, the design capacity is being reached in phases. Gradually, the plant should reach forty-two 200-liter barrels (packages) for disposal per day. With the plant's uninterrupted operation throughout the 250 working days, it is 10,500 barrels per year," the press service of the State Agency of Ukraine on Exclusion Zone Management quoted Chairman Vitaliy Petruk as saying.
As reported by UNIAN, the State Architectural and Construction Inspectorate of Ukraine in April 2018 issued a license to the liquid radioactive waste treatment plant for compliance with building standards.
UNIAN memo. The project for the construction of a plant for liquid radioactive waste treatment was approved by an order of the Cabinet of Ministers of Ukraine in 2001. The plant is located in the Chornobyl Exclusion Zone.
The construction of the plant was completed in 2014, but its commissioning was delayed over the introduction of new construction standards. The plant had to upgrade its fire and lightning protection systems and carry out wall insulation works, which took time and, accordingly, caused a delay in the commissioning of the facility.
If you see a spelling error on our site, select it and press Ctrl+Enter