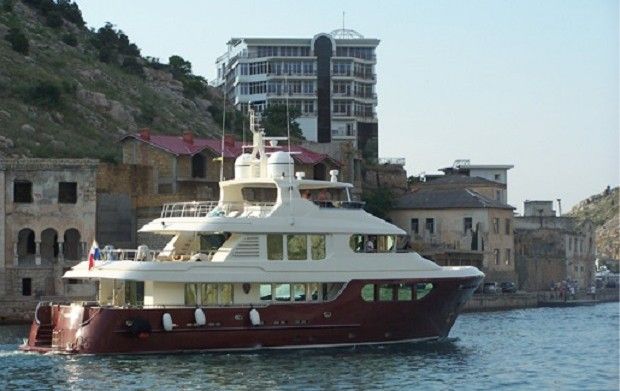 ostro.org
Earlier, at a time when Viktor Yanukovych was President of Ukraine, the yacht stationed in Balaklava port [Crimea], and there were no reports ever about all of her exits from the bay, which is in breach of conventional rules of navigation.
However, more than six months ago, the yacht disappeared from geolocation radars. Later, the journalists managed to find BANDIDO near the Turkish coast in Fethiye – one of the most popular resorts in the Aegean Sea.
Read alsoEU studying court judgements to annul freezing of assets of five Yanukovych alliesMoreover, Yanukovych's "treasure" is now being chartered, meaning any wealthy customer can rent a boat. The yacht's location and rental price are available online. International charter companies offer to book a cruise on the presidential yacht. "Any money-bag can rent BANDIDO only for EUR 9,000 a day or EUR 40,000 a week," the reporters say.
However, it is surprising that, knowing the dislocation of Yanukovych's yacht, the prosecutor's office is in no hurry to impose arrest on it. Despite a tricky purchase scheme of the yacht – through offshore in Panama – it is quite possible for special services to find the real owners.
Read alsoMan who helped Yanukovych flee appointed Tula region governor – mediaHowever, the unified state register of court decisions has no mentionings of BANDIDO yacht. "The fact that the property of Yanukovych is floating under the Ukrainian flag in international waters is the irresponsibility of the Prosecutor General's Office, which had to ask its partners abroad to arrest the boat," the head of anti-corruption Center Vitaliy Shabunin said.