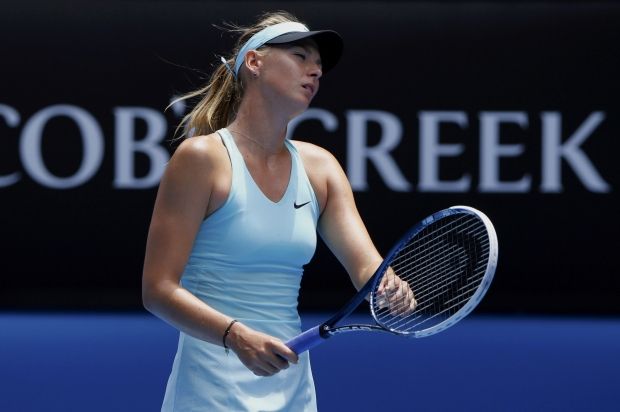 REUTERS
"I let my fans down, I let the sport down that I have been playing since the age of four and I love so deeply," Sharapova said, according to The Guardian. "I know with this I face consequences and I don't want to end my career this way and I really hope I will be given another chance to play this game."
The drug is called meldonium, though Sharapova said she had been using it under the name of mildronate and was unaware of both the different name and the fact it is on the World Anti-Doping Agency's banned list until she received a letter notifying her of the positive test 10 days ago.
Read alsoEvidence of suspected tennis match-fixing revealedOne of Sharapova's biggest sponsors, Nike, announced it had suspended its relationship with her while the investigation continues. "We are saddened and surprised by the news about Maria Sharapova," a Nike statement read.
However, Shamil Tarpishchev, president of the Russian Tennis Federation, told the Russian news agency TASS he expected Sharapova to be available for this summer's Rio Olympics after describing the positive test as "nonsense".
Read alsoTwo senior ex-officials of Russia's Anti-Doping Agency die within 2 weeksSharapova's announcement is almost unprecedented for a top athlete. Most sports stars try to hide positive tests for performance-enhancing drugs, hoping news will not break until a suspension is revealed. But few athletes are like Sharapova who has made herself into the highest-paid female in sport, earning more than $20 million annually, through a series of high-end endorsement deals. The implication that Sharapova has been cheating can be a devastating blow to those deals.
Read alsoAdidas to end IAAF sponsorship deal early in wake of doping crisisBy revealing the test results herself she is attempting to take control of the story, hoping that by being up front people will believe she is being honest and really was taking mildronate for health purposes.