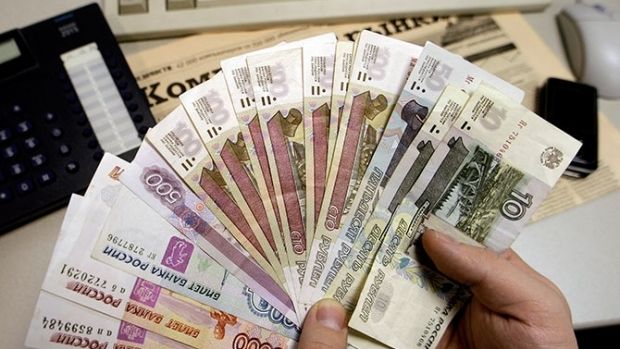 REUTERS
As of 1545 Moscow time, the ruble had lost 27 cents against the dollar and 43 cents against the euro, reaching RUR 41.68 to the dollar and RUR 52.81 to the euro, Russian news agency TASS reported.
The ruble's benchmark currency basket increased by 33 kopeks to RUR 46.68, putting the exchange rate in the intervention zone of the Russian central bank, TASS said.
The boundaries of the currency basket were set in the range of RUR 37.30-46.30. On October 21, the foreign exchange interventions of the Russian central bank amounted to RUR 540 million (about $13 million).
In the afternoon the ruble accelerated its downward slide, hitting a new historic minimum in the absence of both internal and external support.
Oil prices resumed their decrease as the afternoon went on, though they had rebounded slightly during the day. Market players are said to be waiting for tomorrow's revision of the rating of Russia by the S&P agency and news about sanctions from today's summit of EU leaders.
Analysts are not optimistic about the short-term prospects for the Russian ruble, but say they do not rule out a reversal in the downward trend in the medium term.