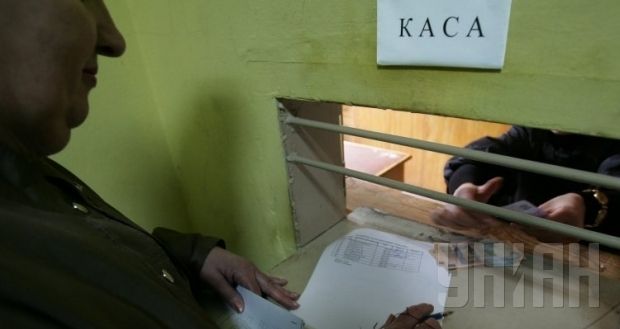 Tax reform is required to bring the Ukrainian economy out of the shadows, experts say / Photo by UNIAN
In order to reduce the share of the shadow economy, which amounts to 20-50% of the country's GDP according to various estimates, the government has to carry out effective reforms, in particular, in the tax and banking areas, as well as in the labor market.
The scale of the problems facing the Ukrainian government as it struggles to reform the country's sickly economy were outlined by experts of the International Centre for Policy Studies at a conference on Friday.
"The shadow economy is a problem faced by almost all countries in the world," one expert said.
"But in some cases, its share in the country's GDP stands at a level that does not have a significant impact on the economy of a country, while in other cases it clearly demonstrates the presence of an entire system of shadow economic relations. Unfortunately, Ukraine has to be put in the latter category, with the shadow economy standing at 20-50% of GDP."
The shadow economy in the country has thrived due to inefficient state governance, which is reflected in the mutual distrust between business and government, the experts said.
Furthermore, the economy has been adversely affected by inefficient tax administration, labor market challenges related to the low financial incentives connected to official remuneration, insufficient monetary controls, and high crime rates in the country.
Experts believe that the challenge of eliminating the shadow economy can be addressed with the help of effective tax reform that provides equal taxation conditions for all business entities, reduces the tax burden, and ensures efficient tax administration.
The banking system is another field in which reform is greatly needed, the experts noted. This must start with making the activities of the National Bank of Ukraine, the country's central bank, more transparent. The nationalization of the banks is not considered to be a good strategy and the outflow of domestic capital to offshore havens must be prevented.
With regard to the labor market, experts suggested that the pension system be reformed. In particular, businesses should bear more responsibility for employing people unofficially, and a redistribution of responsibilities between the employee and the employer is needed in this regard.