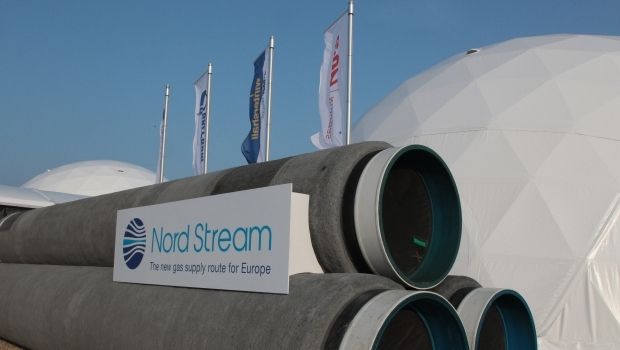 The Ukraine conflict may have dealt a fatal blow to Russia's plans to extend Nord Stream / Photo from gazprom.ru
The European Union has gone cold on the project since the conflict in Ukraine broke out, due to the sanctions against Russia the EU imposed in response to Moscow's meddling in Ukraine, and worries over Europe's overdependence on Russian gas supplies, John Lough, associate fellow on the Russia and Eurasia Program at UK think tank Chatham House told the newspaper.
British officials had been in favor of the pipeline project two years ago when it was first mooted, but the Ukraine conflict and the resulting tensions in EU-Russian relations have all but dealt a death blow to the plans, the expert said.
"Given the current tensions in the relations between Russia and the Western countries, I see no possibilities for the project to go further than the drawing board," Lough said.
Gazprom and its consortium partners carried out feasibility study in February this year, but the European authorities refused to authorize the project in view of the fact that it would increase the EU's dependence on Russian gas. Then Gazprom's partners started to abandon a consortium it had set up to build the pipeline as it became clear that the project had scant prospects for implementation, according to the Times.
Worries over stable gas supplies continue to plague Europe as winter approaches.
 "Ukraine remains fragile, and it is not clear how Kyiv is going to ensure reliable gas supplies during the winter season," Lough said
"This is hardly a favorable time for Gazprom to continue its expansion into the European market."
The Nord Stream Consortium, 51% of which is owned by Gazprom, was intending to build two undersea pipelines, in addition to one already built that supplies Russian gas to Germany via the Baltic Sea, to supply gas to the UK and the Netherlands. According to the Times, the British multinational oil and gas company BP had been planning to join the consortium.