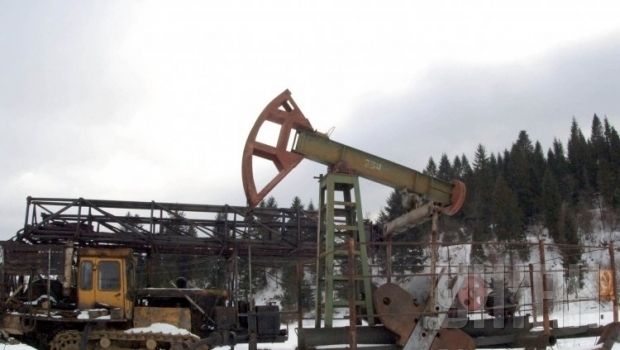 Continued falls in oil prices will hit the Russian budget hard / Photo by UNIAN
This week Goldman Sachs analysts spoke of a tipping point having been reached, the Ukrainian newspaper Zerkalo Nedeli (Mirror of the Week) has reported, citing Bloomberg Businessweek.
An article in the publication entitled "The new oil order" argues that good times have come for U.S. oil producers. According to Goldman Sachs forecasts, the price for West Texas Intermediate crude oil will hit $75 per barrel in the first half of 2015 with Brent crude being priced at about $85, which is in line with the current price.
The shale gas boom in the US is unlikely to slow down unless oil prices are sufficiently low, making the shale gas industry less profitable. Many expert analyses suggest U.S. shale gas producers are now barely breaking even.
According to some experts, oil prices will stabilize at around $80 per barrel, while others see them falling to as little as $60. Changes in the U.S. oil industry will not most likely take long in coming. The current trend is that more powerful drilling companies take over from weaker ones, with no signs of a slowed growth trend in this market. Over the past five years, oil production has increased fourfold in the United States.
The shale boom has finally demonstrated that it is having a substantial impact on the U.S. economy, which, in turn, has improved the country's trade balance owning to lower oil imports and increases in its own oil and gas output.
The drop in oil prices will eventually begin to adversely effect the economies of some producer countries and their ability to cope with the current trend. Some of the biggest oil-producing countries have been able to avoid running budget deficits only thanks to sustained high prices for oil.
The current price tendency for the major OPEC producers - Kuwait, UAE, Qatar and Saudi Arabia - is still acceptable. However, according to the Goldman Sachs estimates, such prices may have dire consequences for a number of other countries, like Russia. The stable growth of the Russian economy can be supported only with oil prices at $101 per barrel, $126 for Iraq, and $133 for Iran.
As UNIAN earlier reported, under the current EU sanctions regime oil production in Russia may drop by almost 30% over the next decade.