Yatseniuk orders scheme for paying for Russian gas
The calculation of advance payments for future gas supplies will depend on fuel consumption figures provided by state gas company Naftogaz Ukrainy, Ukrainian Prime Minister Arseniy Yatseniuk said on Friday at the meeting of the government's energy crisis team, an UNIAN correspondent reports.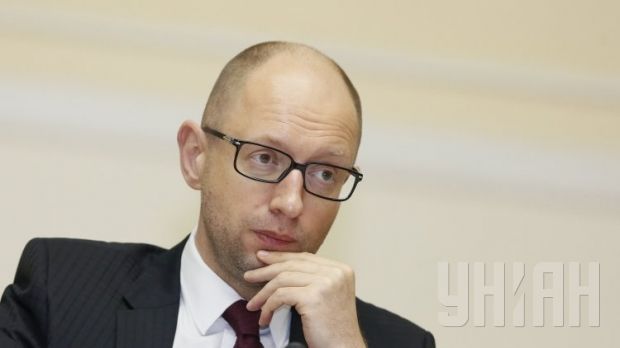 Ukraine will have to pay Russia $4.6 bln for gas by the end of the year / Photo by UNIAN
Yatseniuk instructed the Ministry of Finance, the National Bank of Ukraine and the National Joint Stock Company Naftogaz of Ukraine to begin the procedure of paying off debts for Russian gas and advance payments for new supplies, which must be implemented before the end of the year.
"According to the signed tripartite protocol between Ukraine, EU and Russia on October 30 in Brussels, the Ministry of Finance, the National Bank of Ukraine and Naftogaz Ukrainy must begin the procedure of payment for the produced gas and for the additional injection in gas storage by the end of the year," Yatseniuk said.
"Of course, everything will depend on the amount of gas consumed by Ukrainians," Yatseniuk added. 
Ukraine has implemented a program of energy conservation measures to cut spending on energy imports, which until recently consisted largely of imported Russian gas. The country is also diversifying its gas imports, taking supplies from Poland, Hungary and Slovakia.
If you see a spelling error on our site, select it and press Ctrl+Enter