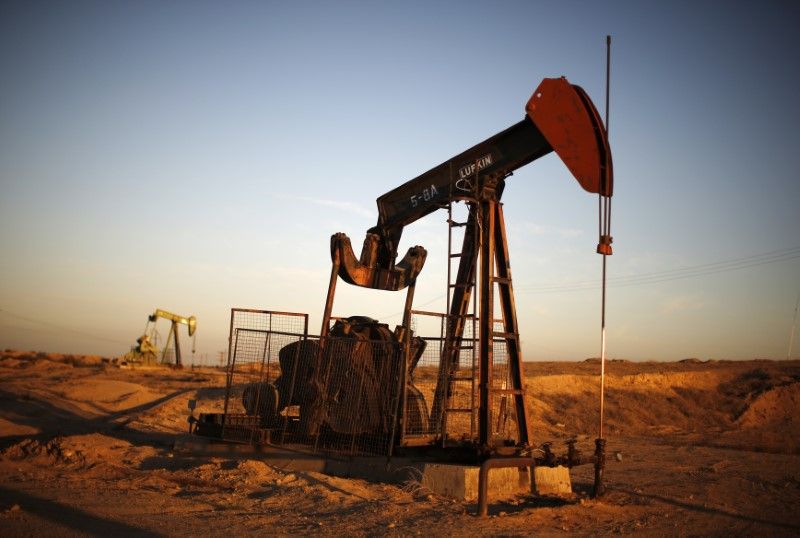 REUTERS
Oil prices were stable on Wednesday after posting two days of declines at the start of the week.
Support came from a report that U.S. crude inventories are not rising as much as expected during the spring season now starting, implying healthy demand, and from strong China data, Reuters said.
Read alsoReuters: Oil prices fall on relentless rise in U.S. crude output
U.S. West Texas Intermediate (WTI) crude futures CLc1 were at $60.76 a barrel at 0430 GMT, up 5 cents, or 0.1 percent, from their previous close.
Brent crude futures LCOc1 were at $64.59 per barrel, down 5 cents, or 0.1 percent.
U.S. crude inventories rose by 1.2 million barrels in the week to March 9, to 428 million barrels, the American Petroleum Institute said on Tuesday. That compared with analysts' expectations for an increase of 2 million barrels.
Some support also came from China, where January-February domestic crude oil production fell 1.9 percent on the year to 30.37 million tonnes, equivalent to 3.77 million barrels per day (bpd), according to data from the National Statistical Bureau on Wednesday. At the same time, crude oil throughput rose 7.3 percent to 93.4 million tonnes, implying a need for more imports.
Despite this, oil markets remain relatively weak. Prices have not returned to their January highs of over $70 per barrel for Brent and almost $67 for WTI.
"The ever-expanding U.S. supply continues to pose significant downside risk to oil prices," said Stephen Innes, head of trading for Asia/Pacific at futures brokerage OANDA.