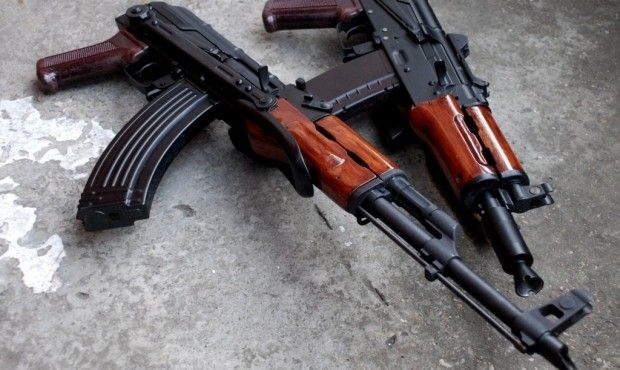 The iconic AK-47 assault rifle / Photo from blog-donbassa.com
U.S. prosecutors have opened a criminal investigation into a Florida factory that makes shotguns modeled after the iconic AK-47 assault rifle and is run by executives with ties to top allies of Russian President Vladimir Putin.
The U.S. attorney's office in Miami is seeking records related to Kalashnikov USA's 2015 request for state and local tax breaks, according to a grand jury subpoena sent to the city of Pompano Beach, Florida this week. Federal prosecutors are investigating the business practices of RWC Group LLC, which owns Kalashnikov USA's plant in Pompano Beach, a person familiar with the investigation said, Bloomberg reported.
Read alsoWashington's new anti-Russian sanctions become effective
It's unclear which business practices are under investigation, and a spokeswoman for the U.S. Attorney's office in Miami declined to confirm or deny any probe. Representatives for the company didn't respond to repeated requests for comment, but a top executive for RWC Group and Kalashnikov USA has said the manufacturer is doing nothing wrong.
Nonetheless, the company's past links to Russia – and its storied state arms maker Kalashnikov Concern JSC – have drawn increasing scrutiny in the weeks since the February 14 mass shooting at a high school in nearby Parkland, Florida. RWC Group became Kalashnikov's sole U.S. distributor in 2012, and the Russian company planned to sell 200,000 guns a year in America through that arrangement.
But in 2014, the U.S. Treasury imposed economic sanctions on Kalashnikov Concern and other Russian arms makers to punish Putin for supporting separatists in the Ukraine. RWC Group has said that since then, it has cut all ties to Russia and Kalashnikov Concern and is fully complying with the U.S. sanctions.