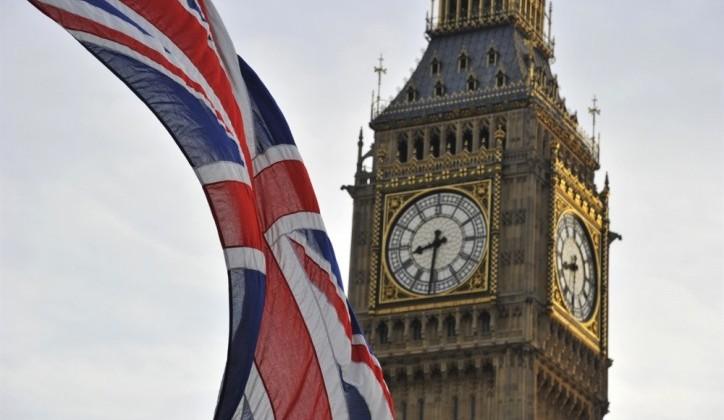 REUTERS
On the same day that PM Theresa May expelled 23 Russian diplomats in anger at the Kremlin, bankers in the City were busy filling order books for billions of dollars of Russian bond deals.
Just hours after May's retaliation for the poisoning of a Russian double agent living in Salisbury, Gazprom issued a $750 million Eurobond in London. The next day, the Russian government issued a $4 billion bond in London, according to the Financial Times.
Some are convinced the crisis will blow over; the business involved is simply too lucrative for all parties.
Last year was a near-record for Russian bond issuance in London, in spite of sanctions imposed after the 2014 annexation of Crimea. There are now 57 predominantly Russian companies listed on the London Stock Exchange, more than anywhere else outside Moscow.
Russian money has made inroads at Westminster, with the most recent example being Oleg Deripaska. An oligarch close to Vladimir Putin who has had difficulties in the past securing a U.S. visa, Mr Deripaska hired the former Conservative energy minister Greg Barker and the firm run by Labour grandee Peter Mandelson to work for his EN+ energy company.
Read alsoEU recalls envoy from Russia, blames Moscow for spy poisoning in UKOther prominent peers including Robert Skidelsky, David Owen and Paul Myners have taken lucrative posts on the boards of Russian companies often controlled by oligarchs close to the Kremlin.
And this week, the Conservative party was accused of accepting more than GBP 3 million in "Russia-linked" contributions since 2010, including the GBP 160,000 last year paid by the wife of Mr Putin's former deputy finance minister for the privilege of playing tennis with Boris Johnson, the foreign secretary.
But some politicians think the scale of recent outrages is beginning to outweigh the years of Russian munificence. "I think the government is starting to get the message," said Chris Bryant, a Labour MP who chairs parliament's all-party group on Russia and wants tougher scrutiny of incoming Russian wealth. "We've got to clean up our act."
Transparency International estimated that Russians accounted for about a fifth of some GBP 4.4 billion in UK property acquired via what it deemed "suspicious wealth". The buyers are not necessarily occupants, it claims, but people using British property as a safe-deposit box for money they are sending abroad.
Read alsoRussian denials of spy poisoning "increasingly absurd" - JohnsonSome now have the distinct feeling of an era drawing to a close — if it has not ended already. "The world has changed," said Gary Hersham, a London property agent who is regarded as one of the kings of the Russian trade.
However, Mr Hersham, founder of Beauchamp Estates, saw Russian money beginning to flow out of the UK property market and expects that trend to continue. "We used to get 20 to 30 calls a week," he said. "We're lucky now to get one or two."
"In my opinion we are going to see a net-sale of properties by Russians," he said, adding that the Kremlin was now pushing rich Russians to return. "They have been told in no uncertain terms: 'What's wrong with education system in Russia?'"
For some Russians in London, the vast majority of whom are not oligarchs and not necessarily fans of the Putin government, the current crisis has been a rude awakening. They express the same wounded feelings as affluent French and Italian expatriates stung by Brexit.
With the advent of sanctions, some British private banks are said to have trimmed their Russian business. The commissions from Russian-listed share trading is a small fraction of the London Stock Exchange's overall business.
On closer inspection, even last week's bond offering may have been less robust than it first appeared. The sovereign offering was handled entirely by a Russian bank, VTB Capital. It included an unusual clause that allows Moscow to repay part of the proceeds in roubles if need be — suggesting that many of the buyers may have been Russians repatriating their wealth on the Kremlin's orders.