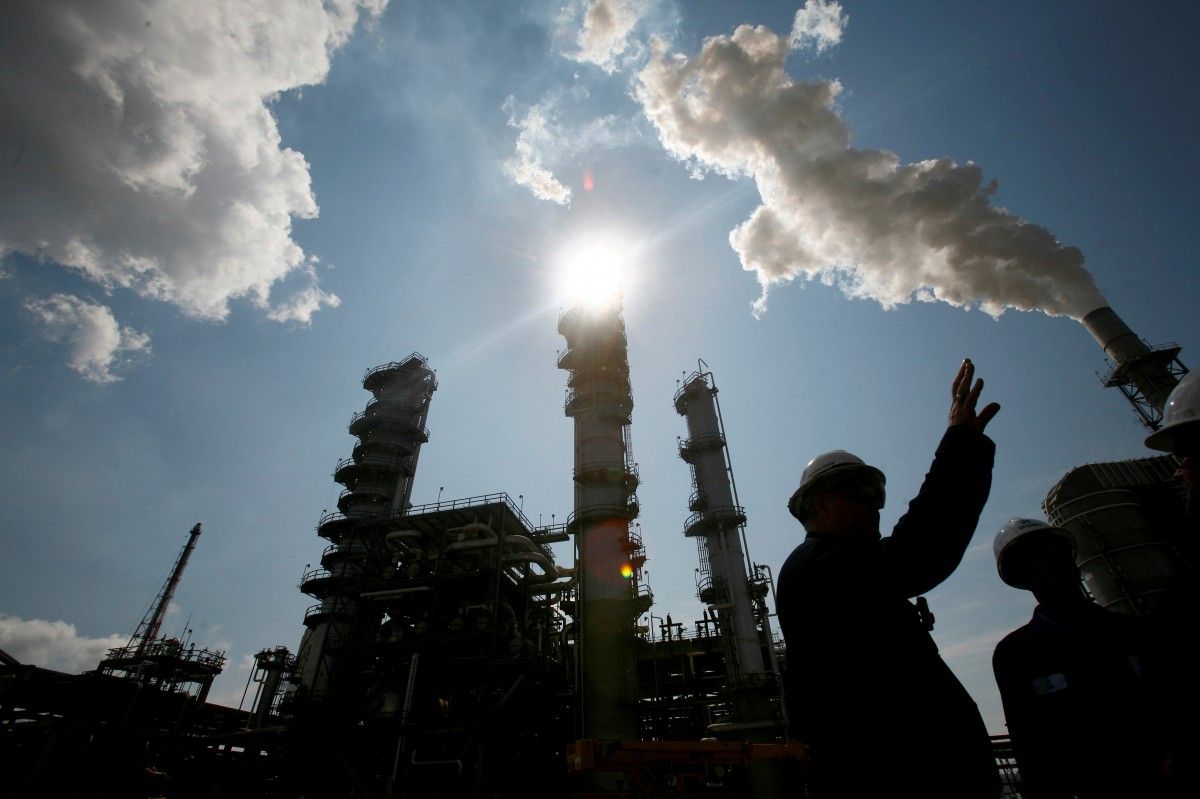 REUTERS
Oil prices rose on Thursday as the producer cartel OPEC and other suppliers look set to continue withholding output for the rest of the year and potentially into 2019.
U.S. WTI crude futures CLc1 were at $64.62 a barrel at 0354 GMT, up 24 cents, or 0.4 percent, from their previous settlement, Reuters said.
Brent crude futures LCOc1 were at $69.81 per barrel, up 28 cents, or 0.4 percent.
The Middle East-dominated Organization of the Petroleum Exporting Countries (OPEC) together with a group of non-OPEC producers led by Russia started cutting output in 2017 to rein in oversupply and prop up the market.
Brent, off which OPEC prices most its crude exports, has risen by around a quarter since then, which has lead to speculation that the restraints on production may be lifted.
Read alsoReuters: Oil prices fall on surprise U.S. inventory rise; China crude volatile
But sources at OPEC told Reuters this week that the group and its allies were set to keep their deal on cutting production for the rest of 2018.
Despite this, Brent remained below $70 and WTI under $65 per barrel, weighed by rising crude inventories and production in the United States.
Commercial U.S. crude inventories rose by 1.6 million barrels in the last week C-STK-T-EIA to 429.95 million barrels, the Energy Information Administration (EIA) said on Wednesday.
U.S. crude oil production hit a record, at 10.43 million barrels per day (bpd) C-OUT-T-EIA. That puts the United States ahead of top exporter Saudi Arabia. Only Russia pumps out more, at 11 million bpd.
In China, Shanghai crude oil futures ISCc1 opened Thursday's morning session down nearly 2 percent, pushing the new market close to parity with U.S. prices.
The latest drop takes the fall since the contract's launch on Monday to 10 percent.
Despite high volatility this week and some remaining scepticism about Shanghai's trading hours as well as doubts about the process for physical delivery of crude under contract, most analysts expect the contract to establish itself as a third global oil price benchmark next to Brent and WTI.
Goldman Sachs said in a note to clients that there was "finally, an exchange traded price for Chinese crude oil."
The U.S. bank said Shanghai's "start of trading was relatively successful (as)... it is the first onshore Chinese commodity contract that allows direct trading by foreign investors and is denominated in RMB (yuan), indirectly promoting the use of the Chinese currency."
Goldman said Shanghai crude futures represented 3 percent of combined WTI and Brent trading volumes since its launch on March 26.