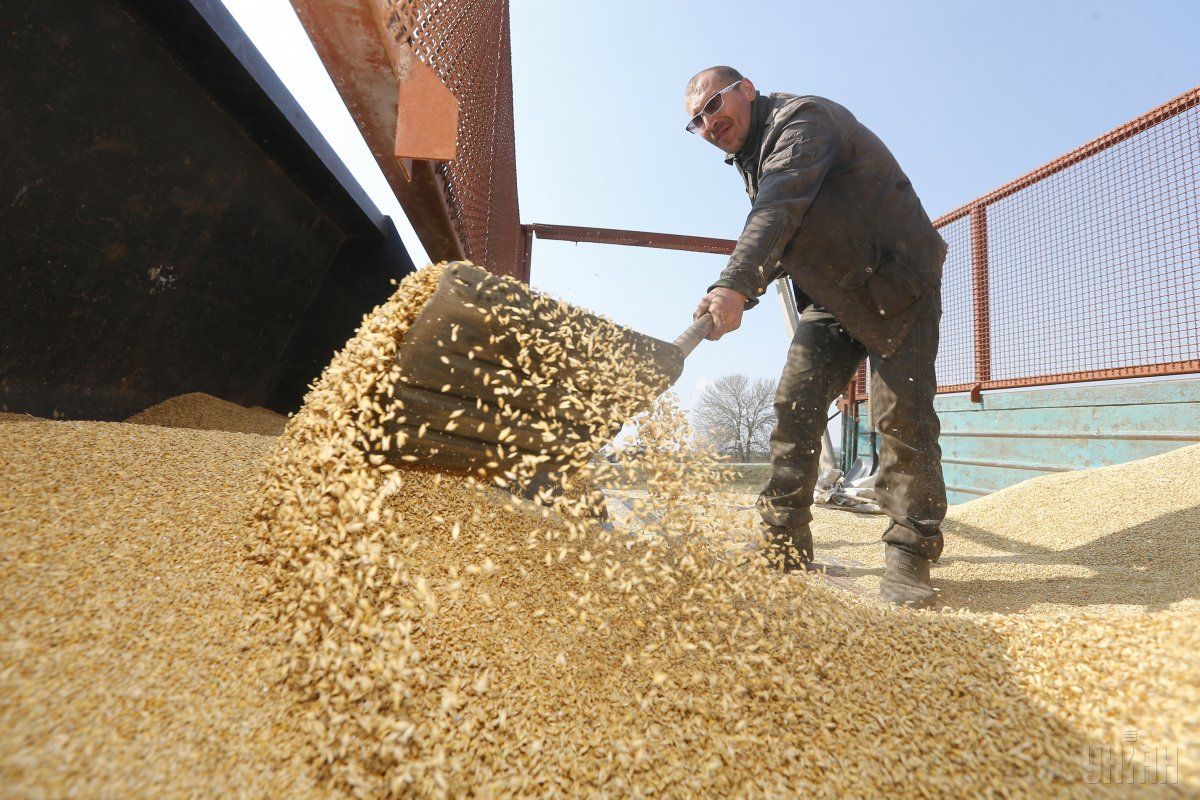 Photo from UNIAN
Ukrainian corn is set to garner support from China's 25% tariff on U.S. corn announced Wednesday in retaliation for U.S. tariffs on Chinese products, market participants said Wednesday.
Ukrainian corn usually tracks Chicago futures, according to S&P Global Platts.
Read alsoUkraine to raise 2017/18 flour exports by 20% - analyst
The front-month CBOT contract was 3.5% lower on the news by 1000 GMT after a rally late last week to an almost eight-month high from a on-month low on a lower U.S. corn acreage forecasts.
Ukrainian Panamax port FOB Handysize prices for first-half May loading were heard at $206/mt, down $4 on the day but bids were steady at $204/mt.
With the arbitrage route to China effectively shut from the U.S., demand from Ukraine and other Black Sea origins is likely to pick up, sources said.
Given China's huge demand for corn, reflected in its 4 million mt import forecast by the U.S. Department of Agriculture's most recent WASDE report, up 1 million mt from the February report, some sources say they believe Ukrainian prices could hit a 21-month high.
"I think we will [likely] see [trades] at $210/mt for May-loading before the end of the week," a source said.
Another source agreed there could be a bigger pull from China but warned of the push from other markets.
"The closure of the Chinese market to U.S. farmers could see U.S. supply flood other key markets for Ukrainian corn such as Egypt and Spain," the source said, adding that U.S. corn flows to Egypt have increased recently due to price competitiveness.
Ukrainian corn sellers had forecast 1 million mt of corn to make its way to Egypt in April ahead of Ramadan. In February and March, Egypt had purchased just under 1 million mt from Ukraine.
Similarly, Spain, one the biggest buyers of Ukrainian corn in the EU this year, imported over 300,000 mt of Ukrainian corn in February and March.
However, given the bullish climate for corn such as lower yield estimates in Argentina and lower acreage forecasts in the U.S., sources see more supportive factors for Ukrainian corn.
Some sources said U.S. corn premiums would also increase to compensate for lower CBOT futures.
Nonetheless, with the Chinese imposing a 25% tariff on U.S. soybeans, the main export market for which is China, sentiment is incredibly bearish.
Given the price correlation between corn and soybeans as animal feed, sources say this too could drive U.S. corn prices down.