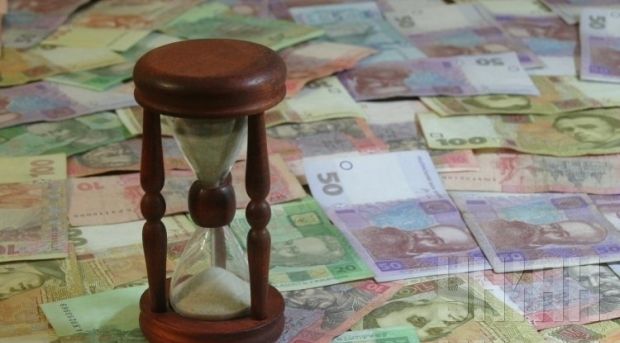 The collapse of the hryvnia continues / Photo by UNIAN
Quotes for the hryvnia in trading on the interbank market had reached values of UAH 14.10/15.50 by 1230 on Monday, UkrDealing said.
According to the site, hryvnia quotes against the euro were UAN 18.8928/19.3907. Quotes for the hryvnia against the Russian ruble were UAH 0.3349/0.3441.
As UNIAN reported earlier, the NBU from November 5 introduced the practice of holding daily currency auctions in small volumes using a Dutch auction scheme to establish the equilibrium level of the normal exchange rate or stabilize the exchange rate at the current level.
Following each of three auctions held on November 5, 6 and 7, there were steep downside rate corrections of the hryvnia, which by Friday had sagged to UAH 14.80/15.20 to the dollar. The NBU on Friday set its lowest ever official hryvnia/dollar exchange rate of UAH 14.47 to the dollar.
According to bankers, on economic grounds the exchange rate should be in the range of UAH 13.50-14 to the dollar, but the weakening rate reflects expectations of a possible escalation in the conflict in the east of Ukraine.
National Bank of Ukraine Governor Valeriy Gontareva, the state official charged with defending the stable value of the hryvnia,  said earlier on Ukrainian television's 1+1 channel that it would be best for the calculation of the 2015 state budget of Ukraine to forecast an exchange rate not higher than UAH 12.95 UAH to the dollar.