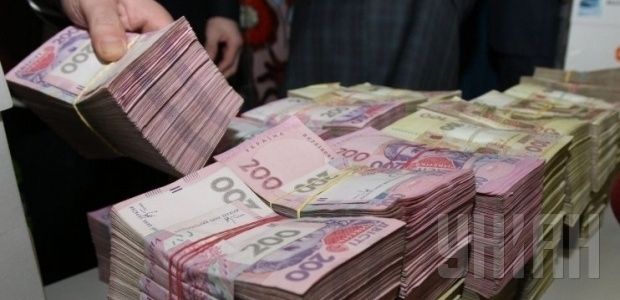 UNIAN
"In accordance with the fourth part of Article 15 of the Budget Code of Ukraine it is necessary to increase the sources of financing the general fund of the state budget, established by the Law of Ukraine 'On the State Budget for 2014' on the classification code of borrowing of UAH 16.637 billion, due to a decrease in the volume of funding sources of the state budget on the classification code of budget financing of revenues from privatization of state property, in compliance with the maximum volume of the annual state budget deficit," the report read.
The Ministry of Finance has been instructed to coordinate its actions with the Committee of the Verkhovna Rada on the Budget and to amend the budget plan.
As UNIAN reported earlier, the Ministry of Finance of Ukraine increased the deficit of the state budget of Ukraine in 2014 by UAH 22 million, up to UAH 40.105 billion. It also increased its forecast of the consolidated budget deficit by UAH 24 million, to UAH 32.894 billion. According to updated data of the ministry, state budget revenues for the third quarter of 2014 were UAH 260.869 billion, and the revenues of the consolidated budget were UAH 333.415 billion, while cash expenditures of the state budget in January-September amounted to UAH 298.766 billion, and the expenditures of the consolidated budget are UAH 364.069 billion.
The budget deficit in January-August 2014 was UAH 35.205 billion, which is UAH 451.6 million or 1.3% more than the deficit for the same period of last year. On July 31, the Verkhovna Rada of Ukraine approved changes proposed by the government to the state budget for 2014, according to which state budget revenues in 2014 will amount to UAH 377.822 billion, the expenditures to UAH 441.587 billion, the budget deficit to UAH 68.564 billion, and the national debt limit level will be UAH 806.962 billion.