Head of Naftogaz: Ukraine supplying Donbas militants gas for free
Ukraine is still supplying expensive imported Russian gas to the areas of the country that have been seized by militants, but gets no payment in return, the head of Naftogaz Ukrainy has said in an interview with German broadcaster Deutsche Welle.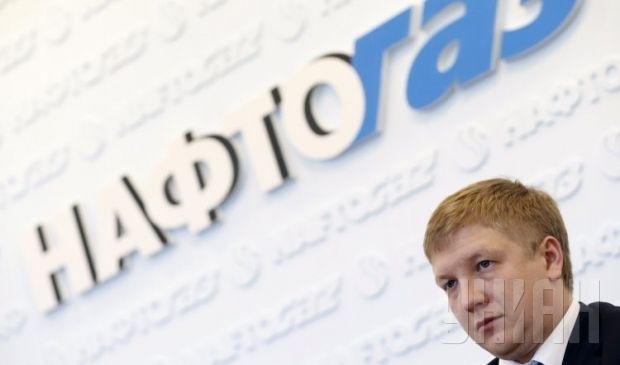 UNIAN
A transcript of the interview with Naftogaz head Andriy Kobolev has been posted on the official Web site of Ukraine's national oil and gas company.
"These areas are now under control of, in the politically correct term, armed men. They do not pay us anything, although we continue supplying gas to these areas," Kobolev said.
He said Naftogaz and Ukraine are therefore suffering from a situation in which they have to buy gas from Russia at significantly higher than market prices and then supply it free of charge to those areas which are under the "protection" of the Russian Federation.
"This is very similar to the situation in Transnistria - gas is being consumed in the breakaway republic, with the payments carried out by the central government in Moldova. We believe that such situation is, at least, incorrect, and it requires some solution," Kobolev said.
"What we mean is the financial issue and settlements. If the Russian Federation demands from Ukraine or Naftogaz as a company pay their bills, we believe that the same approach should be applied to areas that are not under our control," he said.
Naftogaz earlier stated that it may suspend its gas supplies to the Anti-Terrorist Operation area in eastern Ukraine.
If you see a spelling error on our site, select it and press Ctrl+Enter