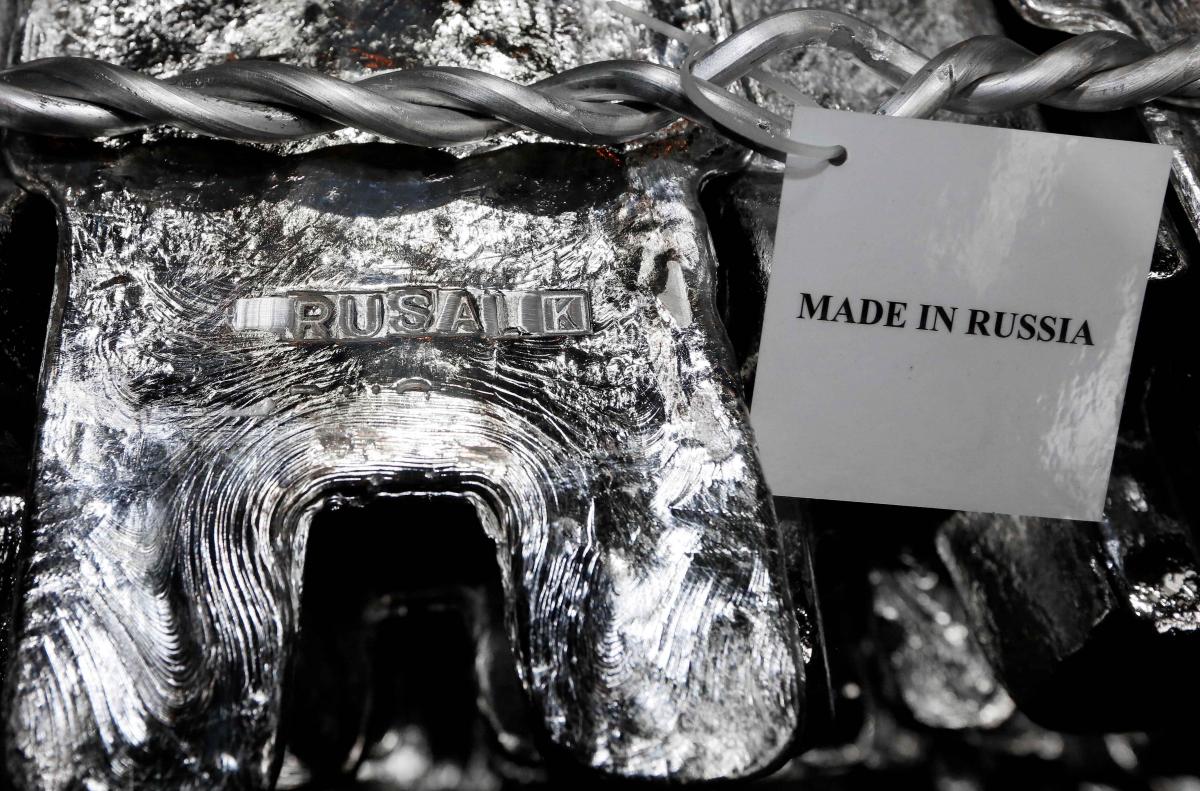 REUTERS
Major Japanese trading houses have asked Russia's United Company Rusal to stop shipping refined aluminum and other products in light of U.S. sanctions on the world's No.2 producer and are scrambling to secure metal elsewhere, industry sources said.
The United States imposed major sanctions on April 6 against seven Russian oligarchs and 12 companies they own or control, saying they were profiting from a Russian state engaged in "malign activities" around the world. This included Oleg Deripaska, his Hong Kong-listed company Rusal and his new holding company En+ Group, Reuters said.
Read alsoRusal shares drop 20% on Hong Kong market against U.S. sanctions – Russian media
This has left many Japanese buyers with concerns about tightening availability, nearly doubling domestic spot premiums for aluminum and lifting global prices by a fifth.
"We have requested Rusal stop shipments of aluminum for our term contracts as we can't make payment in U.S. dollars and we don't want to take the risk of becoming a secondary sanction target by the United States," said a source at a trading house, who declined to be named due to the sensitivity of the issue.
Another source with direct knowledge of the matter also said major Japanese trading houses have asked Rusal to stop shipments for the same reason.
Rusal in Moscow declined to comment on the matter.
Rusal's Japanese clients include trading house such as Mitsubishi Corp, Marubeni Corp, Sumitomo Corp and Mitsui & Co.
Mitsubishi, Marubeni and Mitsui declined to comment, saying they do not talk about specific commercial deals.
"We are holding internal discussions on what actions are needed to take," a Sumitomo spokesman said. The trading house is also talking with customers about alternative supplies, he said.
Other Japanese buyers, including fabricators, are also still considering how best to deal with the sanctions on Rusal.
London Metal Exchange aluminum topped $2,400 a ton on Monday for the first time in more than six years and is holding near there on Tuesday. The contract has gained about 20 percent this month.
Japan buys about 300,000 tonnes of refined aluminum from Russia, about 16 percent of the nation's total import, according to the Japan Aluminium Association.
"Rusal asked us to halt payments soon after the U.S. sanctions were announced as they can't access U.S. dollar accounts," a source at a Japanese fabricator said.
The Russian smelter is still trying to find a way to continue business with customers in Japan by finding an alternative means of settlement, said the source.
This is expected to be difficult as most of its Japanese customers use local banks, which are wary of any business involving companies on a U.S. sanctions list, the source said.