Russia has 'salt crisis' because of cut in imports from Ukraine
The Russian Ministry of Agriculture has recorded a shortage of salt in Russia due to cuts in supplies from Ukraine, the Deputy Minister of Agriculture of the Russian Federation Andrei Volkov has said during the Russian Food Security forum.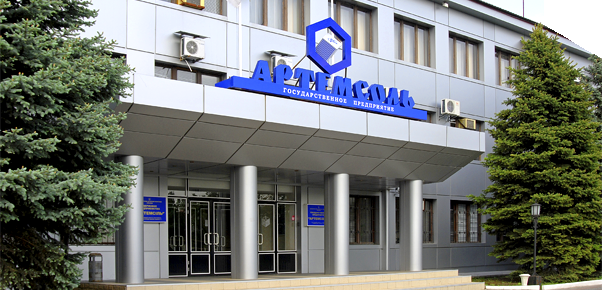 Photo from artyomsalt.com
"The indicators of the provision of salt are underestimated. This is connected with the quite large amount of salt [that came] from Ukraine," he said.
"Because of the low price for logistics it was profitable for Russian business to source it from Ukraine," Volkov said.
"Now we have to have a reorientation of supply sources," he added.
The annual demand of the Russian Federation for salt is about 1.5-1.6 million tonnes. Last year, Ukraine supplied the Russian market with 500,000 tonnes of salt, or 80% of Russia's total imports of the commodity.
The largest foreign supplier of salt to Russia is a Ukrainian state enterprise Artemsol. In 2013, the company delivered to Russia 1.6 million tones of food and technical salt.
If you see a spelling error on our site, select it and press Ctrl+Enter