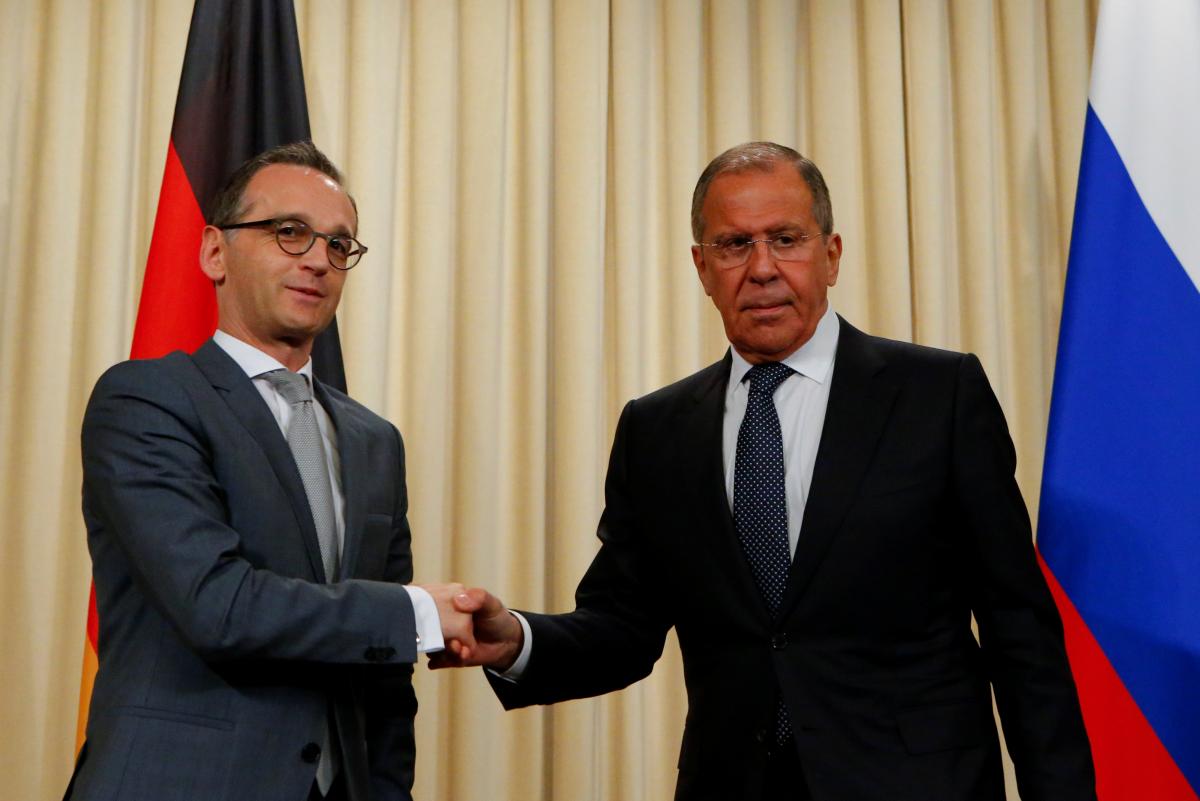 REUTERS
Russian Foreign Minister Sergey Lavrov has announced that Russia is ready to hold consultations with Ukraine regarding transit shipments of natural gas.
"As for the Nord Stream, President Vladimir Putin has already said, and the management of Gazprom and the Energy Ministry also said that we are not against keeping a certain amount of transit through Ukraine," the Russian news agency TASS quoted Lavrov as saying after talks with his German counterpart Heiko Maas on Thursday, May 10.
"The main thing is that it should be grounded in terms of economy and should be politically imposed," Lavrov said.
"We are ready for such consultations with the Ukrainian party, we told our German colleagues today about it," he added.
Read alsoBloomberg: Nord Stream 2 gas pipe partners rapped by Polish regulator
As UNIAN reported earlier, Head of GR at National Joint-Stock Company Naftogaz of Ukraine Vadym Glamazdin says Russia's gas monopoly Gazprom has been failing to fulfill its obligations under the contract for natural gas transit via Ukraine, refusing to provide pressure at the entrance to Ukraine's gas transmission system (GTS) that has been specified in the deal.
Gazprom has systemically been violating its contractual obligations and failing to support gas pressure at the entrance to Ukraine's GTS, even at a minimum required level. Despite the fact, Ukraine, using its compressor capacity, remains a reliable gas transit state before its EU partners.
Gazprom also used a tool to reduce gas pressure amid the gas crisis on March 2-3. It not only reduced the pressure at the entrance to the Ukrainian GTS, but also refused to supply gas to Ukraine in violation of the Stockholm Arbitration's award. This caused a temporary gas deficit, which was handled by reducing gas consumption and increasing imports from EU states.
The current transit contract between Gazprom and Naftogaz expires on December 31, 2019. Gazprom has already substantially reduced gas shipments across Ukraine, and expressed its plans to reduce the level further by means of transit diversification pipelines, namely Nord Stream, Turkish Stream, others.