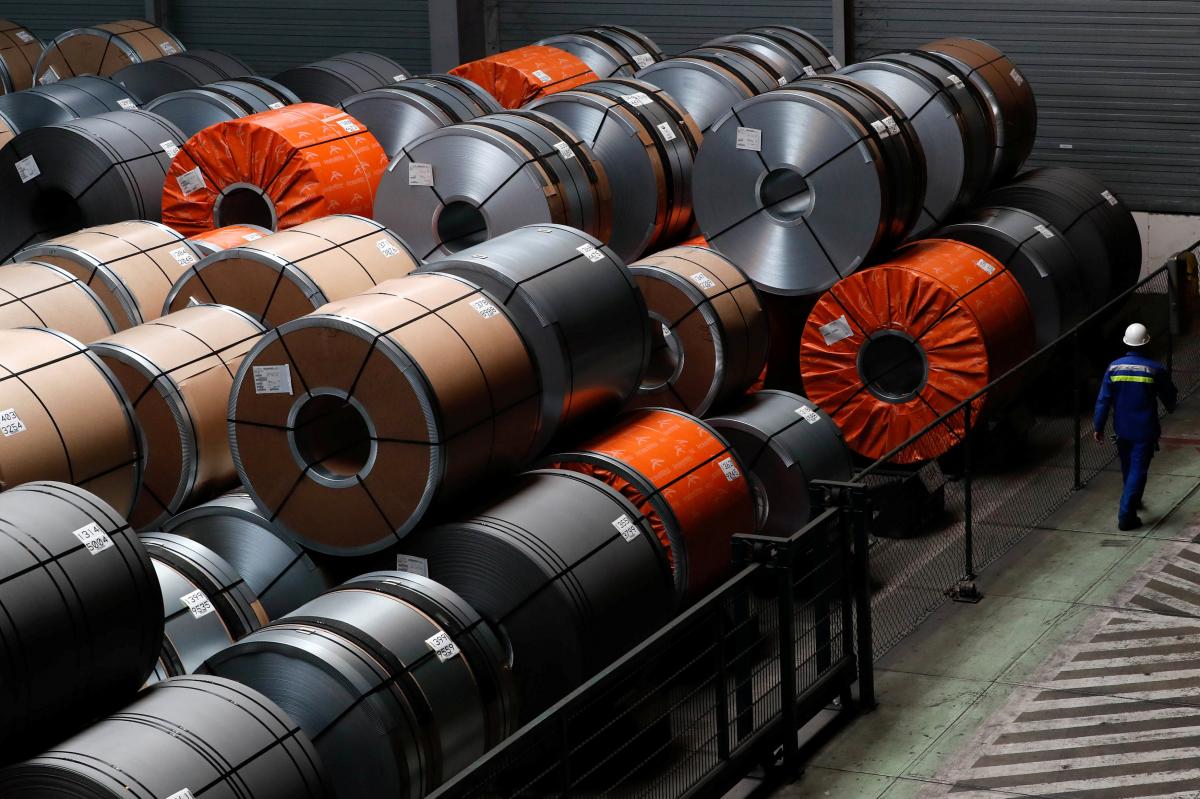 REUTERS
The Trump administration, unable to win concessions from European Union counterparts ahead of a Friday deadline, is planning to make good on a threat to apply tariffs on European steel and aluminum, according to people familiar with the matter.
The administration is expected to make an announcement as early as Thursday, The Wall Street Journal reported.
The move, which has been threatened for months, is almost certain to draw a response from the EU, which has threatened to retaliate with its own tariffs on such American products as motorcycles, jeans and bourbon.
President Donald Trump announced in March global tariffs of 25% on imported steel, and 10% on aluminum, based on national security concerns. The White House delayed implementation for some countries, giving those trading partners a chance to offer concessions to avoid the tariffs.
Read alsoUkraine ranks 13th among steel producers in AprilThe U.S. is now planning to let the EU's exemption lapse. One person familiar with the matter said the administration's plans could still change, particularly if the two sides are able to cobble together a last-minute deal, though both sides suggest such a deal is unlikely.
Commerce Secretary Wilbur Ross, who led the investigation into metal imports as a possible threat to national security, hinted on Wednesday that the EU would face tariffs. But he emphasized the U.S. wants to keep negotiating a possible deal that opens markets in Europe to U.S. exports.
European officials have said they plan to swiftly impose levies against as much as EUR 2.8 billion ($3.3 billion) in U.S. exports under a rule at the World Trade Organization that allows members to punish a country immediately for inappropriately seeking a "safeguard" against their exports.
Read alsoCan sanctions against Russian oligarchs hit their Ukraine propertyU.S. officials say the steel and aluminum tariffs – as well as possible future auto-industry tariffs – are based on national security, putting them in line with U.S. law and a WTO exception that allows trade measures that protect a country's security. The EU says the Trump administration is disguising a move to protect its steel and aluminum industries economically.