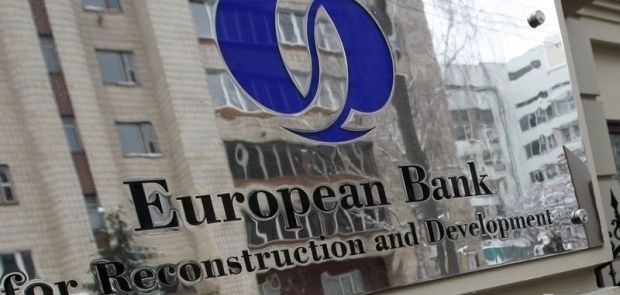 REUTERS
According to the Department of Information, Public Relations and Media of the Secretariat of the Cabinet of Ministers, the EBRD's pledge was made by its president, Suma Chakrabarti, during a meeting with Ukrainian Prime Minister Arseniy Yatseniuk.
"The prime minister discussed with the president of the EBRD priorities of cooperation within the framework of an adopted package of reforms and crisis support for Ukraine, providing for the establishment of transparency in management of budget expenditures, stabilization of the banking sector and reform of the energy sector," the statement reads.
Chakrabarti confirmed the bank's readiness to expand its activities in Ukraine, including its financial support for the corporate sector.
The EBRD is one of the largest financial investors in Ukraine. As of July 1, 2014 the Bank has allocated more than EUR 9.2 billion ($12.3 billion) to Ukraine for the implementation of 329 projects. Its Small Business Support Group helps businesses improve performance and increase their competitiveness by attracting local consultants to solve specific business problems of enterprises (Business Advisory Services - BAS), or by attracting international experts to implement best management practices in companies with the  potential of becoming future market leaders.
In March 2014, the EBRD said that it was ready to provide Ukraine with the loan of EUR 5 billion until 2020 within the framework of international financial assistance program aimed at supporting structural and macroeconomic reforms. It was noted that the amount of loan may be increased depending on the economic situation in Ukraine.