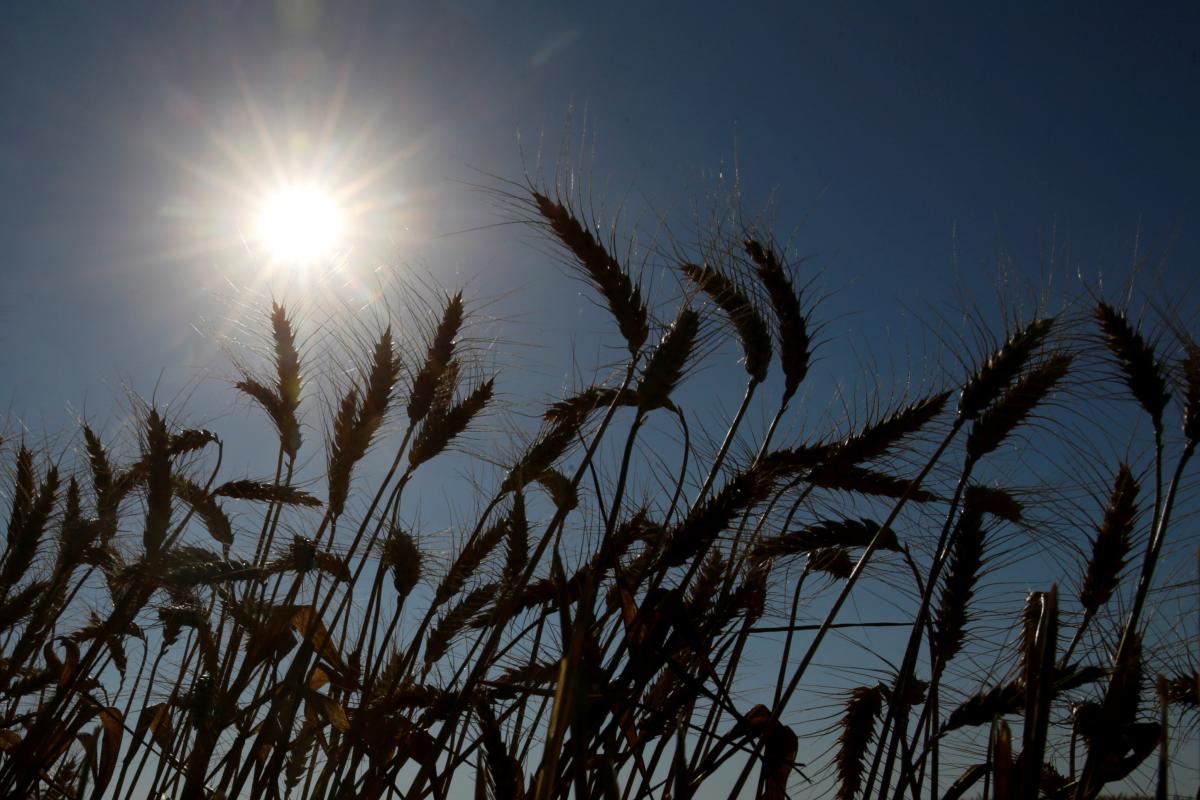 REUTERS
In many areas, topsoil has dried up and soil moisture content in the one-meter layer decreased considerably as did productive moisture supply available to winter crops, the consultancy said.
"At the same time, plants are still in fair condition. They have already formed well-developed secondary roots and, apparently, taken up moisture from deeper soil layers," UkrAgroConsult noted, according to a report by Agriculture.com citing Reuters.
State weather forecasters predict light rains in the next several days.
Ukrainian agriculture minister Maksim Martyniuk said last week that the ministry was keeping its 2018 grain crop forecast unchanged at about 60 million tonnes, despite the unfavourable weather.
But weather forecasters have said Ukraine could harvest less wheat and barley this year because of dry weather.
Read alsoUkrainian farmers export almost 36.5 mln tonnes of grain since July 1
The head of the state weather forecasting department Tetyana Adamenko told Reuters last week that Ukraine's 2018 winter wheat harvest is likely to fall to 24 million tonnes from 25.4 million, while winter barley crop could total 2.5 million tonnes compared with 3.03 million tonnes in 2017.
She said the winter wheat yield was likely to fall to 3.8 tonnes per hectare this year compared with 4.1 tonnes in 2017.
Winter wheat accounts for around 95 percent of Ukraine's total wheat output, while the share of winter barley is around 30% to 40% depending on the season.
Ukraine harvested 61.3 million tonnes of grain in 2017.