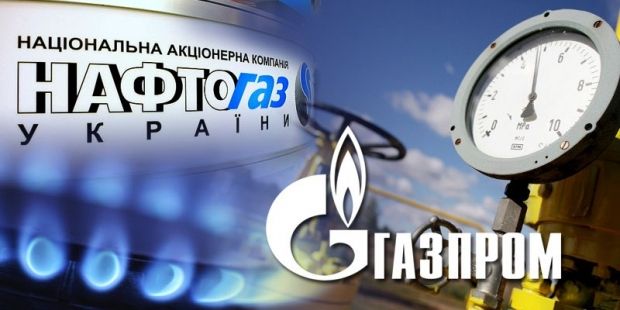 Image from eer.ru
A Dutch court has satisfied claims filed by Ukraine's oil and gas giant Naftogaz to seize Russian Gazprom's Dutch assets to secure a US$2.56 billion settlement with the Ukrainian company.
"Last week, Naftogaz, Ukraine's national oil and gas company, filed a petition for an attachment of Gazprom's shares in its Dutch subsidiaries and any debts owed from these subsidiaries to Gazprom. These petitions were made to secure Naftogaz's right to payment of US$2.6 billion by Gazprom pursuant to the arbitration award issued in February 2018. A Dutch court approved the petitions," Naftogaz's press service said on June 5.
However, it said, six out of seven of Gazprom's Dutch subsidiaries have refused to cooperate with the bailiffs. "This does not affect the validity of the attachments," Naftogaz added.
Read alsoNaftogaz starts recovering $2.6 bln debt from Gazprom across Europe
"Naftogaz will use all legitimate measures and tools available to us to enforce the decision and fully recover the amount awarded from Gazprom. Unfortunately, the company is not acting in good faith in respect of the arbitration awards and orders of European courts in other jurisdictions," Naftogaz's press service quoted CEO Andriy Kobolyev as saying.
"The tribunal has ruled that Gazprom has to reimburse to Naftogaz US$4.63 billion in damages for failing on the transit contract. We have already effectively received US$2.1 billion which pursuant to the award in the transit case was offset against the payment for gas Naftogaz had purchased from Gazprom before. Now we are working to recover the remaining amount," CCO Yuriy Vitrenko said, in turn.
In April 2014, Gazprom increased the gas price for Naftogaz by over 80% within days following the occupation of Crimea by the Russian Federation. Naftogaz challenged the ill-grounded price hike in the arbitration, and the tribunal decreased the payment for gas off-taken in 2014-2015 by approximately US$1.8 billion. In addition, the tribunal rejected Gazprom's take-or-pay claim as unconscionable, resulting in nearly US$77 billion in savings for Naftogaz until the expiry of the contract in 2019.
Naftogaz has moved to attach assets in other jurisdictions as well, including the shares of Gazprom's subsidiaries Nord Stream AG and Nord Stream 2 AG in Switzerland. The bailiffs are working on effecting the freeze after the Swiss court has supported the petition of Naftogaz.
Gazprom's appeal against the Stockholm arbitration awards does not postpone the Russian company's obligation to settle immediately and has no effect on the enforcement process, which was confirmed by the swift decisions of courts in various European jurisdictions last week.