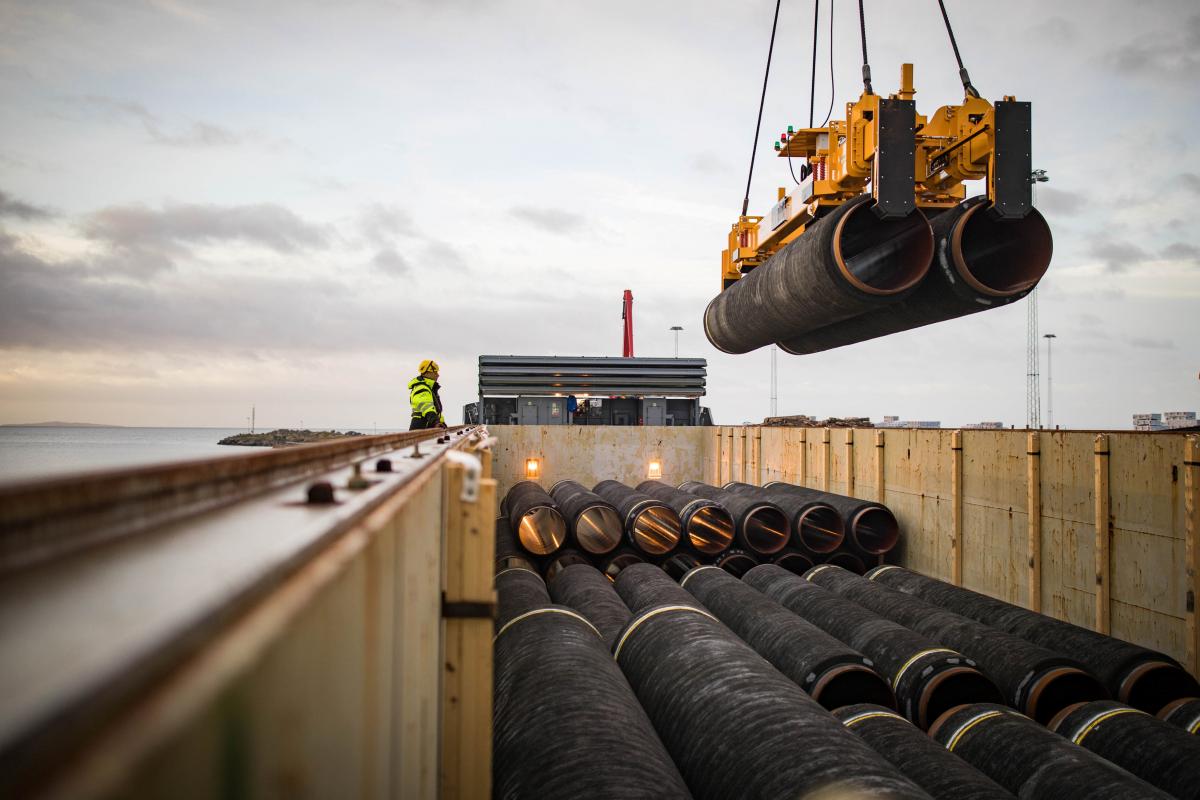 REUTERS
Sweden has approved an application from Nord Stream 2 to lay two gas pipelines through its economic zone in the Baltic Sea, the government said on Thursday.
"Our judgment was that we were not able to say no," Minister for Enterprise and Innovation, Mikael Damberg, told reporters, according to Reuters.
The EUR 9.5 billion ($11.24 billion) project will bring Russian gas to Germany and has been criticized by the United States, Ukraine and Poland, countries claiming it will undermine Europe's energy security.
As UNIAN reported earlier, the construction has already begun in Germany's Lubmin of a gas receiving station in the framework of the Nord Stream-2 gas pipeline project.
The project's fierce opponents, including Poland, the Baltic states, Ukraine, Moldova, the U.S. and Denmark, argue that the Nord Stream 2 will increase the EU's dependence on Gazprom, which already supplies about a third of gas the EU consumes.
Read alsoGazprom's Dutch assets to be seized to secure US$2.6 bln settlement with Naftogaz
In addition to Germany, Finland also approved the construction. German Chancellor Angela Merkel said that the Nord Stream-2 project could not be implemented without preserving Ukraine's gas transiter status. 
As UNIAN reported earlier, Prime Minister of Ukraine Volodymyr Groysman said Nord Stream 2 would become another lever of Russia's pressure on the EU and would endanger Europe's energy security. 
Read alsoGroysman: Russia wants to 'destroy' Ukraine's gas pipeline with Nord Stream 2
Speaking at the conference on the Russian gas transit to the EU in Brussels, he said that the project is "a hybrid weapon that is aimed against European states, and we must stop it ... Russia seeks to construct build a gas pipeline, destroy the Ukrainian gas transportation system and get an absolutely unique lever of pressure on the European countries."
Nord Stream 2 is fully owned by Russia's gas export monopoly Gazprom.
German energy groups Uniper and Wintershall, Anglo-Dutch group Shell, Austria's OMV and France's Engie are financing the 1,225 km pipe.