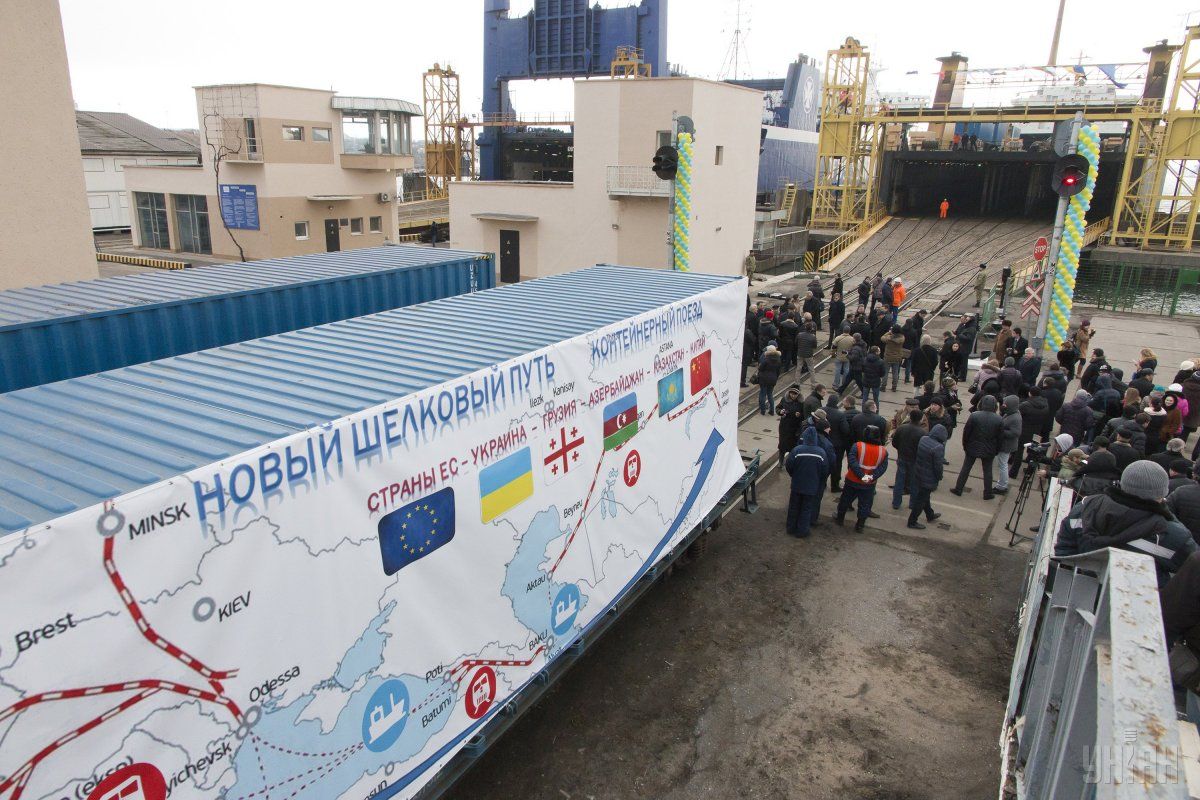 Photo from UNIAN
About 30 Ukrainian experts held a roundtable in Kyiv Friday to discuss Ukraine' s role in building the China-proposed modern Silk Road.
The roundtable brought together Ukrainian international relations experts, sinologists, scientists, economists and representatives of business community, according to Xinhua.
Experts have presented their scientific reports on the Belt and Road to inform the public about the goals and objectives of the project, which was followed by a professional discussion on China-Ukraine cooperation under the Belt and Road Initiative. They also exchanged their views on the projected economic effect from the Initiative for Ukraine.
While speaking with Xinhua during the event, Viktor Kiktenko, the head of Ukrainian Association of Sinologists, mentioned that Ukraine and China are developing their cooperation under the Belt and Road Initiative, particularly in such areas as transport and logistics, agriculture and industry.
Read alsoUkraine plans major port infrastructure modernization worth USD1.68 bln - Xinhua
In December 2017, China and Ukraine signed an action plan on jointly building the Silk Road Economic Belt and the 21st-Century Maritime Silk Road.
"In Ukraine, there is a growing understanding that the Belt and Road is not only a landmark transport and logistics project, but also a new philosophy of interaction for the states," Andriy Goncharuk, a senior researcher at the National Institute for Strategic Studies, told Xinhua during the roundtable.
In the same time, he pointed that much work for Ukraine lies ahead to enhance its role as a link on the modern Silk Road. An important component of this work is the development of relations with China, the expert noted.
"First of all, each ministry and each institution should establish a position of Chinese-speaking professional. There should be government officials, whose professional responsibility would be the development of Ukrainian-Chinese relations," Goncharuk said.
Proposed by China in 2013, the Belt and Road Initiative aims at building trade and infrastructure networks connecting Asia with Europe and Africa along the ancient Silk Road routes. It comprises the Silk Road Economic Belt and the 21st Century Maritime Silk Road.
In the past five years, China signed cooperation agreements on the development of the Initiative with over 80 countries and international organizations, while more than 100 countries and international organizations have voiced their support for the Initiative.